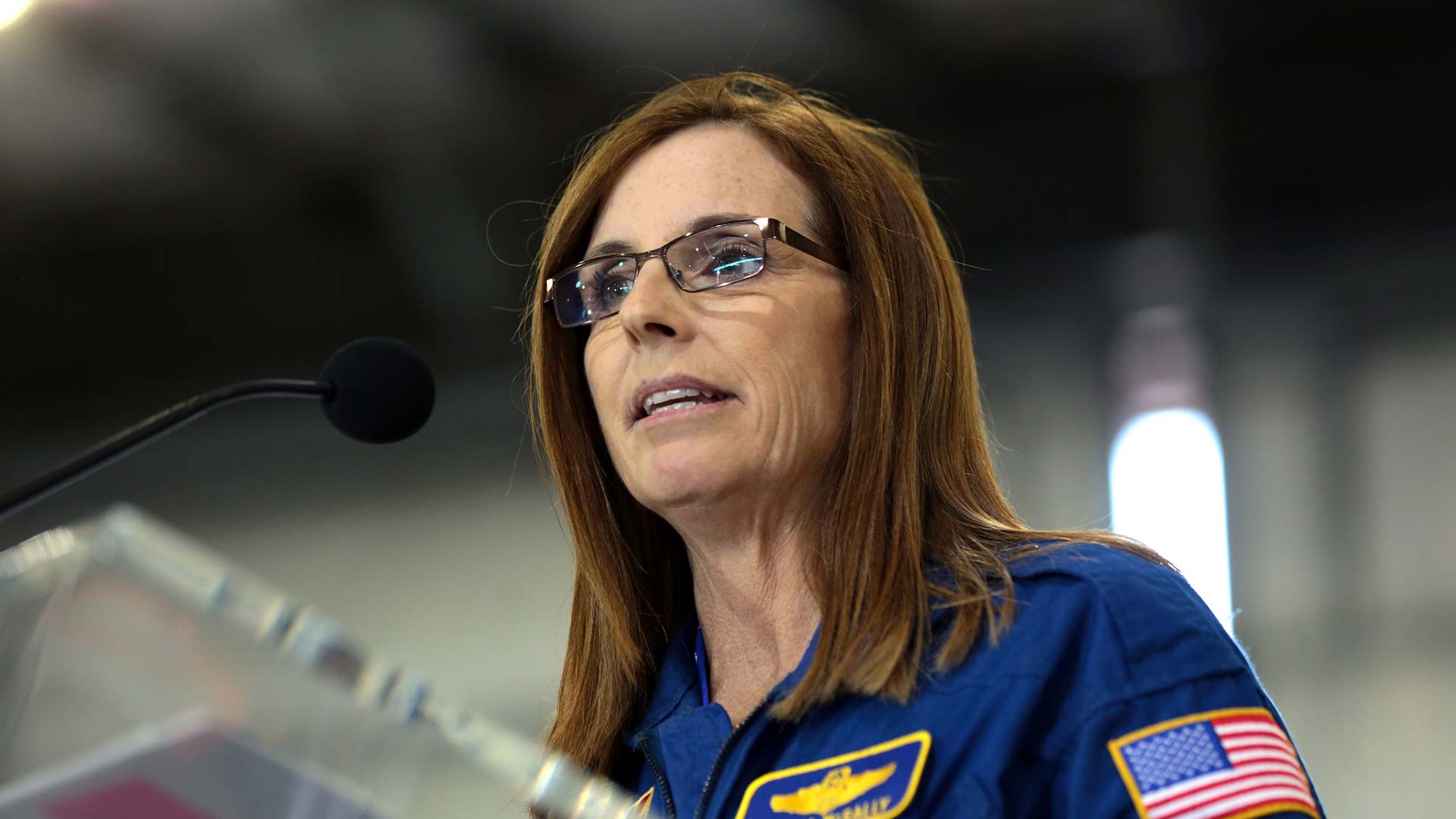 Martha McSally in Phoenix for the announcement of her candidacy for U.S. Senate, Jan. 12, 2018.
Gage Skidmore via Flickr
A new poll from OH Predictive Insights shows Martha McSally with a nearly 15-point lead over her next closest competitor in the Republican primary for U.S. Senate.
The poll shows McSally with 39.3 percent of the vote, Kelly Ward with 24.5 percent of the vote, and Joe Arpaio with 13.8 percent. Undecided voters still make up 22.4 percent of those polled.
Mike Noble with OH Predictive Insights said the last poll showed McSally trailing, but added she was more of an unknown outside her Southern Arizona district at that time.
"As she's been messaging, getting out there — also her pivot recently to hugging on to Trump — she has made significant gains in the polling," Noble said.
Noble said the breakdown of voters favoring McSally is also a good sign for her if she wins the primary and moves to the general election.
"The biggest surprise was that she is actually winning more of the Trump voters than Arpaio and Ward. So, holding the moderates, but also making heavy inroads with Trump votes, she is building quite a coalition," said Noble.
Early ballots for the Aug. 28 primary go out in a little more than a month.