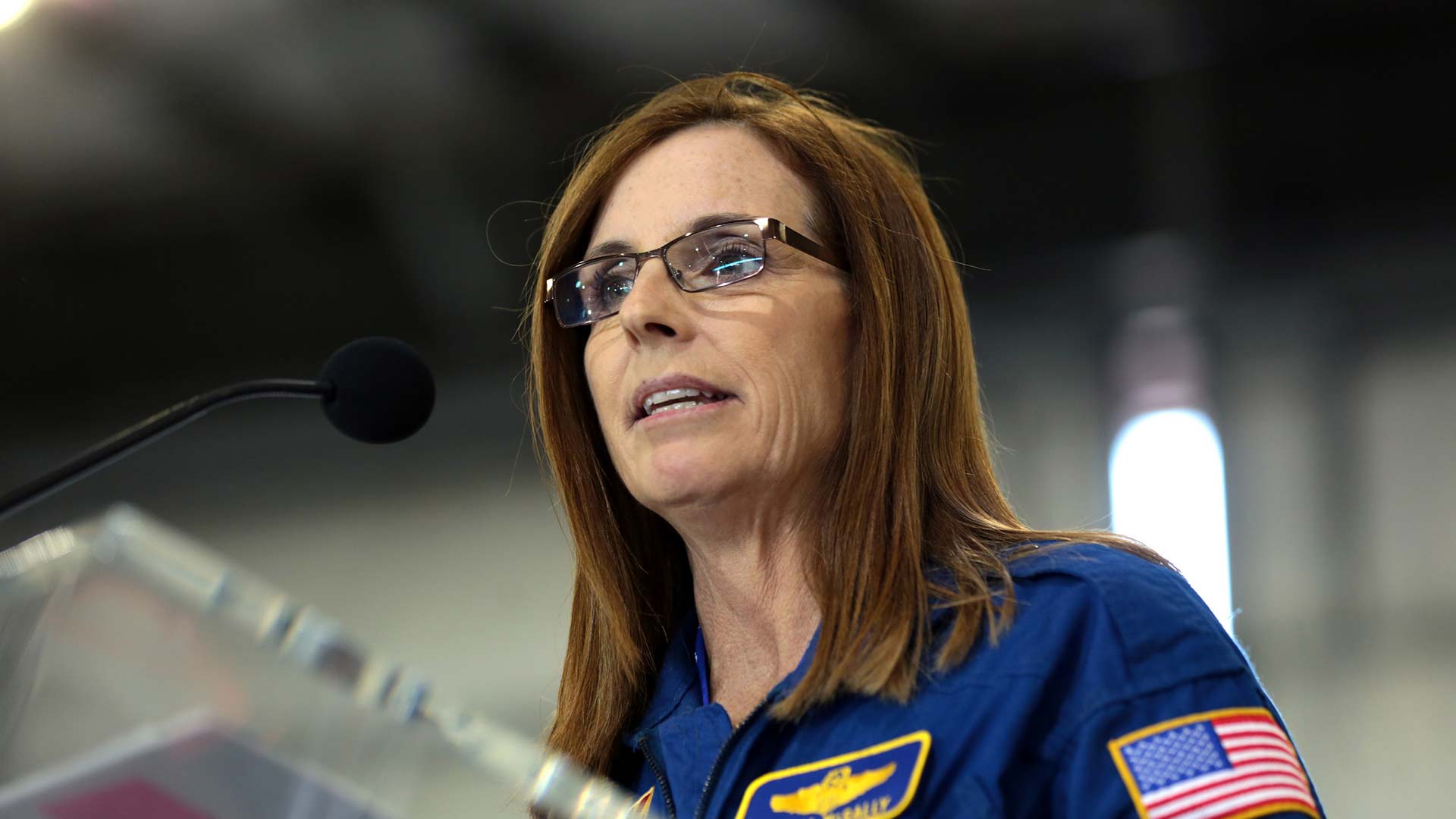 Martha McSally in Phoenix for the announcement of her candidacy for U.S. Senate, Jan. 12, 2018.

Gage Skidmore via Flickr
A poll released Wednesday suggests Republican Martha McSally has a good chance of becoming her party's nominee for the U.S. Senate, but the poll shows she would face a tough race against Democrat Kyrsten Sinema in November's general election.
Chief pollster Mike Noble says about a quarter of GOP voters are undecided, so Congresswoman McSally can't take victory for granted.
"McSally's only up eight points, which is within the margin, slightly. However there are still 23 percent of undecideds, hence why the race is tightening. So I think you're really going to see that movement now that voters have to start making a decision," Noble said.
OH Predictive Insights surveyed nearly 600 likely Republican voters and found McSally got the most support, with Kelli Ward second and Joe Arpaio a distant third.

Looking ahead to the November general election, the firm found all of the Republican candidates scored lower than Democratic Congresswoman Kyrsten Sinema, though McSally was only four points behind, which is within the margin of error.

Noble says the choice between Reps. Sinema and McSally came down to whether the voter liked or disliked President Donald Trump, with the president's supporters voting for McSally and opponents favoring Sinema.

He says that poses a challenge for McSally.
"When you get to the general election, how do you convince those folks that don't like Trump to check the box for a Republican? And that is a million-dollar question," Noble said.

Read more coverage of national, Arizona, and local elections at our 2018 elections portal,
Your Vote 2018
.