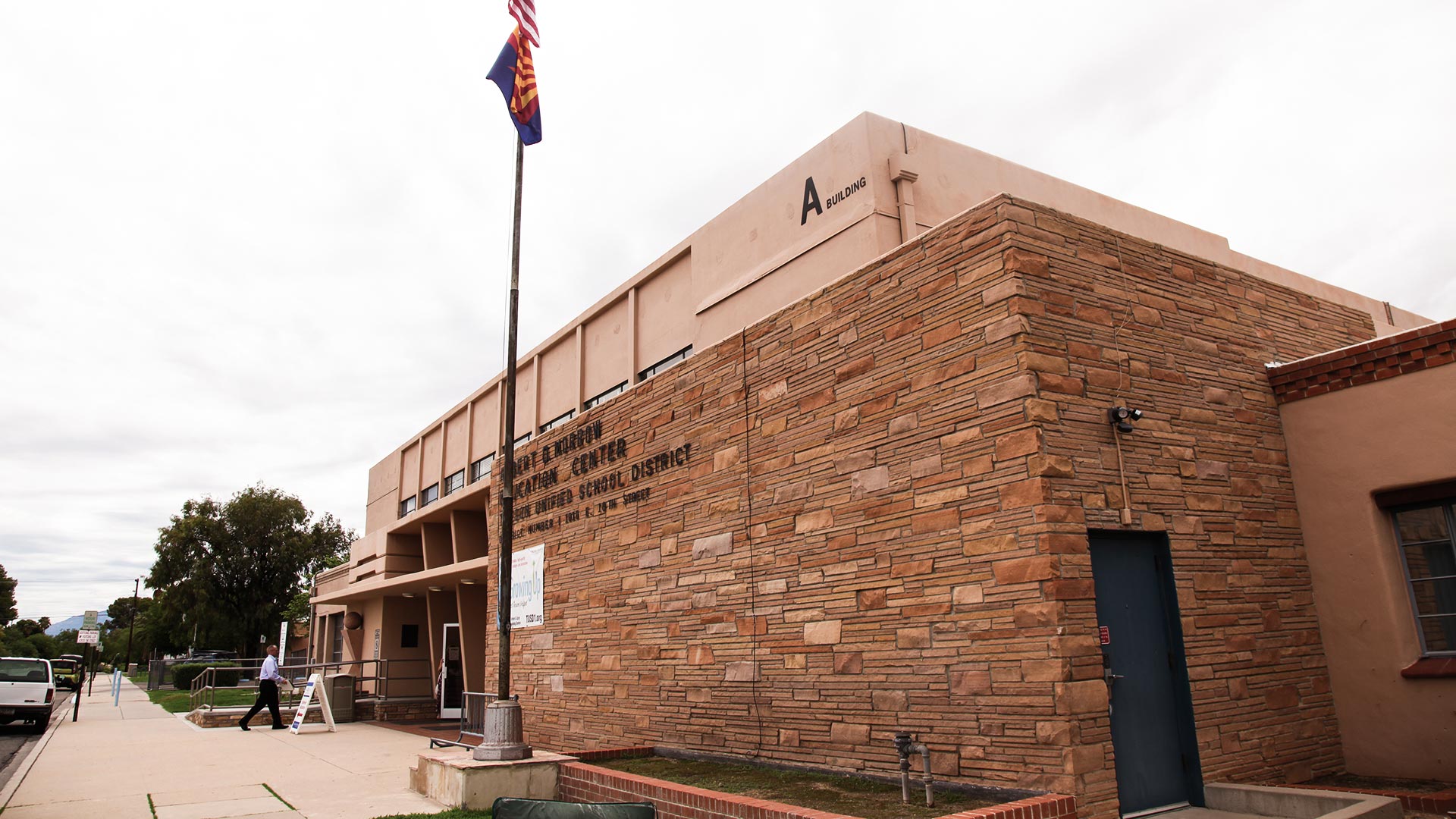 The Tucson Unified School District office, 1010 E. 10th St., Tucson, Arizona.
Nick O'Gara/AZPM
The Pima County Board of Supervisors voted unanimously to keep unchanged a property tax that funds a court-ordered desegregation plan in the Tucson Unified School District.
The levy has been part of the primary property tax of TUSD residents for decades, but recent changes to state law attempted to alter how the "desegregation tax" is classified.
State law caps county primary property taxes at 1 percent. The desegregation tax has frequently pushed Pima County above that amount.
The state has covered the amount needed to keep Pima County's property tax below the cap for years. Property owners were credited any amount paid above 1 percent of their property's assessed value.
The Arizona Legislature attempted to remove the need for the additional state aid this year.
SB 1529 allows the desegregation tax to be collected as a secondary property tax. That type of tax allowed to exceed the cap.
Pima County Administrator Chuck Huckelberry thinks that change was illegal.
"When the Legislature changed the statute, they forgot that the [Arizona] Constitution actually defines what is a secondary property tax, and desegregation was not defined in the Constitution," he said.
Supervisors voted to approve a plan proposed by Huckelberry's staff that keeps the tax in place as a primary property tax but separates it on a taxpayer's bill.
The plan lays the groundwork for TUSD to legally challenge SB 1529 and have it declared unconstitutional.
"The attempt is to get a judge to say that as well, and then what that does is put the Legislature back at square one, and the state will have to reimburse Tucson Unified School District for the $17 million desegregation cost," said Huckelberry.
A memo sent to the Board of Supervisors by Huckelberry prior to the vote said he and other county staff met with TUSD Superintendent Gabriel Trujillo and TUSD legal counsel Rob Ross to discuss the plan nearly two weeks prior to "explore options to resolve the current uncertainty for both parties."
MORE:
Arizona
,
Pima County
,
Education
,
Education Funding
,
Government
,
Legislature
,
News
,
Politics
,
Taxes
,
Tucson
,
U.S.