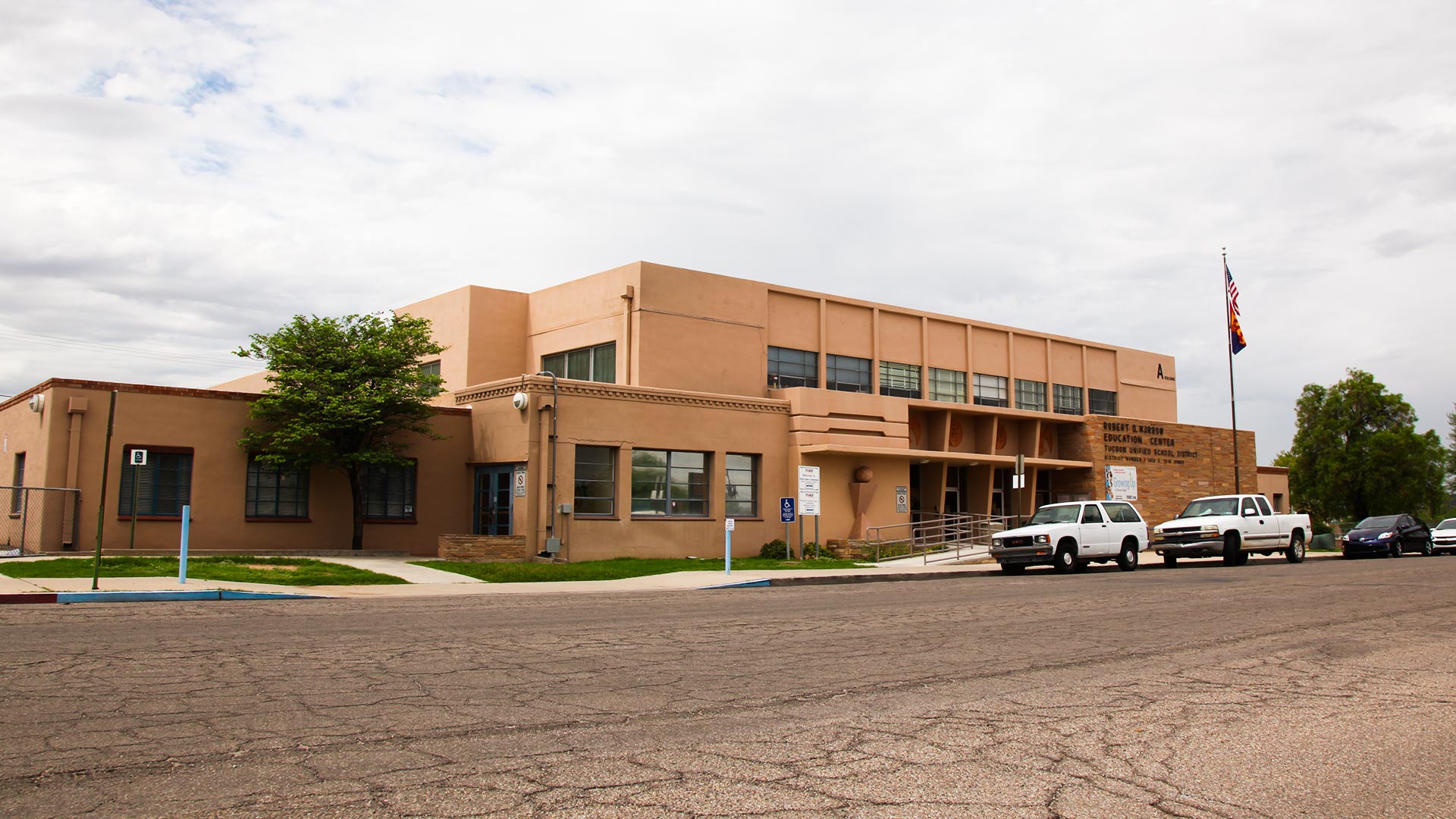 The Tucson Unified School District office, 1010 E. 10th St., Tucson.
Nick O'Gara, AZPM
The Tucson Unified School District authorized its attorneys to sue either Pima County or the state over funding for its desegregation program.
Legal action was approved by the governing board unanimously Tuesday night to protect district taxpayers from having to pay more than the state-enforced cap of 1 percent.

"The advantage of taking legal action against the county, we [TUSD] project, would be a more expedited response from the attorney general's office versus if we just filed for an AG's opinion without taking any legal action," Superintendent Gabriel Trujillo said.
For decades the primary property tax has funded TUSD's desegregation program. The primary property tax caps at 1 percent.
When the desegregation tax goes over the amount given from the county, the state has covered the amount needed to keep Pima County's property tax below the cap.
This year Arizona legislators attempted to remove the need for the additional state aid, and the county voted two months ago to keep the primary tax in place.