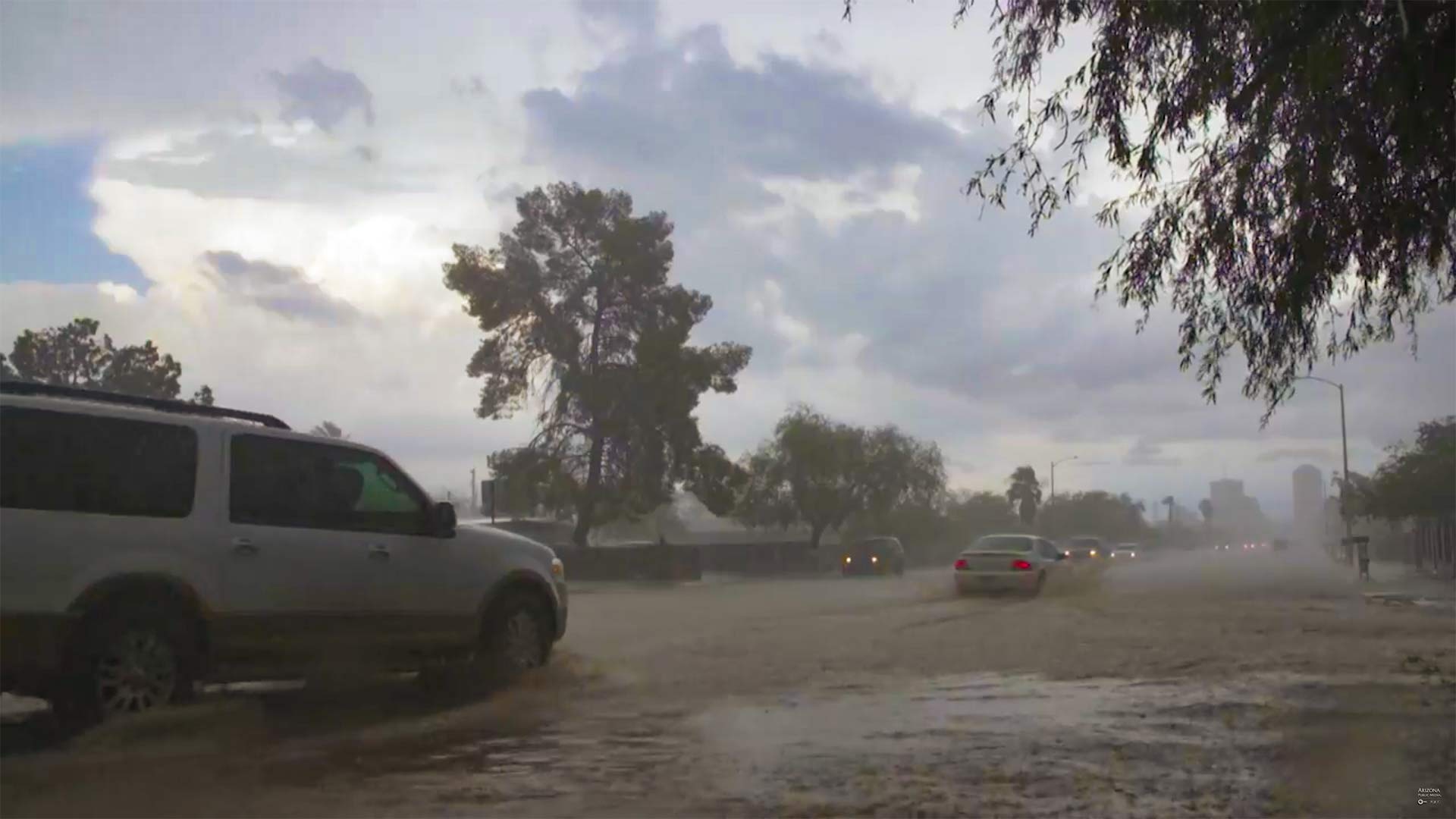 Cars drive through Tucson streets flooding with monsoon rains.
AZPM
The official start to monsoon is June 15, and Southern Arizona residents can get ready for the rainy season by stacking up sandbags.

The Tucson Department of Transportation has opened a self-serve sandbag site at Hi Corbett Field. The Department is supplying the sand and the bags, and asking people to bring their own shovels. There is a limit of 10 bags per vehicle.
For those who would rather leave their shovel at home, the city is offering free, pre-filled sandbags. They'll be distributed at the Tucson Rodeo Grounds every Wednesday 4-7 p.m.
City road crews have also been busy placing barricades alongside streets and roads that are prone to flash flooding. Department spokesman Mike Graham said the city has prepared more than 500 roadside barricades to keep motorists advised of low-lying areas.
"Our crews who are on call can head out to those locations and slide a barricade over them and close the roadway off, to make sure the public is safe and they don't enter those flooded washes," Graham said.
Cochise County officials are preparing their residents for the monsoon. The county's Highway and Floodplain department is providing sand and sandbags at a number of locations this week.