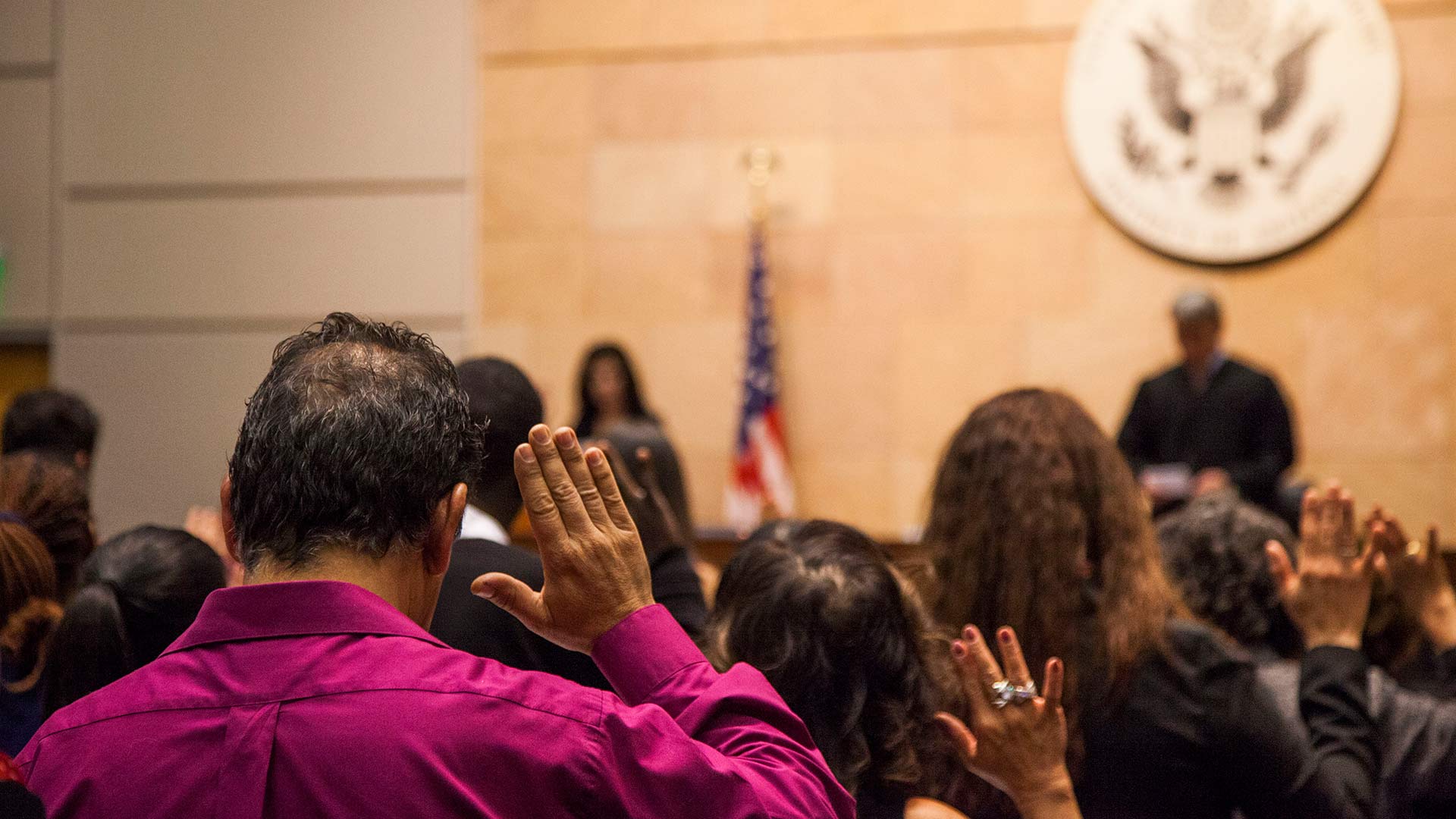 Soon-to-be U.S. citizens taking an oath at a naturalization ceremony at the Evo A. DeConcini U.S. Courthouse in Tucson, February 2018.
Nick O'Gara, AZPM
After a two-year study, the Catholic Legal Immigration Network says it has found at least 2 million immigrants living in the U.S. who may actually be eligible for a green card and even a pathway to citizenship.
The director of the network, Jeanne Atkinson, says almost all of their 400 immigration advocacy partners around the country were screened.
"Anecdotally, we have been hearing for a long time that people are eligible for an immigration status, a legal status, and are not aware of it or are unable to access it," said Atkinson.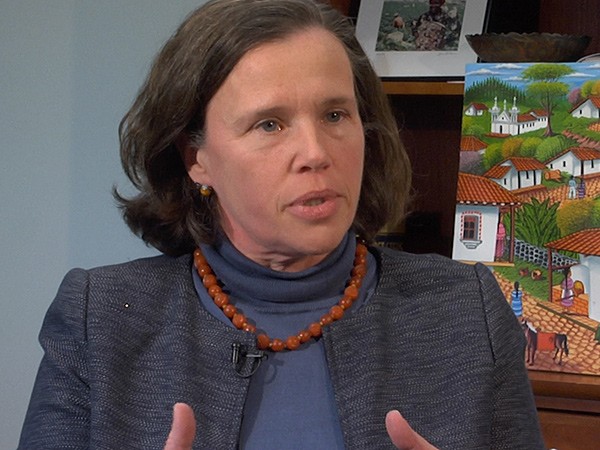 Jeanne Atkinson is the Executive Director of the Catholic Legal Immigration Network

The Clinic
U.S. immigration statistics report around 11 million undocumented individuals in the country. The Catholic Legal Immigration Network says there are around 2 million individuals who, after a careful screening, could find a pathway to legal status.
"Even if it is half that", said Atkinson, "we are still talking about a legalization program, that we the advocates can do right now by ourselves. We don't need Congress, we don't need the administration, and so we are really excited about the potential of this."
Screening sites are being set up all over the country, including here in Arizona. Screening sites can be found here. Ask for a citizenship screen.
Hear the full interview with Jean Atkinson.