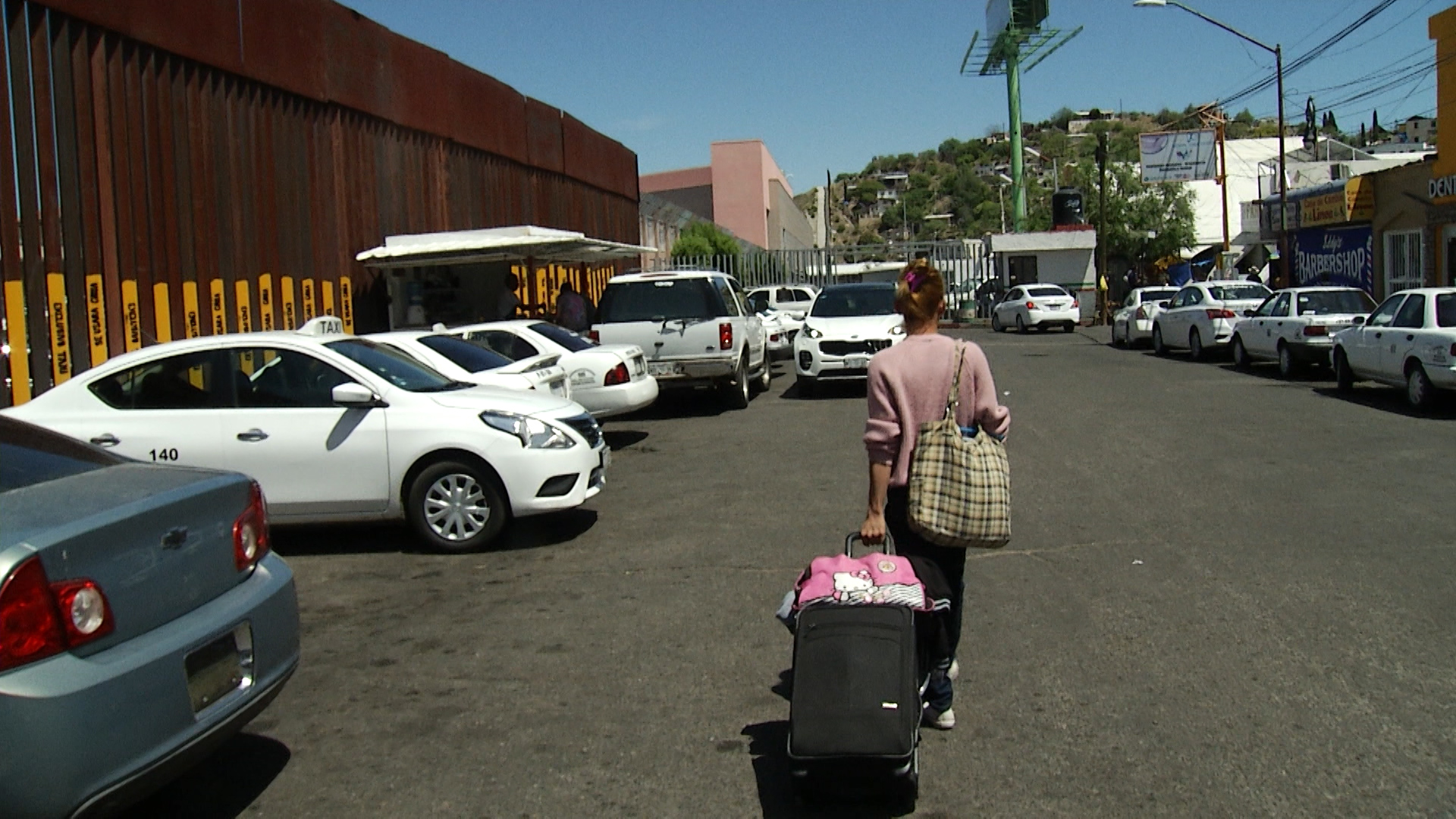 Nicol carries her luggage to the port of entry in Nogales to seek asylum.
AZPM
From March to April this year, undocumented immigrant prosecutions have increased by 30 percent, according federal numbers tracked by the nonprofit TRAC, located at Syracuse University.

TRAC researchers say there is a direct correlation between Attorney General Jeff Session's April announcement of "zero tolerance" when it comes to prosecuting all cases involving those suspected of entering the U.S. without proper documentation and the prosecution rates.
Even so, there is no sign that the wave of Central Americans fleeing the gang and cartel violence in their countries is slowing. Some of those immigrants are Central Americans seeking asylum

Border/Immigration reporter Nancy Montoya has been following a Honduran transgender woman as she attempts to win asylum in the U.S.

Nicol Garcia, 22, was born Dago Alberto Garcia in Honduras. She made the months-long journey to get to the Arizona border after being attacked and sexually assaulted in Honduras for being transgender. She turned herself into U.S. customs on May 18 at the Nogales Port of Entry.
She was eventually transferred to an immigration detention center in Cibola, New Mexico. The facility houses more than 50 transgender women.

She doesn't know what will happen to her asylum request. She says when she arrived at the Nogales Port of Entry, she was very sick. She says customs agents were kind to her. Nicole was eventually transferred to the Cibola Detention Center in New Mexico, where she has lost 18 pounds, now weighing a little more than 95 pounds.
She says she is depressed. Several nonprofit organizations are working on her case and her next court hearing is today. We will continue to follow her case as we hear from her.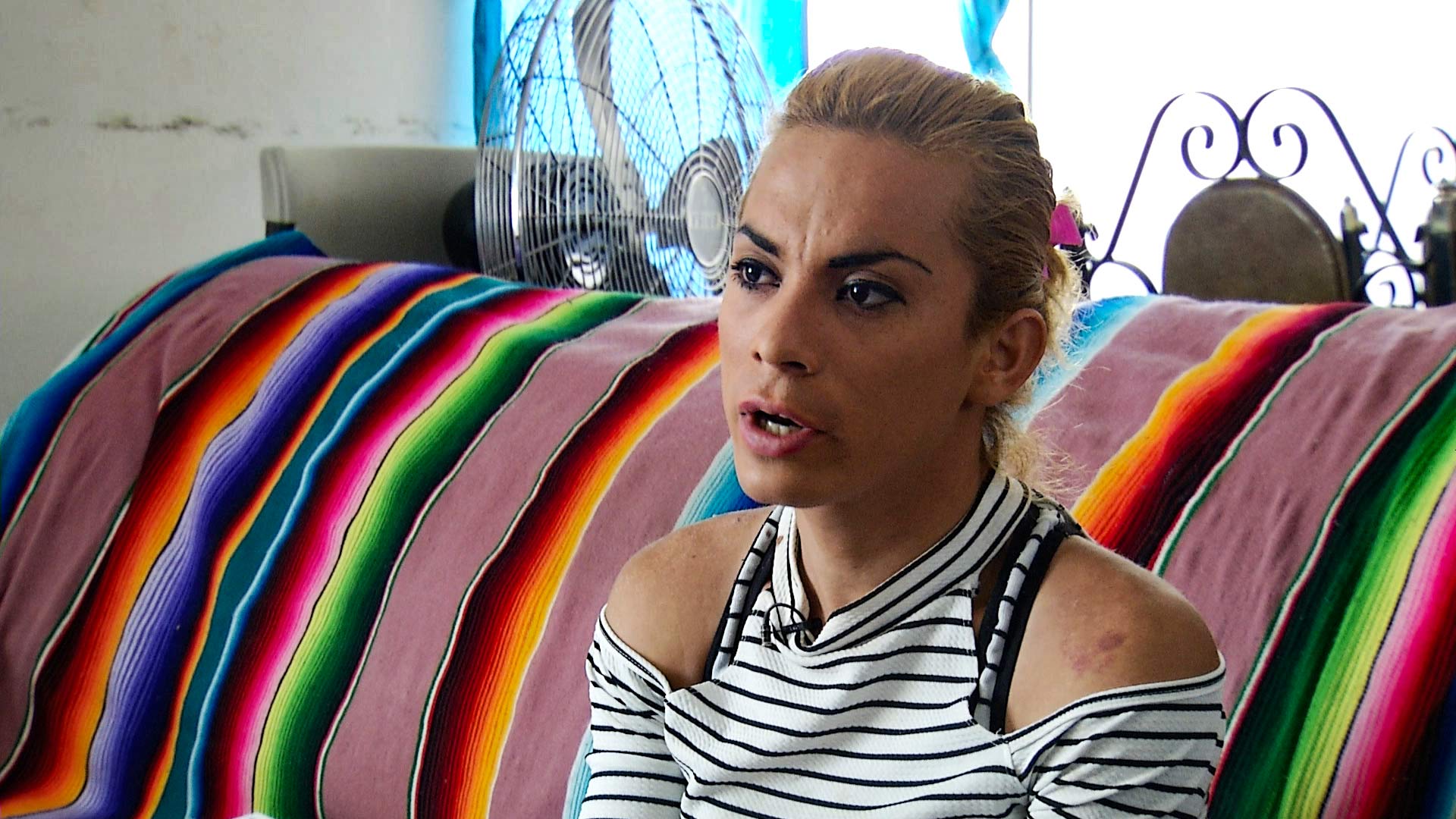 Nicol rests at a women shelter in Nogales, Sonora, after making a six-week trip to get to the U.S.-Mexico border. She plans to seek asylum.

AZPM
A nonprofit group, Catholic Legal Immigration Network, has agreed to provide Nicol with legal representation. The nonprofit is made up of almost 400 affiliates around the country that have ramped up their representation of the immigrant population who are either fighting deportation or like Nicol, in the asylum process.
Jean Atkinson is the director of the agency. She says in Nicol's case, she presented herself to U.S. customs legally.
"There is a difference if you present yourself at a port of entry", said Atkinson. "You're not doing anything wrong. You are accessing what the law allows you to access," she said.
Michelle Mendez, the director of the agency's Defending Vulnerable Populations Project, says without an attorney the chances of being deported are eight times more likely.
"The problem is that most immigrants do not have counsel," said Mendez, "because there is no 6th Amendment right to counsel in immigration court."
With legal assistance from Catholic Legal Immigration Network, Nicol now has someone fighting on her behalf.