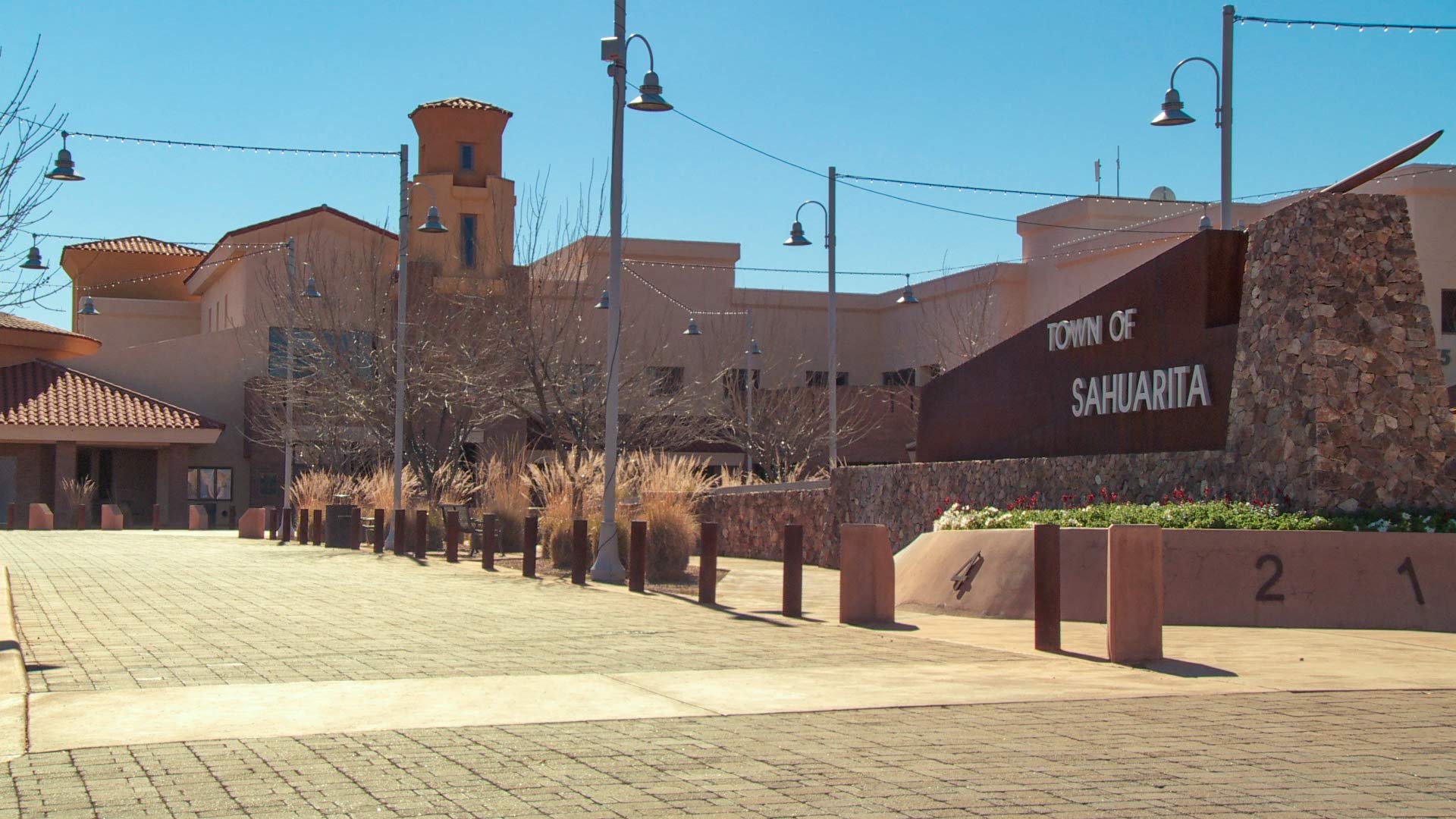 The sign outside of Sahuarita Town Hall.
AZPM
Sahuarita's mayor and town council plan to vote on a new Northwest Healthcare facility that would open in late 2019 and provide a second hospital to Tucson-area communities to the south.
Since 2010, Northwest Medical Center has been providing urgent care, labs and radiology centers to the town of Sahuarita, but now it has outgrown its space, according to Kevin Stockton, the company's regional president.
"We are so familiar with that northern Green Valley-Sahuarita area it made sense for us to look to locate close to where we have been for close to eight years," Stockton said.
Sahuarita mayor Tom Murphy says a town survey showed the most common occupations are in health care, but that many are leaving because there aren't enough jobs for them.
"I think they are going to find a great work force to capture in our town itself — approximately 150 jobs, average income of the workers around $70,000 a year," Murphy said.

The neighborhood hospital would locate on the southeast corner of Interstate 19 and Sahuarita Road.
The two-story facility will have 18 beds, two operating rooms and an emergency room, as well as medical offices with services like primary care, cardiology, orthopedics and general surgery.
The project is still in its early stages and should be voted on in the near future by the town council, according to Murphy.
He says years ago Sahuarita was known as a bedroom community. "If most of your community is leaving the town to go to work, it makes the lunch-time crowd very difficult," Murphy said.
But that isn't the case anymore. He says the council and town manager have made a lot of progress to implement a more diversified economy for the town.
"From residential, to retail, to employment, virtually every sector of our town is under development and continuing and expanding," Murphy said.
Along with the possible construction of a new hospital, Murphy says the town should expect an advanced manufacturing and technology center in the coming years.
Follow Brandon Mejia on Twitter or contact him via email at BMejia@azpm.org.