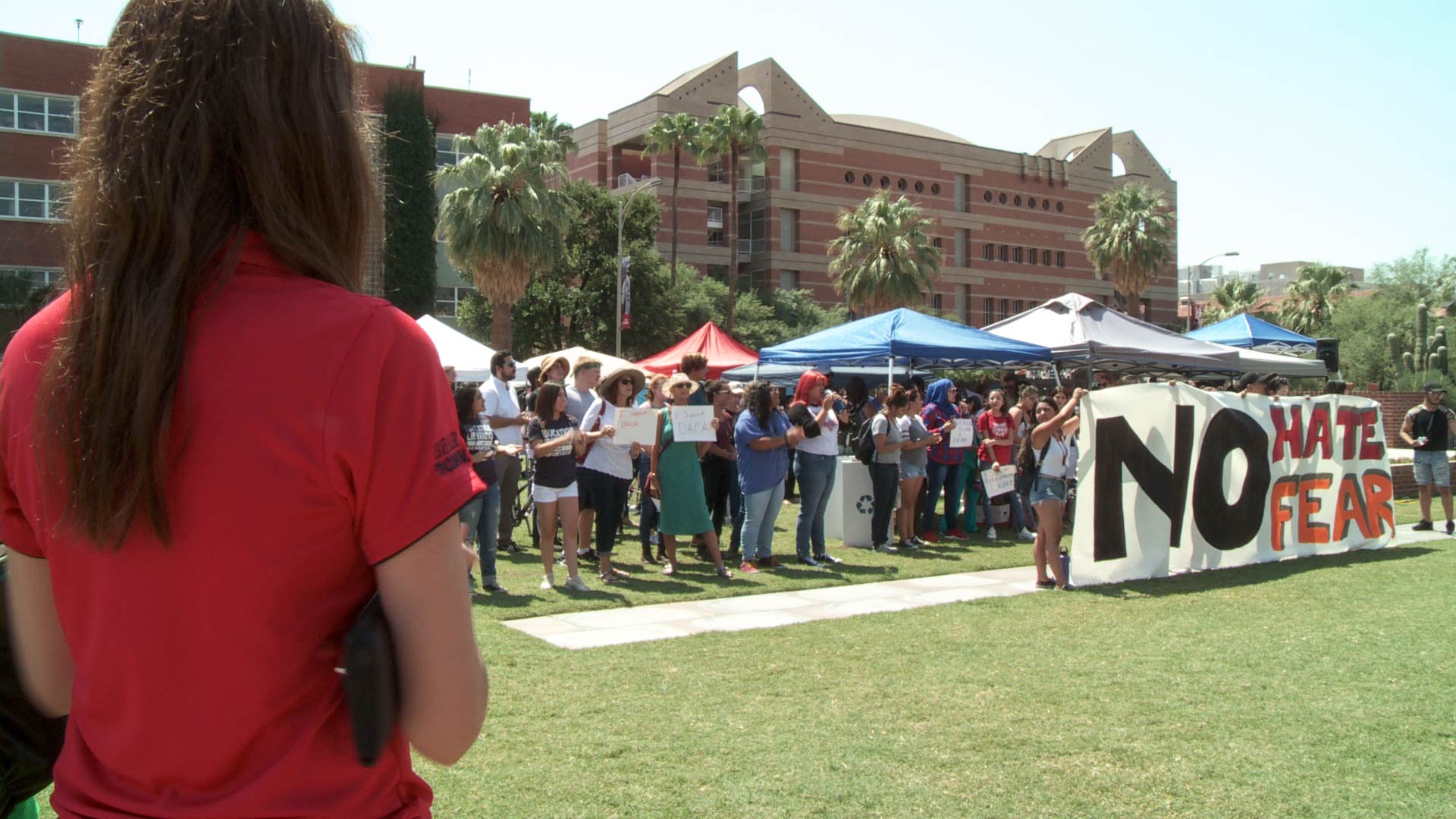 Students on the University of Arizona campus protest the announcement in September 2017 that DACA would be phased out.
AZPM Staff
PHOENIX — A new lawsuit to end the Deferred Action for Childhood Arrivals program threatens to add to the list of conflicting decisions on the future of the program, which shields some undocumented immigrants from deportation. A Phoenix immigration lawyer says these competing court rulings can cause confusion and increase the anxiety felt by DACA recipients in Arizona.
Two federal judges have ordered the federal government to keep renewing DACA permits. And a third judge recently ruled that the government will have to start accepting new DACA applications this summer, unless it proves why the program is illegal. But Texas and a handful of other states just sued to force the total end of DACA.
"I think the effect really is going to be people being afraid to renew their DACA, when they see another lawsuit being filed," said Phoenix immigration attorney Ray Ybarra Maldonado.
If the Texas case leads to a ruling against the DACA program, Ybarra Maldonado says it is unlikely to affect Arizona. He says all signs point to the U.S. Supreme Court having the final say on the whether the DACA program continues.