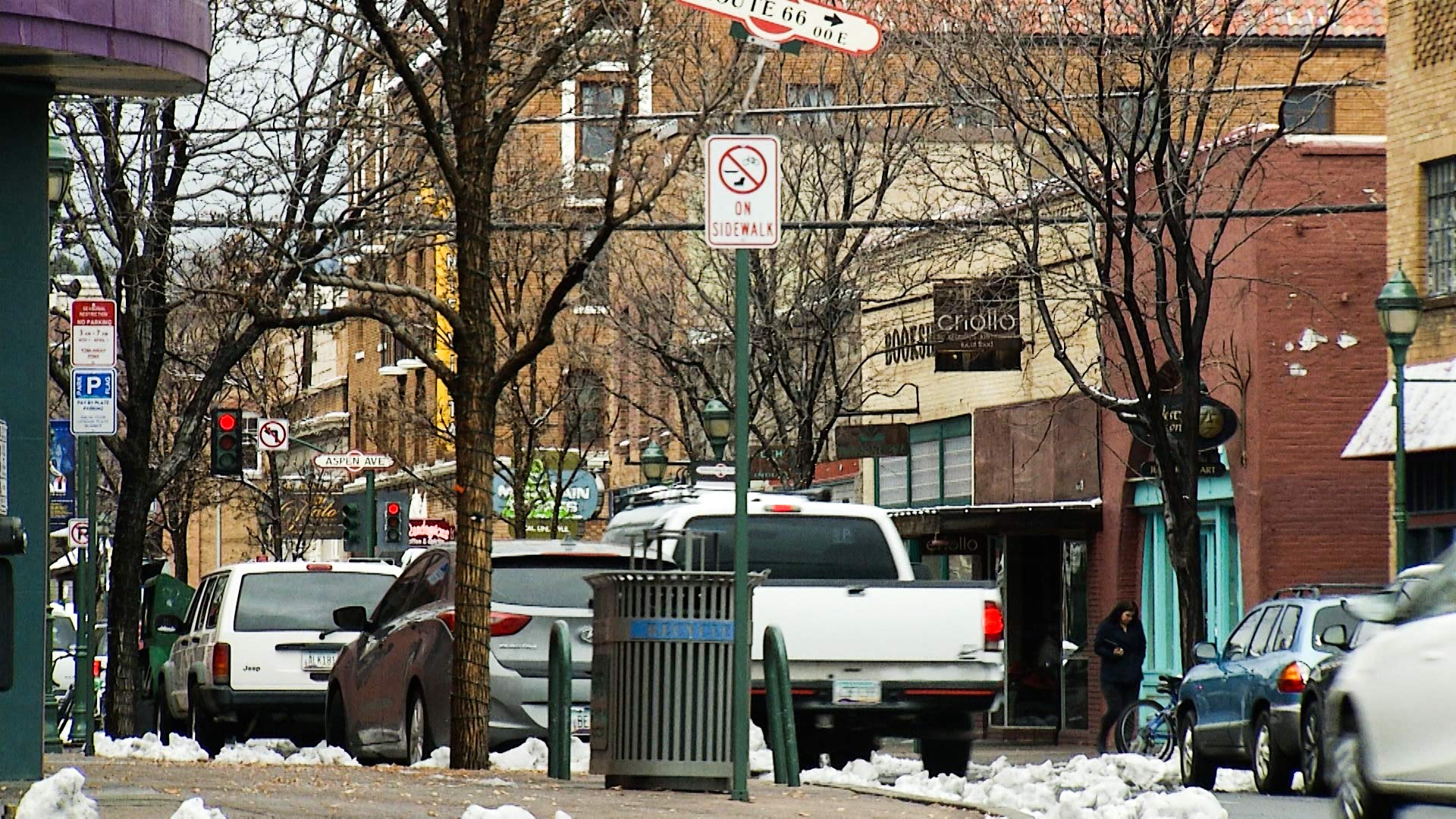 San Francisco Street in Flagstaff, January 2018.
AZPM Staff
Social service agencies in two northern Arizona cities are preparing for a surge of people needing homes. Both Bullhead City and Flagstaff are dealing with an affordable-housing crisis.
A Bullhead City motel that houses many low-income and elderly people is expected to close next month. The 77-room Nevada Club Inn is seeking Chapter 11 protection. Agencies referred people with low incomes to the motel because it was one of the few affordable options.
In Flagstaff, almost 50 families face eviction as a developer turns their trailer park into student housing.
"I am really sad and angry because you are worrying more for other people than the families and community who live in this place," Olga Garcia told Flagstaff City Council with the help of a translator.
Garcia is paying rent in two places because she said the property owner insisted they pay rent as long as their trailers are there. Garcia said she could not find a place in Flagstaff where she could move the trailer, and it's too old to move.
As the student population at Northern Arizona University increases, so does Flagstaff's rent. That makes it difficult for people like Garcia to find affordable housing.