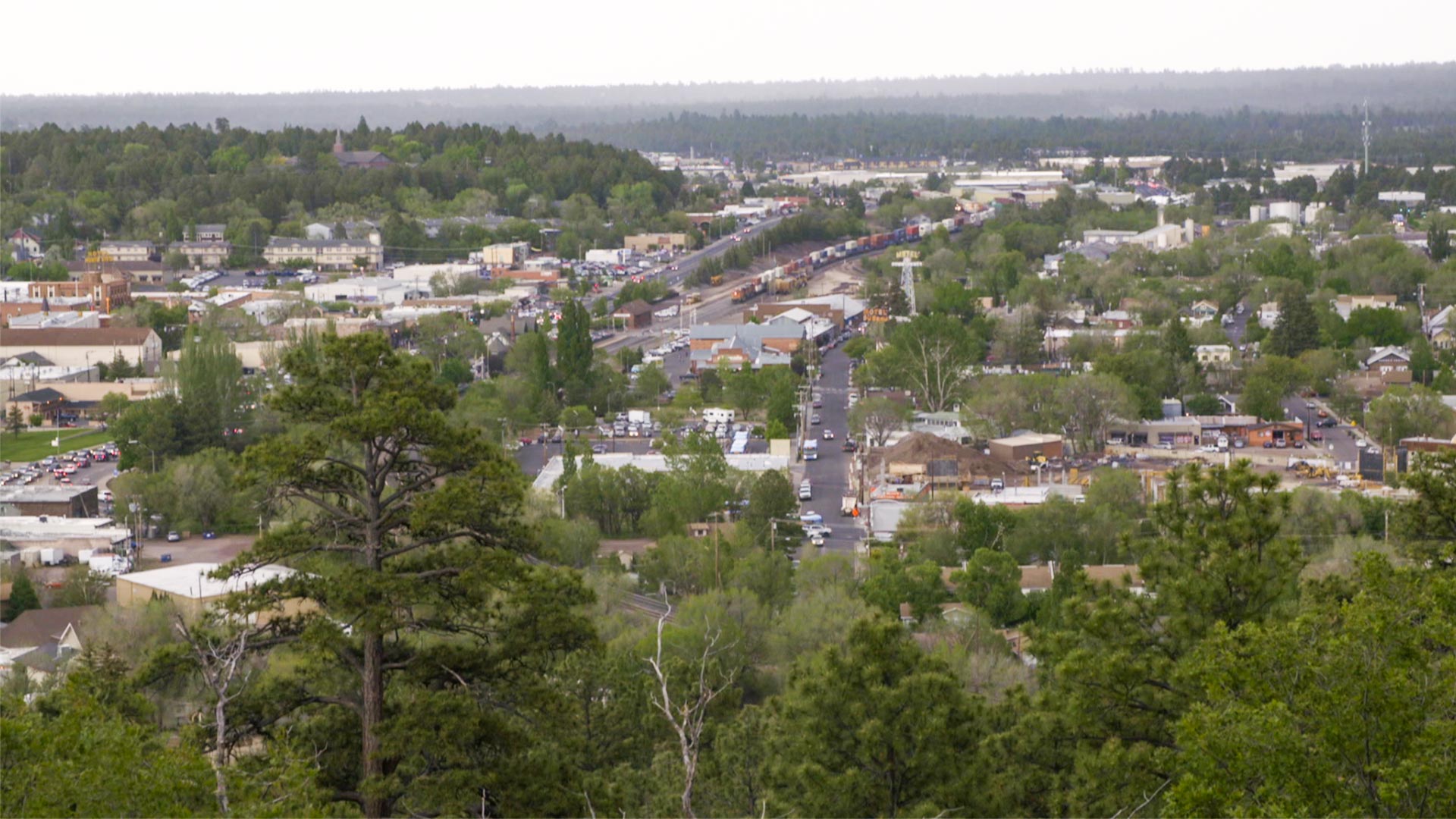 The view from Mars Hill west of Flagstaff.
Kevin Stuart walked around a home that he sold recently, a condominium in a complex known as The Arbors.
"This is a two-bedroom, two-bath condo - 906 square feet. It has a master bedroom this way and another bedroom and bathroom just off the small hallway there."
The condo sold for nearly $210,000, which is not far from what others in the same complex are selling for.
"They're just now getting into the low-$200,000 mark," he said.
Kevin and his wife Sylvia Stuart are realtors in Flagstaff. They have sold multiple condos in The Arbors. The most common buyers are people from out of town who want a place to house a child attending Northern Arizona University.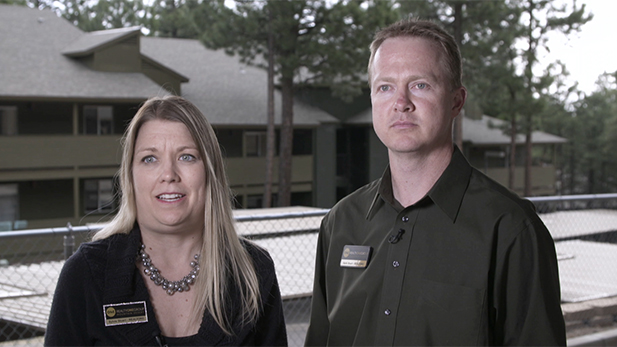 Sylvie and Ken Stuart are realtors in Flagstaff.
The condos sell for more than the median-price house in Tucson. But by Flagstaff standards, they are inexpensive.
The median price in Flagstaff is $364,000, and homes priced below that move quickly.
"Days, hours, maybe a week," said Sylvie Stuart. "We're seeing multiple offers on anything below $300,000, even up to $350,000."
The aforementioned condo did not make it to listing before a buyer snatched it up.
The high price and fast pace of the Flagstaff market is due to a lack of homes for sale, a problem that is familiar to Tucsonans.
A major difference is that Tucson has the opportunity to build its way out of the problem, though homebuilders have said they lack the workforce to do so.
Building more homes is not as easy in Flagstaff. The city is for the most part landlocked, hemmed in by national forest and other land owned by the federal or state governments.
Another problem is that many of the homes that already exist are not lived in by Flagstaff citizens.
"Twenty-four percent of our houses are second homes," said John Stigmon, president of the Economic Collaborative of Northern Arizona. "That has an effect. It's been going on for quite some time. But now we're really starting to hit a critical mass."
A high number of houses in the hands of non-residents means the market can outpace what locals can afford.
The problem puts the services offered by nonprofits such as Housing Solutions of Northern Arizona in demand.
"We hear from folks daily," said the group's Devonna McLaughlin. "They come into our office, they call. They're desperate. They need housing that's affordable and decent, and haven't found anything on the market."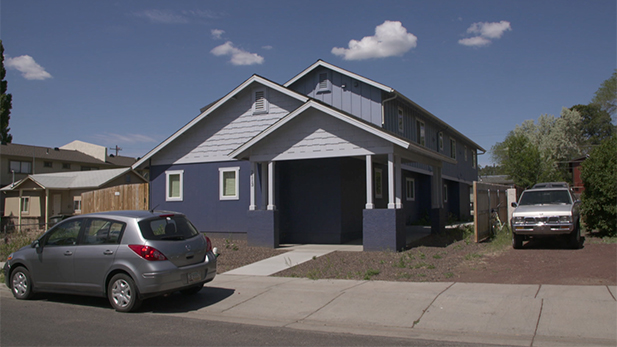 A triplex built by Housing Solutions of Northern Arizona. The group rents the homes to people who would struggle to afford a place to live in Flagstaff.
It's not just a buyers' issue. Renters also struggle to find places to live.
"And by affordable, we're talking $800 a month," said McLaughlin. "It's not low, low income, it's just affordable. It's not $1,400 a month."
The lack of housing has caused an issue for the town's workforce.
The Economic Collaborative of Northern Arizona recently surveyed 6,000 workers in Flagstaff and found that many people leave town due to the problem.
"If you've been here for about two years and haven't found the type of housing that you're looking for, that fits your needs, then you'll probably leave the community," said the collaborative's Stigmon.
McLaughlin suspected anecdotally what Stigmon's survey proved.
"I went to college here, and there's a lot of folks who would've liked to stay. But they can't and they don't, and we're becoming more of a transient community because folks can't stay here," she said.
She and others said those people often leave for other cities, including Tucson. And while they may find the same problem of low inventory, the homes elsewhere are still affordable.