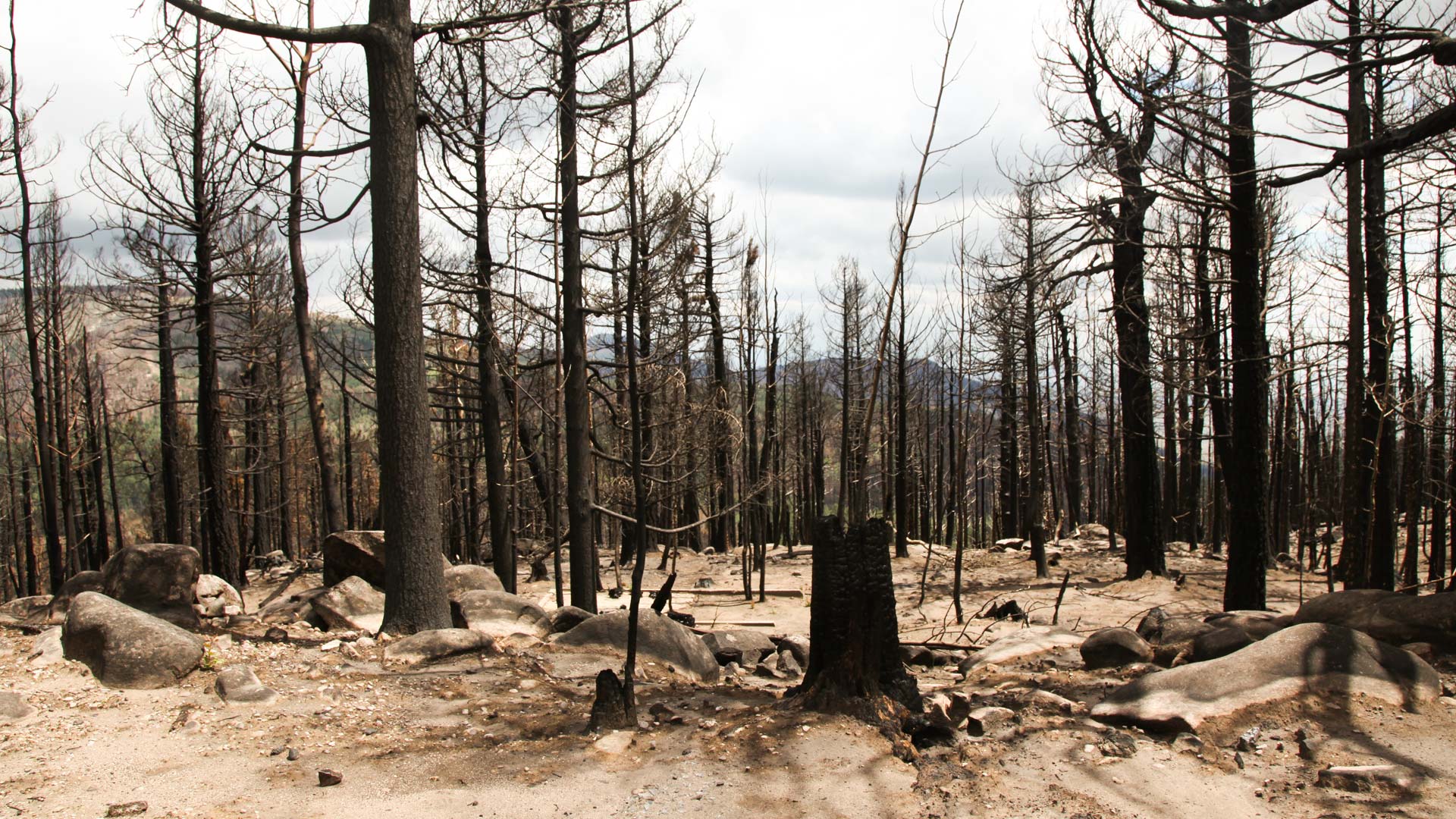 The remains of trees burned by the Frye Fire in 2017.
Zac Ziegler, AZPM
After nearly two months of little-to-no rain and hot, windy days, weather experts think conditions are primed for the peak of wildfire season.
National Weather Service meteorologist Ken Drozd said February brought above-normal rain to Tucson.
"But now, after the dry weather we've experienced since then, the fuels are back out and we're now approaching some higher levels of fire danger again," he said.
The dry conditions that have been in the area for nearly two months are likely to stay.
"Certainly, there could be variations in that pattern where we get a cooler and hopefully a wetter period, but we'll have to wait on that as far as rain prospects," he said.
Drozd said hot, dry conditions are likely to continue for much of the coming months until the monsoon arrives.