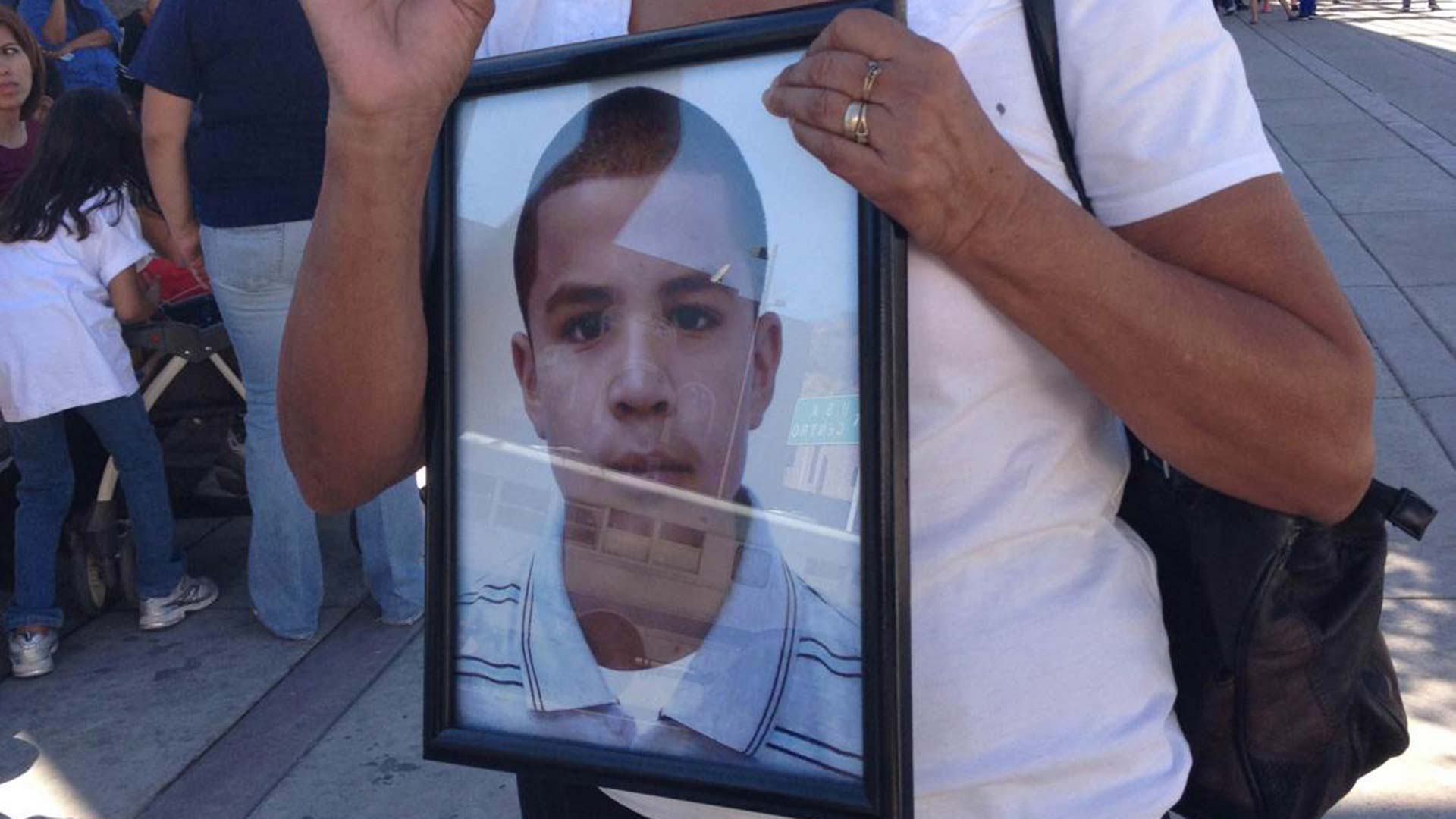 Taide Elena carries a portrait of her grandson, Jose Antonio Elena Rodriguez, who was shot and killed in October 2012.
Michel Marizco, Fronteras Desk
The trial of Border Patrol agent Lonnie Swartz continues this week in federal court. Swartz was indicted in second-degree murder of a 16-year-old Mexican national more than six years ago. Today was the first time the jury saw the graphic pictures of the shooting's aftermath.
As the prosecution readied to show the pictures of 16-year-old Jose Elena Rodriguez's body, his mother and grandmother left the courtroom.
The graphic pictures showed multiple gunshot wounds, all to the back and head area. Tom Bevel, a forensic analyst with 40 years of experience in blood stain patterns, took the stand.
Under questioning by the prosecution, Bevel testified that the blood-stain patterns from the pictures he examined were consistent with the body lying on the ground when most of the shots hit Rodriguez.
The prosecution contends that agent Swartz fired 16 shots through the border fence near the Nogales port of entry, hitting the teenager 10 times, and that the agent kept firing at Rodriguez as he lay on the ground.

Swartz is not denying that he fired through the border fence, but maintains he did so because he feared for his life, as rocks were being thrown from the Mexican side at law enforcement officers while two men climbed the fence back into Mexico.
The case has attracted national attention. It is the first time a U.S. Border Patrol agent has been charged with a cross-border killing. The trial is expected to take another four weeks.