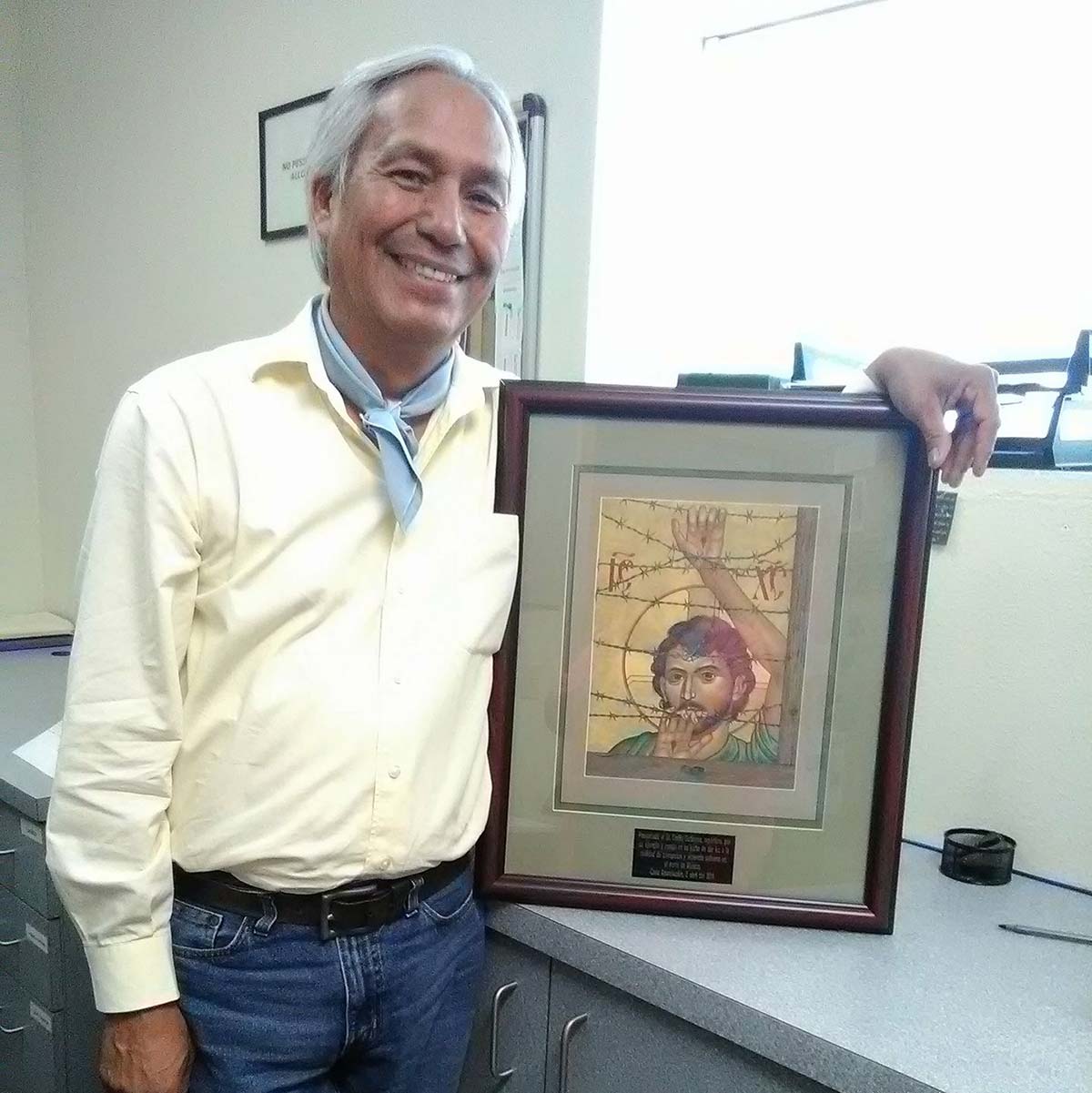 Emilio Gutiérrez Soto

Via Facebook
Human rights attorneys are fighting for a Mexican journalist jailed after seeking asylum in the United States to be freed from an immigration detention center in El Paso, Texas. 
Emilio Gutierrez reported on corruption within Mexico's military 10 years ago. He fled the country, a place where journalists were murdered at a rate of nearly one every few weeks last year alone. He sought asylum in the U.S. and was summarily denied then jailed. 
The National Press Club has intervened on Gutierrez's behalf, and president Andrea Edney said Gutierrez's Mexican nationality is making him a target.
"It's as simple as that. We have a president who through his entire campaign and in office vilifies Mexicans on almost a daily basis — calling them rapists, calling them criminals," she said.
Gutierrez and his son were almost deported last year before an appeals court intervened. Lawyers on Tuesday filed a writ of habeas corpus, arguing their detention is unconstitutional.