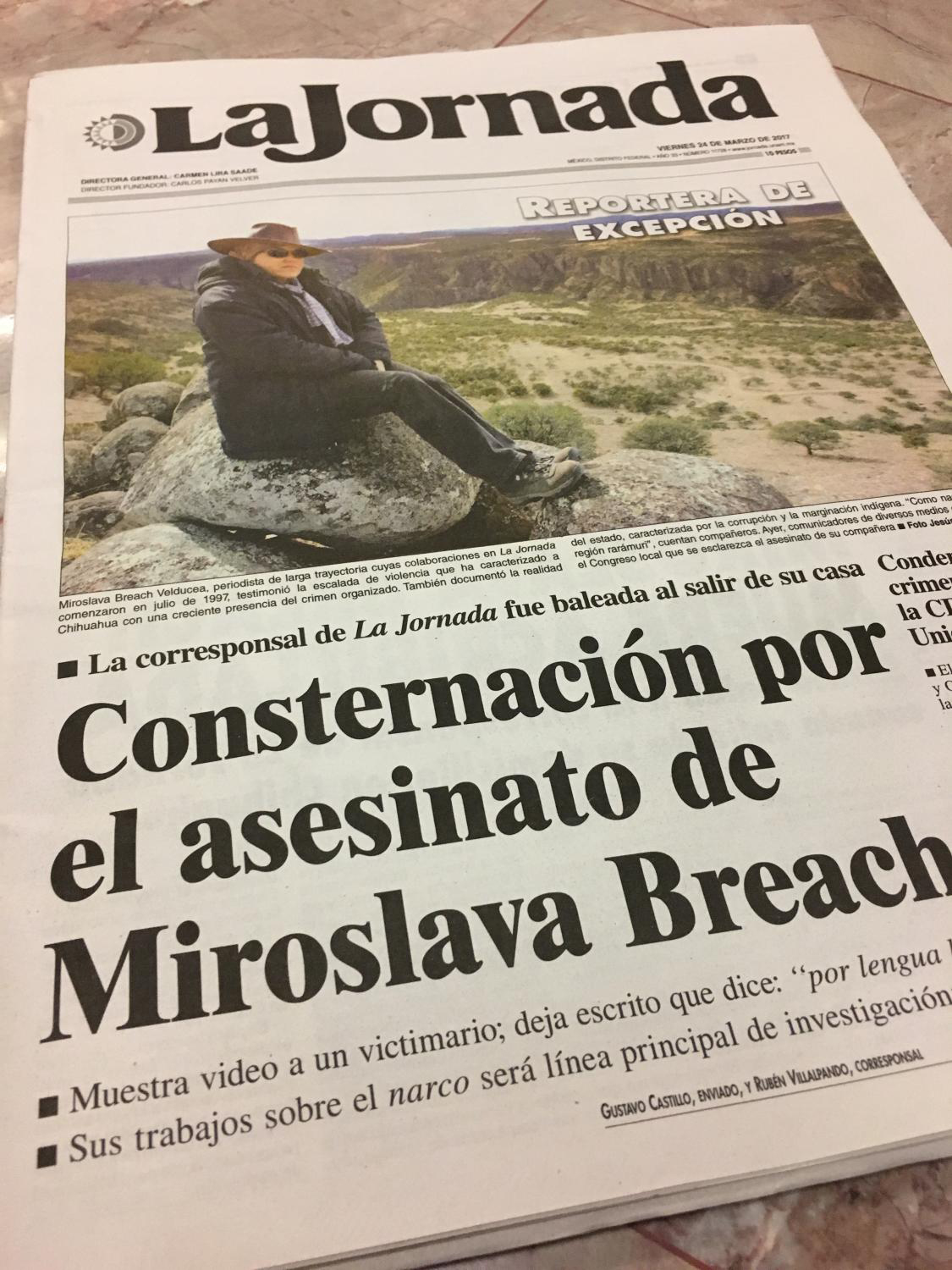 VIEW LARGER Miroslava Breach, a correspondent for the national Mexican newspaper La Jornada, was gunned down outside her home in Mexico's northern state of Chihuahua, authorities said. Breach had written extensively about drug trafficking and corruption in the state.

Jorge Valencia, Fronteras Desk
A new ranking from Reporters Without Borders designates Mexico as one of the most dangerous countries for press freedom, as the country is the deadliest for journalists in the Western Hemisphere.
Mexico ranked 147 of 180 countries in the Reporters Without Borders' World Freedom Index, released Wednesday. Four journalists have been in killed in Mexico this year, and 10 were killed last year.
Threats and coercion against journalists has led to self-censorship and "black hole of information" in a handful of states where drug traffickers and corrupt local officials have worked together to silence journalists, said Emmanuel Colombie, who heads the Latin America desk for Reporters Without Borders.
"Nobody knows what's happening there, and there is no access to information," Colombie said. "What happens is that the power of the cartels and the corruption are everywhere, and they control everything."
The United States ranked 43 in the freedom index, dropping two slots from last year's ranking. Colombie says he's alarmed that President Trump has called the press an "enemy of the people."
The world's safest country for journalists, according to the ranking, was Norway.