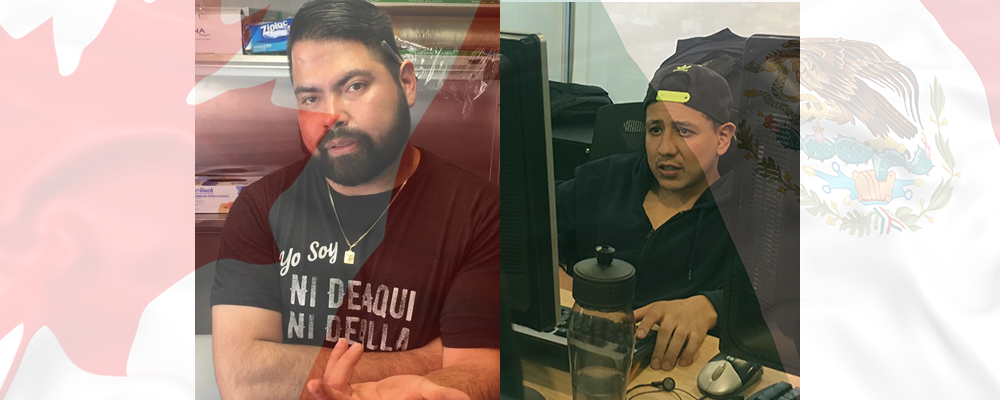 The Fronteras Desk spoke with "Dreamers" in Mexico and Arizona who have stopped waiting for Congress
Fronteras Desk
For the past six years, nearly 800,000 immigrants brought to the United States as young children were given a temporary reprieve from deportation that was slated to be repeated every two years. When the program was halted last September, former President Barack Obama wrote: "This is about young people who grew up in America — kids who study in our schools, young adults who are starting careers, patriots who pledge allegiance to our flag. These 'Dreamers' are Americans in their hearts, in their minds, in every single way but one: on paper."
Even before then, "Dreamers" were at the center of nearly every immigration plan introduced on Capitol Hill. They've been weighed as bargaining chips for a $25 billion border wall, a cornerstone of President Donald Trump's campaign, and they've been cast as a costly expenditure in the bitter recriminations of the past two government shutdowns.
Trump warned that Congress was running out of time to decide what to do with "Dreamers," writing via Twitter, Feb. 13:
Negotiations on DACA have begun. Republicans want to make a deal and Democrats say they want to make a deal. Wouldn't it be great if we could finally, after so many years, solve the DACA puzzle. This will be our last chance, there will never be another opportunity! March 5th.
— Donald J. Trump (@realDonaldTrump) February 13, 2018
By last Thursday, most of those negotiations had come to an end, leaving "Dreamers" stuck at the impasse with the March 5 deadline weeks away.
The Fronteras Desk spoke with "Dreamers" in Mexico and Arizona who have stopped waiting for Congress and are now looking beyond the 2012 words of President Obama when he said: "This is a temporary stopgap measure that lets us focus our resources wisely while giving a degree of relief and hope to talented, driven, patriotic young people. It is the right thing to do."
You will hear from young business owners in Phoenix, worried realtors who see successful home buyers slipping away and young people who have already left this country, returned home and taking their talents and ambitions with them.