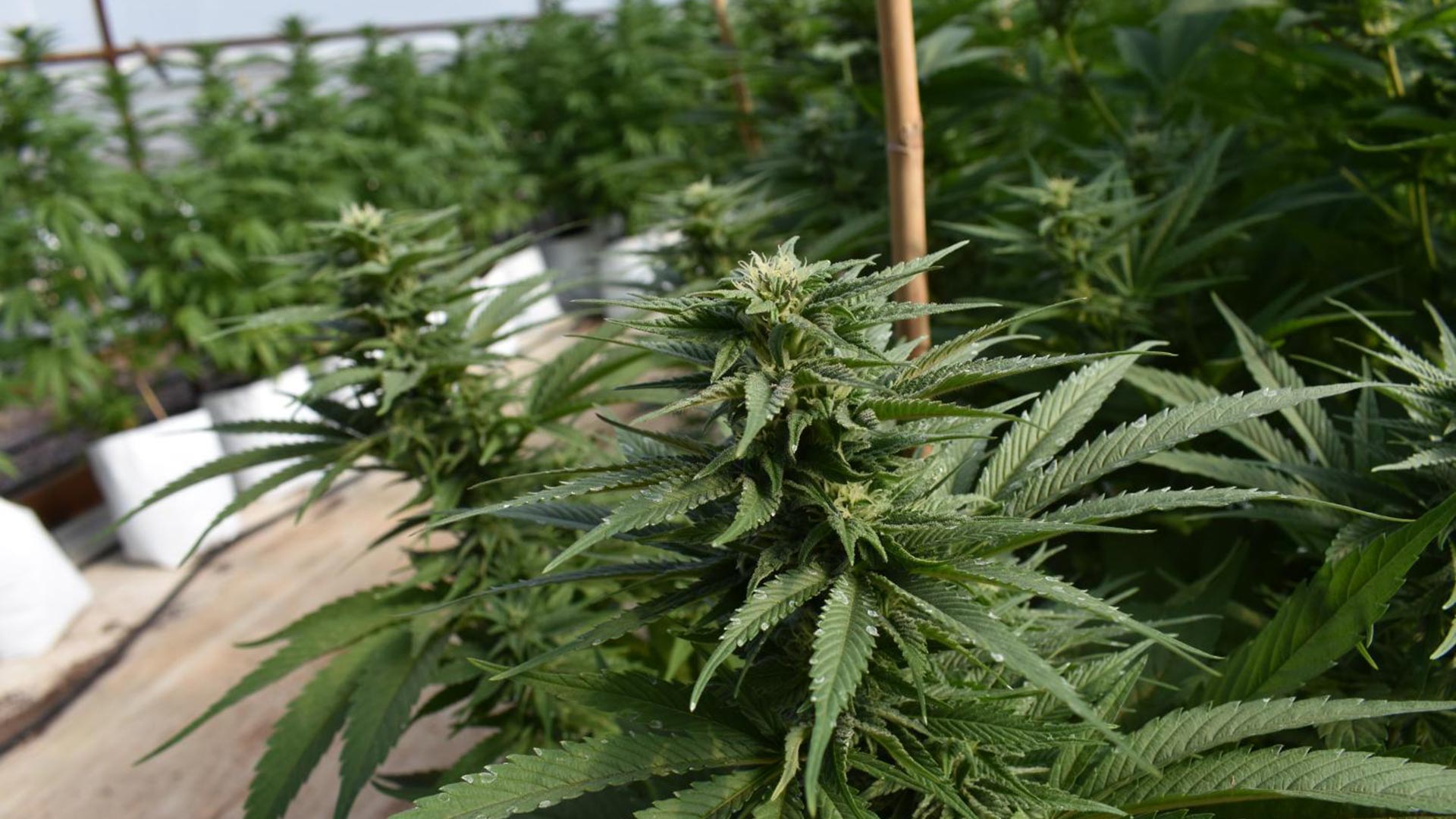 Elephant Head Farm, in Amado, Arizona, grows organic marijuana, like this plant, for processing into medical marijuana vapor fluids and pills.
Michel Marizco, Fronteras Desk
A Republican state lawmaker is gaining wide support for a bill to make medical marijuana more affordable, and set up a testing program to measure its safety.

Arizonans who want to use medical marijuana have to pay $150 for the state-mandated eligibility card. That money goes into a state fund that's reached $35 million.
Lake Havasu Republican Senator Sonny Borrelli is sponsoring a bill to cut that surplus by lowering the marijuana card fee to $50, and only $25 for a renewal.
His bill, Senate Bill 1420, would also appropriate $2 million from the fund to test medical marijuana for contaminants, such as mold, pesticides or other agricultural chemicals.
Senator Borrelli has 78 co-sponsors, including the Republican and Democratic leaders in House and Senate.
He said he wants to ensure patients know what they are consuming. He also said keeping the patient card fees high can't be justified when the fund has a $35 million balance.