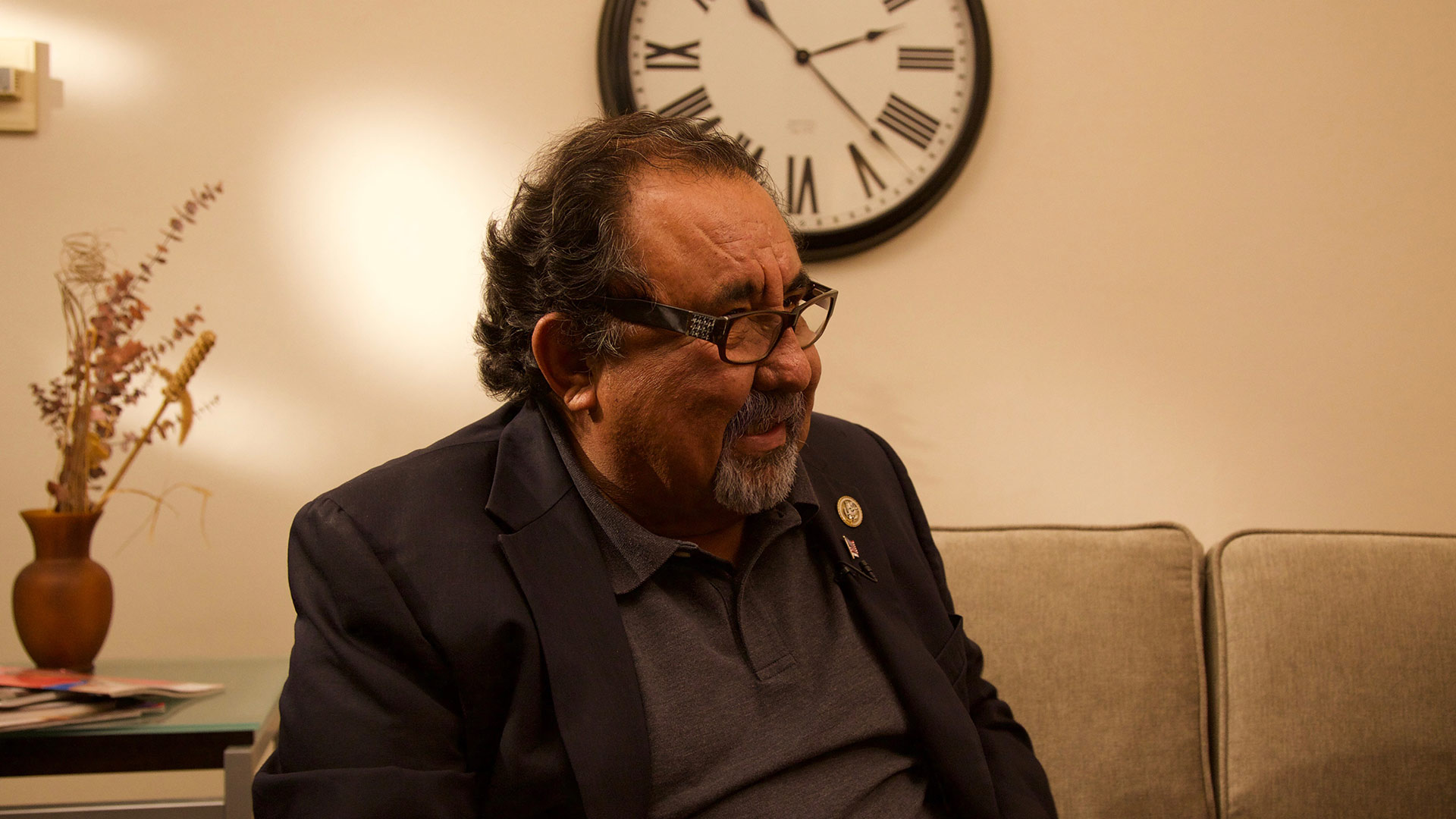 U.S. Rep. Raúl Grijalva, in the AZPM studios Nov. 20, 2017.
Nick O'Gara, AZPM
U.S. Rep. Raúl Grijalva (D-Ariz.) sent a letter to the Department of the Interior Wednesday asking them to investigate why studies into the health effects of surface coal mining operations and inspections of offshore oil operations were halted by the Trump administration.
Grijalva said the two studies appear to have been stopped for political reasons, adding that not completing them will be a waste of hundreds of thousands of taxpayer dollars, he wrote in the letter.
The $1 million dollar study on the potential human health effects of surface coal mining operations in central Appalachia was stopped with $400,000 still usable for research.
Grijalva sent letters to Interior Secretary Ryan Zinke in August and October of last year asking about the fate of the remaining funds. The Southern Arizona democrat said his letters went unanswered.
The decision to halt the second study, the inspections of offshore oil and operations, was a result of budgetary concerns, according to the Trump administration.
In the letter, Grijalva asked Deputy Inspector General Mary Kendall to investigate the real reasons the studies were halted and where the missing money has gone.
Follow Brandon Mejia on Twitter or contact him via email at BMejia@azpm.org.