The U.S. Capitol in Washington D.C.
Twenty-two members of Congress representing both chambers and both parties are closer to a deal on a permanent DACA solution.
DACA is the Deferred Action for Childhood Arrivals program put in place by an executive order from former President Obama. It protects from deportation certain young people who would otherwise be in the country illegally.
President Trump rescinded that order in September, giving Congress until March 5 to come up with a permanent solution.
On Wednesday, Rep. Martha McSally and three other House Republicans introduced a bill to address DACA and border security.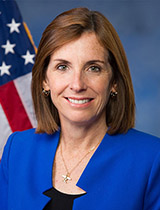 U.S. Rep. Martha McSally. (PHOTO: Via congress.gov)
The proposal, which they said is a starting point for negotiations, includes border security measures and permanent status for DACA recipients.
"The White House put out about 70 points they were asking for in the fall. Our bill covers about half of those, so we think it is a thoughtful and important and prioritized proposal," said McSally.
The bill would require DACA recipients to return to their home countries if they want to apply for green cards.
It also includes $30 billion for border security, including improvements to ports of entry and some sort of a border barrier.
McSally and the other sponsors of the bill are members of the bipartisan group working on immigration reform.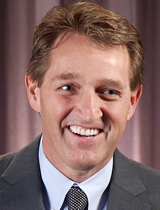 U.S. Sen. Jeff Flake, R-Ariz. (PHOTO: AZPM)
Sen. Jeff Flake is also part of that group.
He said while progress is being made and details are still in the air, one thing is certain: "For those who want a clean Dream Act, it is just not going to happen," said Flake.
"We've got to get 60 votes, meaning we have to get votes on the Republican side and the Democratic side. And the agreement is going to be DACA and some border security elements and some other items," he explained.
Flake said he is confident a bill will get through Congress, especially after the group sat down with Trump for a meeting on Tuesday.
Congressman Raúl Grijalva is not a member of the group negotiating the DACA fix.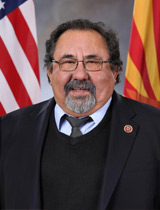 Congressman Raul Grijalva
He spoke on the floor of the House on Wednesday and said the time to vote on the issue is now.
"This House has the opportunity to vote on a clean Dream Act. We must act now on a permanent solution that will protect 'dreamers,'" Grijalva said, using a term often used to refer to DACA recipients.
On Tuesday evening, a federal appeals court stayed Trump's move to end DACA, effectively putting the Obama-era executive order back into effect.
Congressional negotiators continue to work on a permanent, legislative solution.