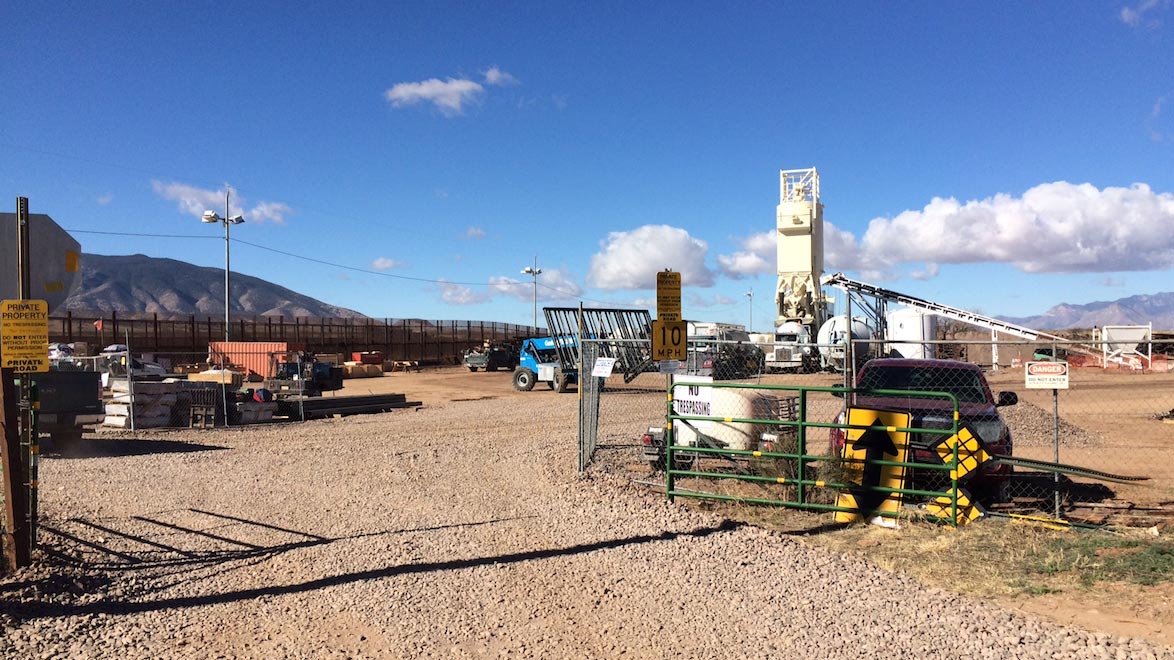 Granite construction's materials and equipment yard for the border fence project east of Naco, Ariz., Feb. 23, 2017. (PHOTO: Lorraine Rivera, AZPM)
A statewide survey has found almost 70 percent of Arizona residents don't want money spent on a border wall and want hardline rhetoric on immigration to stop.

The research was done as part of a collaboration with the North American Research Partnership.
Erik Lee is the executive director of the research firm. He says a positive statewide view of Mexico is mainly due to aggressive state leadership.
"Mexico was seen as one of the answers to unlocking Arizona's economy."
Lee says the survey provides hard data for the notion that Arizona does not share the Trump administration's policies on Mexico.

"This survey comes out at a key time. And I think, in general, there are clear majorities of Arizonans who are not in support of an expanded border wall, and who support the concept of the North American Free Trade Agreement."
Six-hundred residents from all over Arizona were interviewed.
Find the survey here.