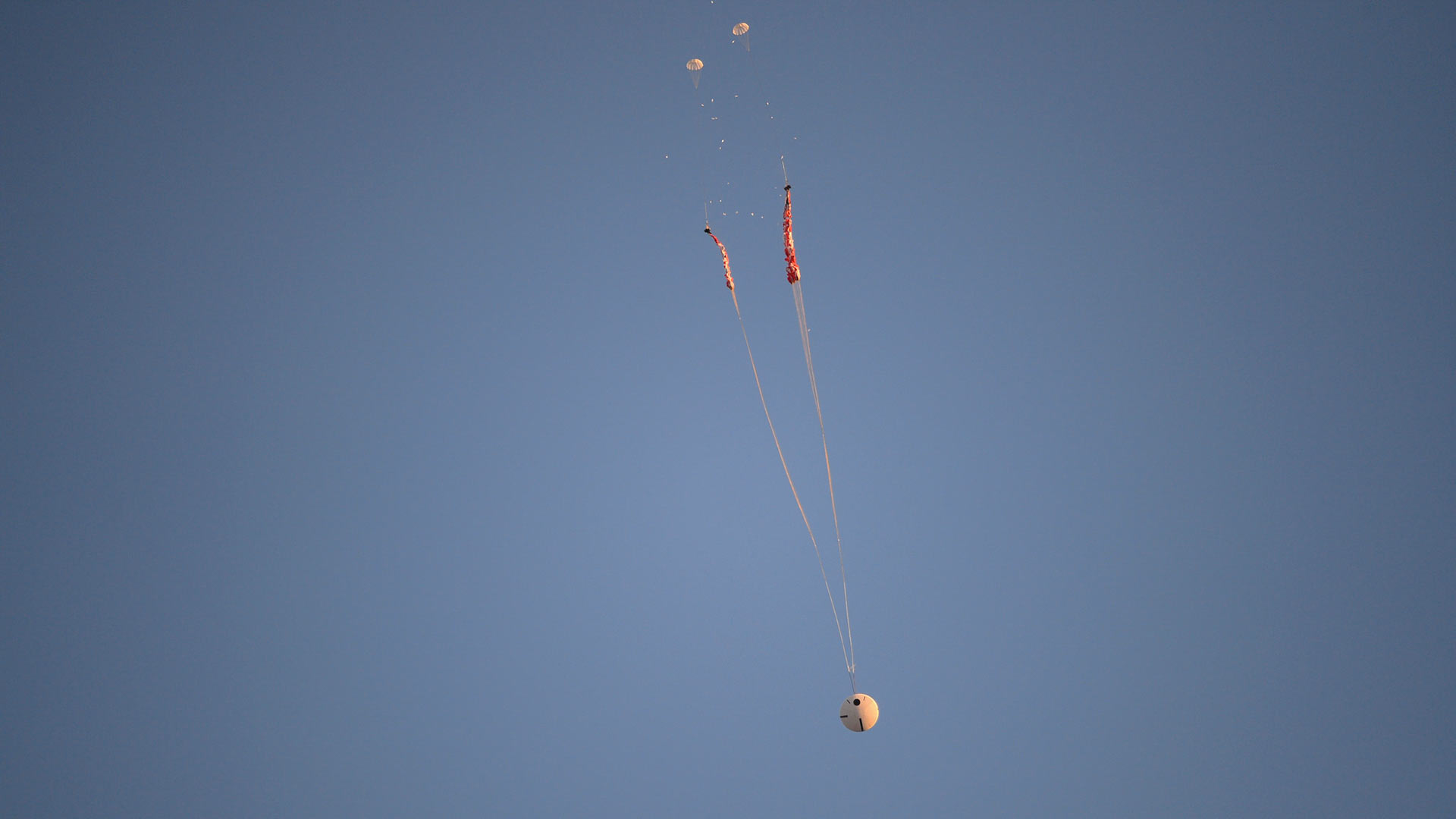 A parachute test of the Orion spacecraft, Dec. 15, 2017.
U.S. Army
The most recent test for NASA's Orion capsule parachute system at the Yuma Proving Ground was postponed last week. But a successful test did take place, several days later than scheduled.
The Orion Capsule parachute system was scheduled for the fifth of eight qualification tests on the Yuma Proving Ground early last Wednesday morning. The capsule will eventually be used to bring astronauts safely back to Earth from deep-space exploration.
Before the test could take place, the "back door" of the Boeing C-17 aircraft set to drop the capsule mock-up failed to open. The event was postponed, eventually taking place Friday.
The real capsule will re-enter the atmosphere at 24,500 mph before slowing to 300 mph. Butch Wilmore, a 17-year NASA astronaut who has re-entered Earth's atmosphere in both a shuttle and a capsule, said descending at that speed necessitates a reliable parachute system.
"And that creates a lot of heat, a lot of friction. I mean, you're inside a fireball. And when you get through that portion, you can actually feel the trajectory. And then, of course, the parachutes start to open and it is quite a ride."
The test was intentionally designed with a failure. The mock-up capsule fell from a height of 35,000 feet and one of the three parachutes failed to open. The test was considered a success; the mock-up capsule was able to land safely with only two functioning parachutes.