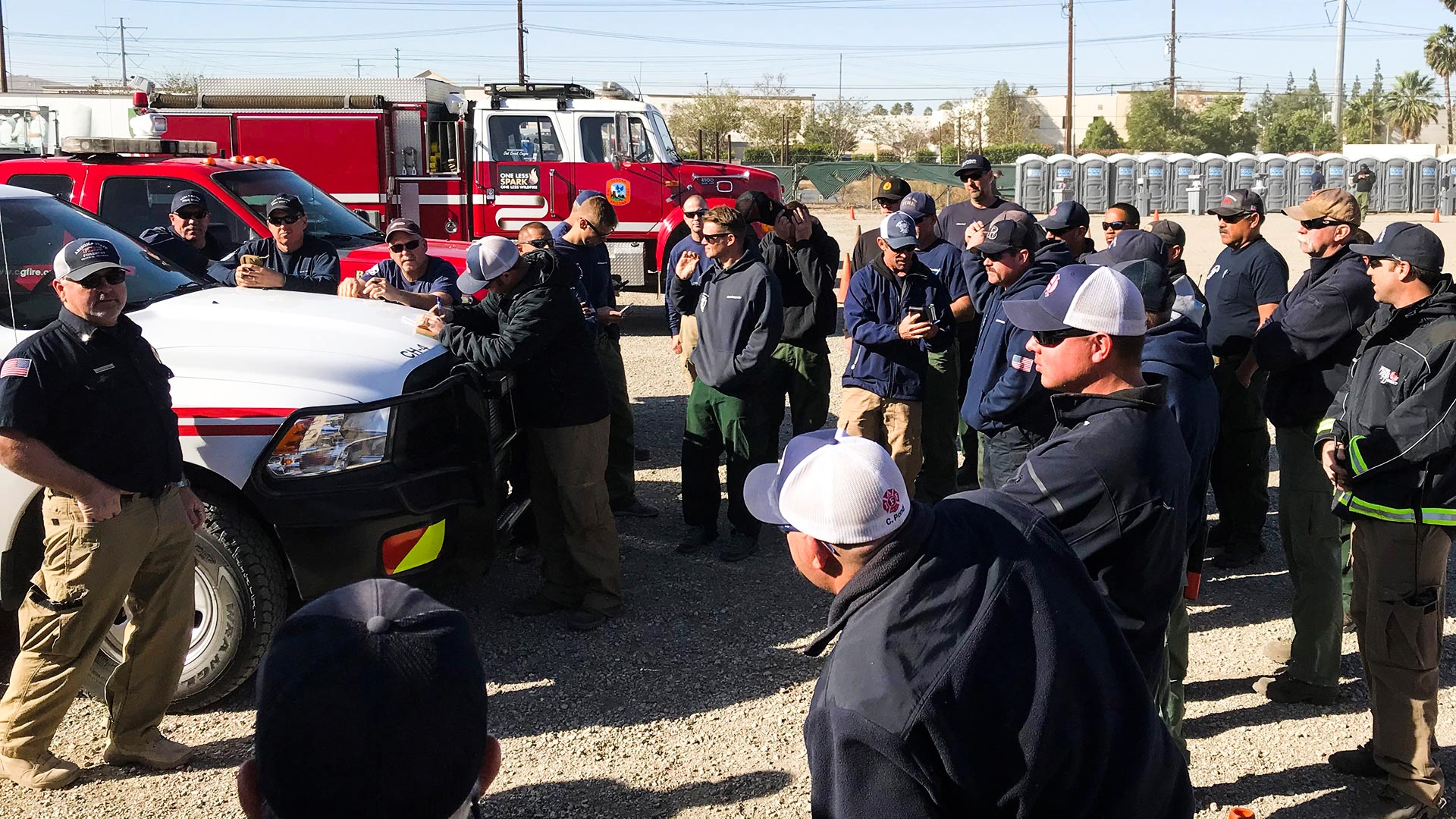 Department of Forestry and Fire Management Central District Manager Dan Colgan, far left, briefs Arizona crews set to fight fires in California, Dec. 6, 2017. (PHOTO: Courtesy Arizona Department of Forestry and Fire Management)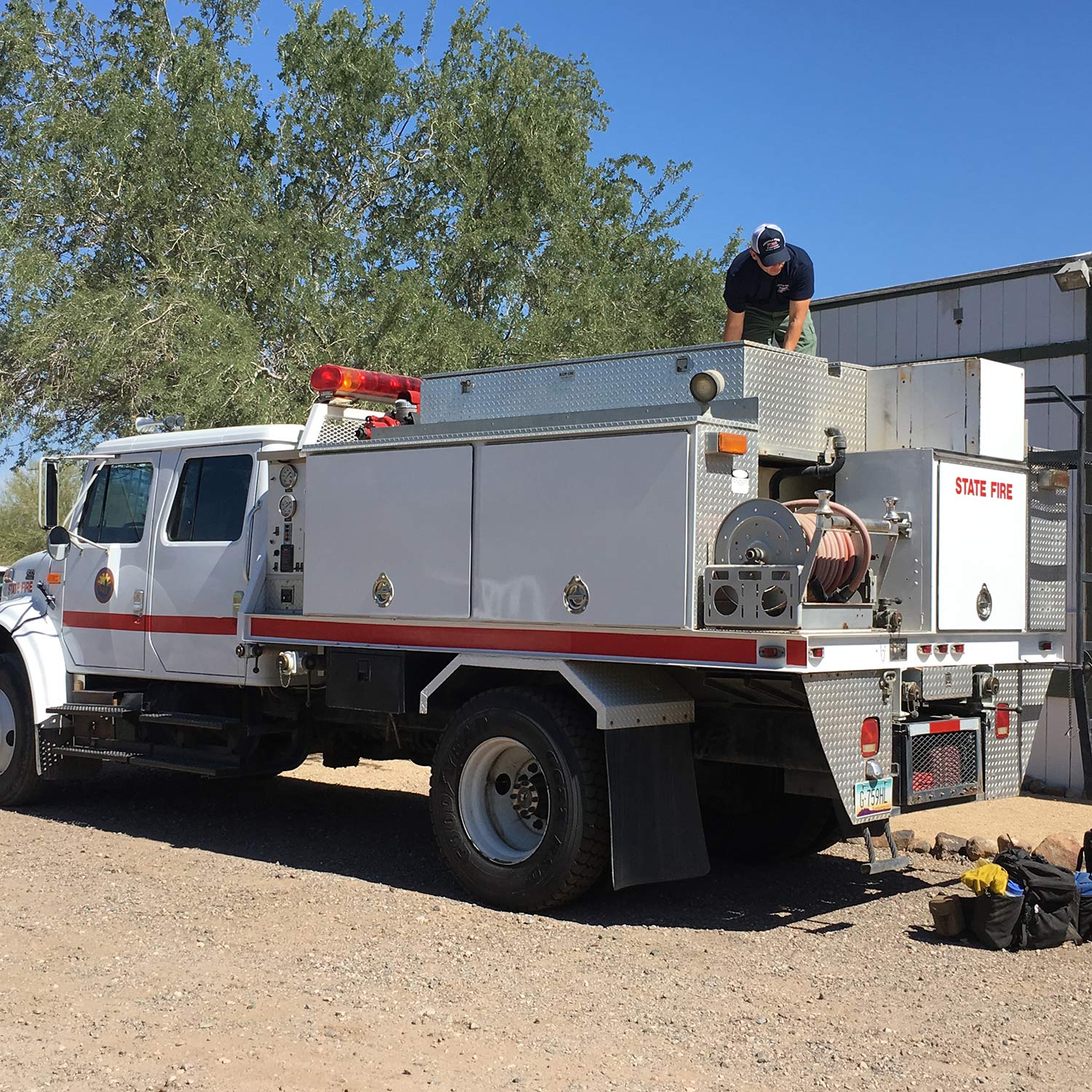 VIEW LARGER A Department of Forestry and Fire Management firefighter preps an engine to hit the road to California. (PHOTO: Courtesy Arizona Department of Forestry and Fire Management)
Five fire districts from Southern Arizona have sent firefighters to help with the wildfires in California.
Tiffany Davila, a spokesperson for the Arizona Department of Forestry and Fire Management, said California has requested 25 engines from Arizona, and close to 125 Arizona firefighters to go with them.
"Out of that area we have Eloy, Golder Ranch, Casa Grande, our Southeast District A3S and then Picture Rocks," Davila said.
She says both states have a shortage of seasonal firefighters right now since most have been released already.
"Not only in Arizona but in California [wildland firefighters] are seasonal ... so they have been released for the season because, technically, were out of wildfire season," She said. "So they are looking for all of the hands they can get."
Davila says the need for more firefighters in California could increase as they await further requests.
She cautions Arizonans that the region can see fires all year round, and that conditions are very dry and under a "red flag" warning.