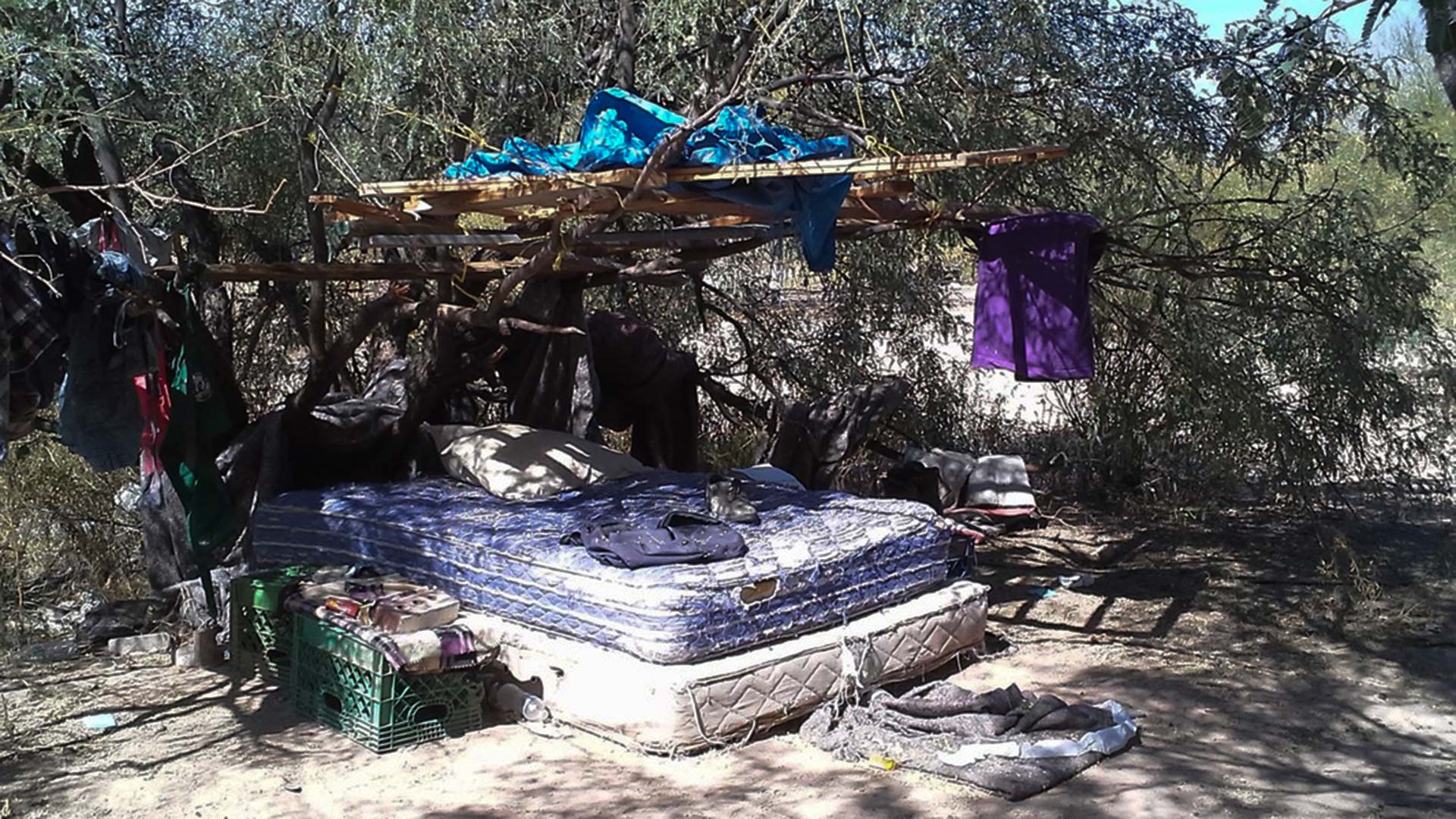 VIEW LARGER A makeshift shelter and place to sleep in Pima County.

Courtesy Tucson Pima Coalition to end Homelesness
The Tucson Pima Collaboration to end Homelessness is looking for more than 300 volunteers for its annual Street Count, taking place Jan. 24.
The idea of the street count is to get a snapshot of the state of unsheltered homelessness in the community.
"People don't really understand homelessness, and it can look so many different ways and take various shapes and forms," said Claudia Powell, vice chair of the Tucson Pima Collaboration to end Homelessness.
Volunteers will go out that morning on the street, to places like washes and bus stops, to interview people experiencing homelessness. That information will help the community-based organizations that make up TPCH in their efforts to fight homelessness in the community.
Powell said, for volunteers, the count will also "help people understand some of the circumstances behind [homelessness] and know that they are contributing to our community getting funding for helping people to be placed in housing."
Organizers say the count is also tied to $8.4 million in funding from the department of Housing and Urban Development for Tucson and Pima County. Information from the street count and further data collected for the "point-in-time" count will be combined with data from communities across the country for HUD.
Volunteers will meet Jan. 22 to train and prepare for the count. While TPCH encourages people with a background working in mental health, homelessness or community-based organizing to join, no experience is necessary to volunteer.
To volunteer, enter your info at this website.