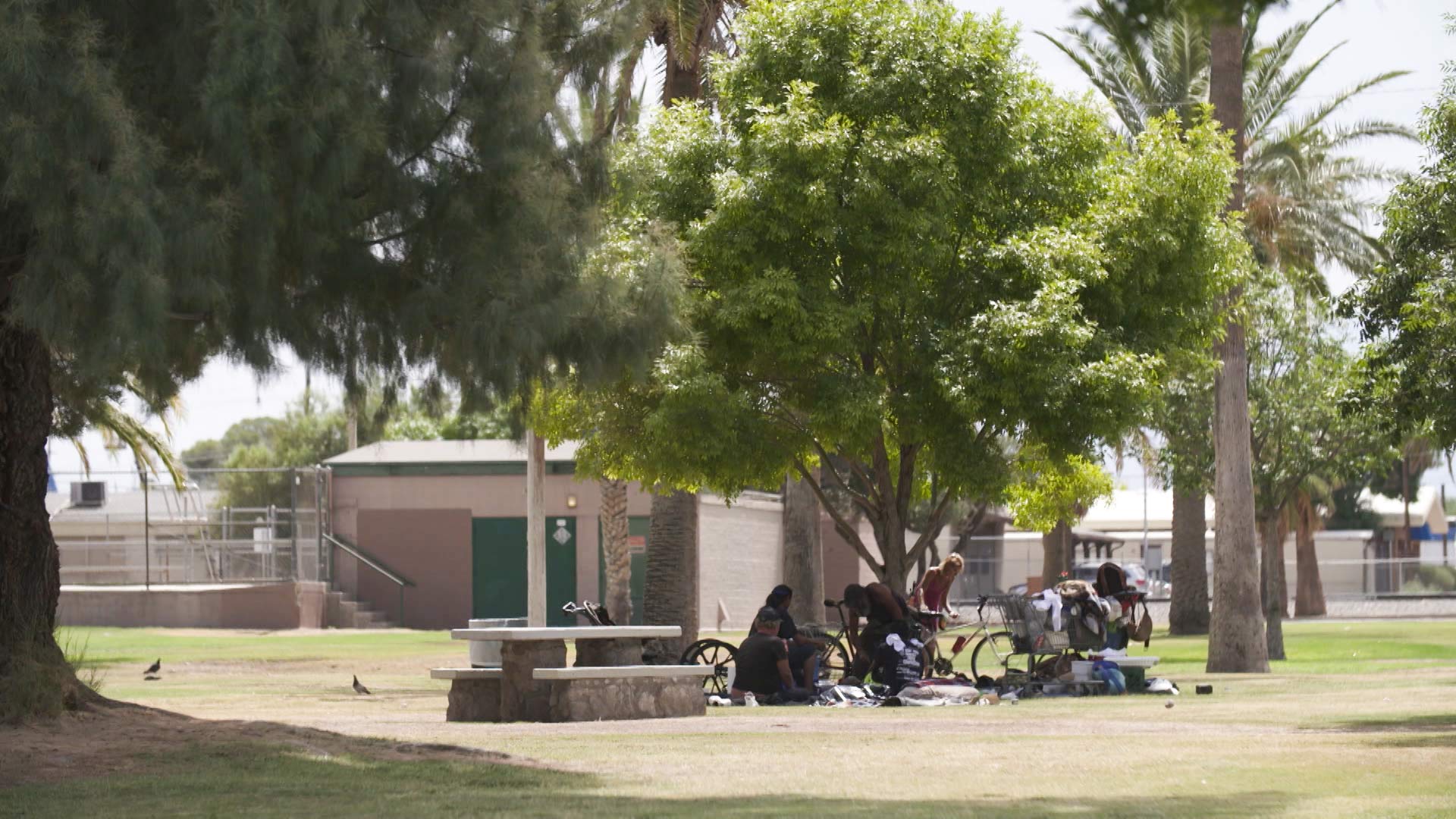 A group hangs out in the shade in Santa Rita Park in Tucson.
AZPM Staff
The results of an annual survey by the Tucson Pima Collaboration to End Homelessness found 1,380 homeless people in Pima County.
Survey results from the past six years show a steady decline in the number of homeless people found.
"I think it brings humanity to people who are sleeping outside, and lets people know what they've experienced to get to that place," said Collaboration Vice Chair Claudia Powell. "And most of the time people really want to share their experience and are really interested in talking."
The survey asked questions about a handful of demographics, and the most common answers were male (916 respondents), white (1,036) and over the age of 24 (1,068).
The survey also found that more than one-in-five respondents are considered chronically homeless.
"People who are living on the street have been let down in a lot of different ways, and what we're hoping is that our system, with the measures that we're putting in place, will not be another system that lets them down."
The primary reason for conducting the survey is to ensure funding from the U.S. Department of Housing and Urban Development.
"In addition, though, we do learn about different populations whose needs might not be being met," said Powell. "So, if we see, say, a surge in veteran homelessness, we need to think about what's happening with our programs that serve veterans."
The survey was taken early on the morning of Jan. 24, 2018, and sought answers to a handful of questions from every person who spent the previous night on the street, or in Safe Havens or transitional housing projects volunteers encountered.
More results are available on TPCH's website.