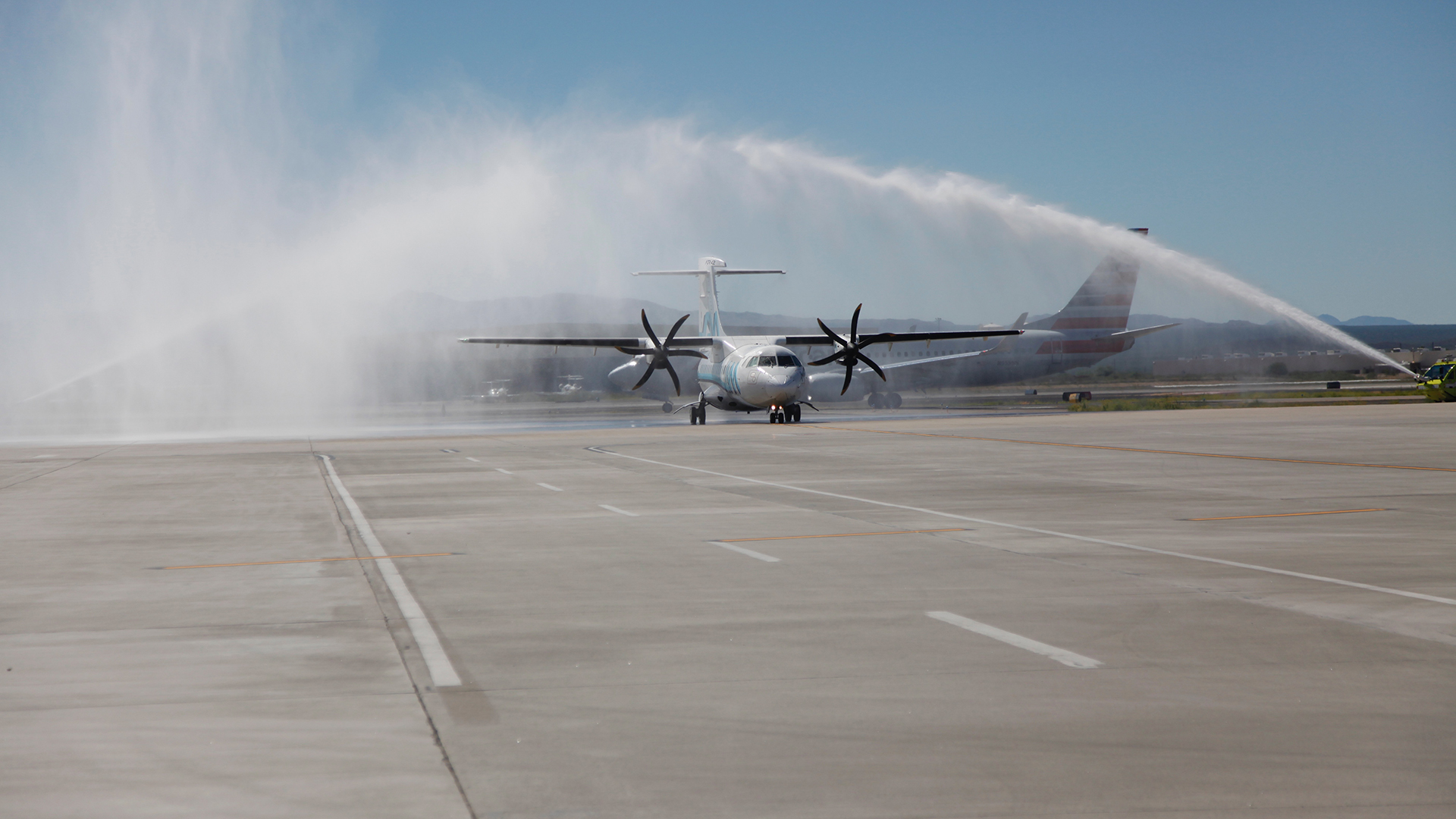 Fire crews at Tucson International Airport welcome the first arrival of a maiden flight at the airport.
Zac Ziegler
A total of 3.4 million passengers flew in and out of Tucson International Airport in 2017, a growth of 4.5 percent from the previous year.
Tucson Airport Authority's David Hatfield said the annual numbers confirm something airport officials thought was true.
"We just had our annual meeting and we talked about the fact that we felt like a year ago we were showing some positive signs and we may have turned the corner, and indeed from what happened in 2017 it looks like we have," he said.
Hatfield said TIA's passenger numbers have not been this good since before the Great Recession, and the increase comes due to an increase in flights and the size of planes on Tucson routes.
Those larger planes also come with bonus amenities.
"We're getting a lot of comment about the flights. Almost all have first-class sections in them," he said. "That's actually good for the business community, and for the higher-paying tourists who want to come in."
Hatfield thinks that new routes to Austin, Texas and Charlotte, North Carolina, will help TIA keep the growth trend going through 2018.