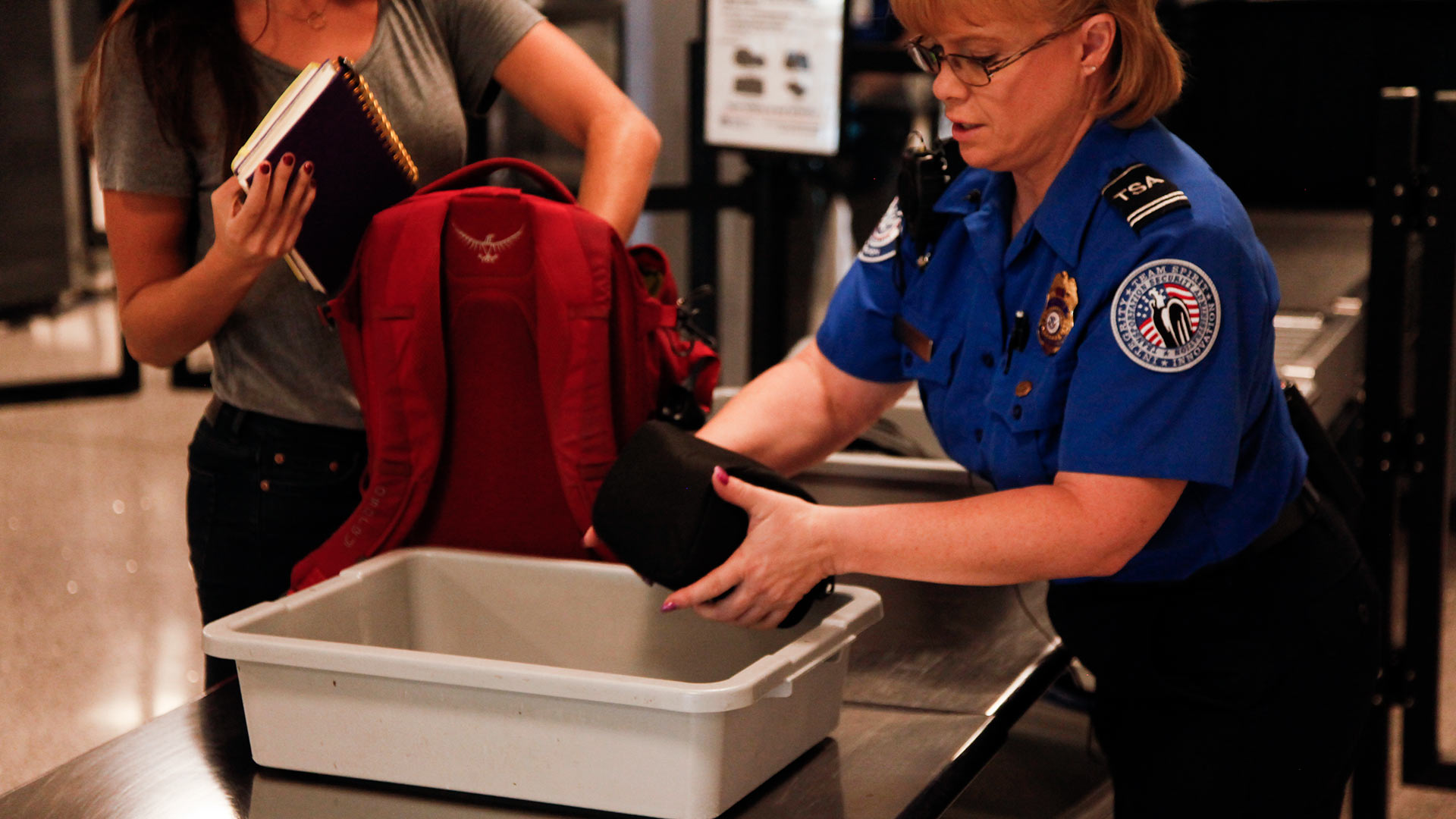 Tucson International Airport implemented tighter rules for carry-on items in Oct. 24, 2017.
Zac Ziegler, AZPM
For many, fall means cooling temperatures, football and pumpkin spice as far as the eye can see.
But, for Tucson International Airport, it means a surge in people flying.
Seasonal routes to Portland, Seattle and Minneapolis begin in November, and bigger planes are flying.
"They call it in the industry up-gauging, using larger aircraft," said Tucson Airport Authority's David Hatfield. "This month, United [Airlines] will start using large, full-size aircraft on many of its flights to Denver and Houston."
The seasonal changes lead to more fliers, which can mean an increase in wait times at security checkpoints.
A surge in travelers is not the only reason lines may be longer at the airport for the next few months.
New Transportation Security Administration policies mean travelers who are not using trusted traveler lanes must remove electronic devices bigger than a cell phone from carry-on bags for X-ray.
"This is going to be a 'live and learn' thing for us," he said. "I'm not exactly sure what it's going to do. So with that in mind, perhaps people should plan a little extra time just getting used to the system."
Tucson International Airport's busiest day is routinely the Sunday after Thanksgiving.
Hatfield said 67 flights are booked for that day so far, which is about 17 percent more than on an average day.