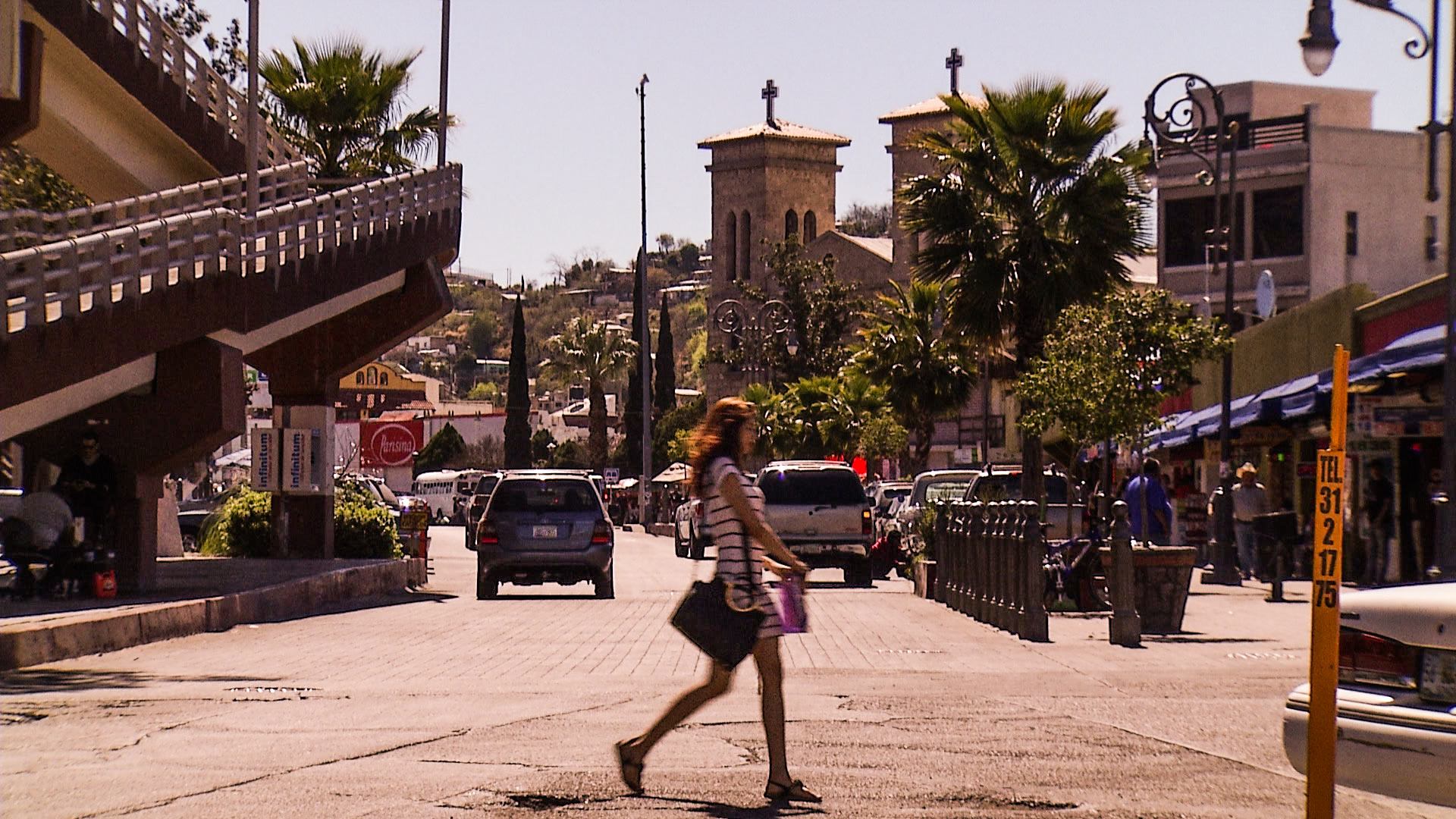 A woman crosses the street in Nogales, Sonora.
AZPM Staff
Favorable views of the United States have sharply declined in Mexico, amid deep disapproval of President Donald Trump's policies toward the neighboring country, according to survey results released Wednesday.
According to a Pew Research Center poll, 65 percent of people said they have a negative opinion of the U.S., more than double the rate (29 percent) toward the end of the Obama administration in 2015.
The survey also asked whether interviewees believe Trump will "do the right thing regarding world affairs."
"I'm not very comfortable with him, especially with politics with my country," Marta Davila, a high school teacher in the state of Puebla, told Fronteras Desk in an interview.

Such dissatisfaction comes despite the survey's finding that people with cross-border ties have more favorable views, as is the case with Davila, who studied English in South Carolina.
"They are very good people, and they love work, and I really respect that," Davila said. "I love them because I have very good experiences there."
But ultimately, should people in the U.S. care what Mexicans think?
"We certainly believe that those views toward balance of power and towards leading powers around the world are important for everybody to keep in mind, for policymakers to keep in mind, for the average public to keep in mind," said Margaret Vice, a senior researcher at Pew Research.
Of the close to 40 countries Pew Research surveys, Mexico currently has the lowest opinion of the U.S.