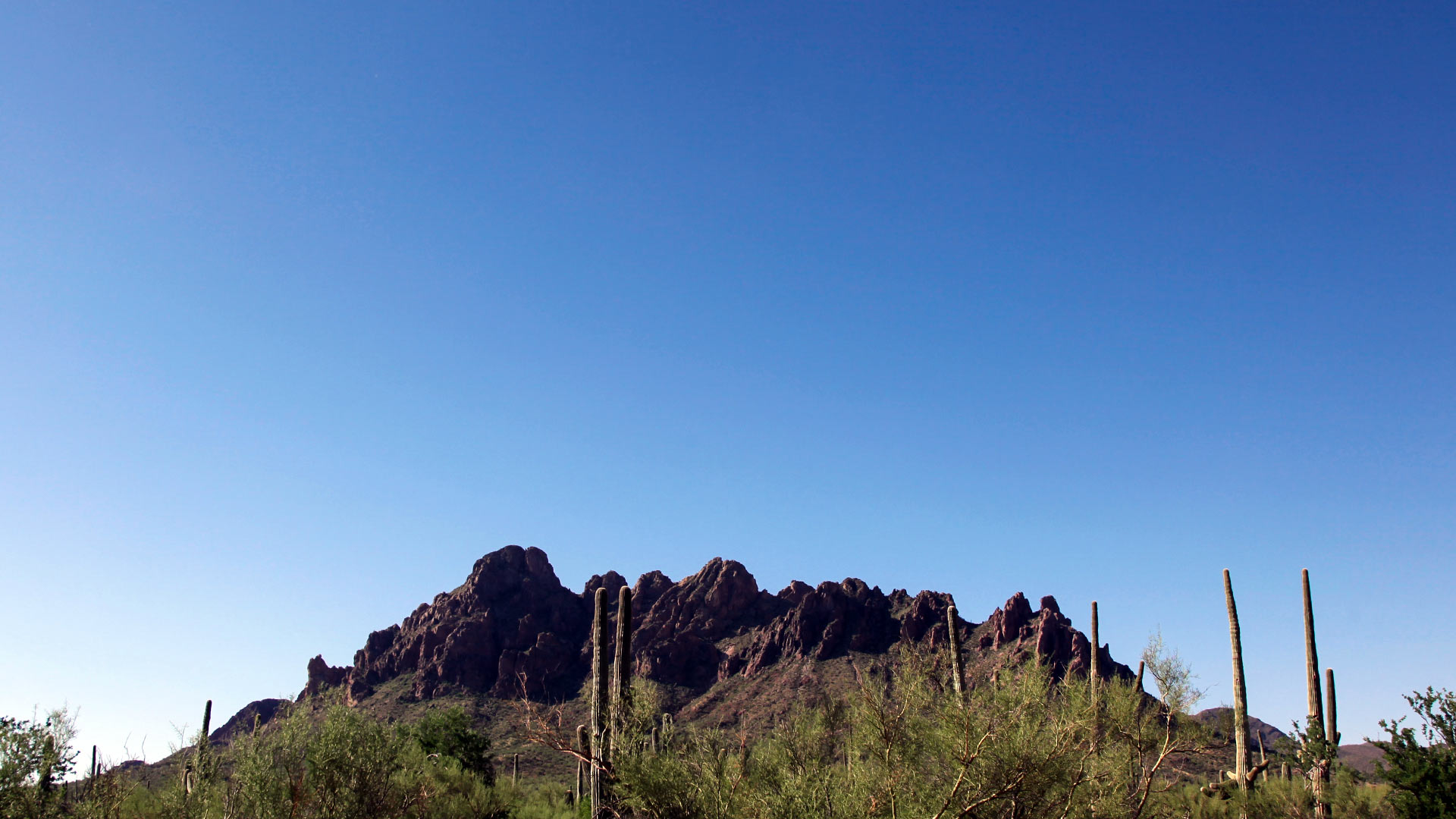 Ragged Top Peak in Ironwood Forest National Monument.
AC Swedbergh, AZPM
Featured on the August 25th, 2017 edition of ARIZONA SPOTLIGHT with host Mark McLemore: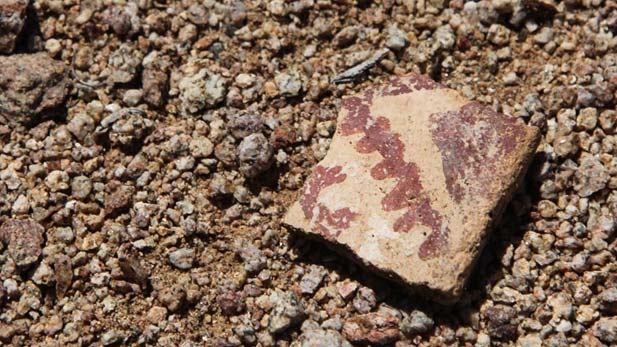 Pottery shards in the Ironwood Forest National Monument.

AZPM Staff
Nancy Montoya visits The Drop dance studio on the south side of Tucson, where a championship team was created. Find out how thirty dancers from "The Drop Fam" hip hop team just captured a national title...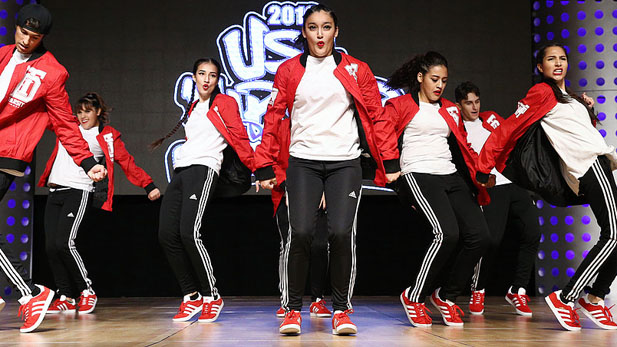 The Drop Fam Hip Hop Crew from The Drop Dance Studio in Tucson
What is a Pink Martini supposed to sound like? Bryn Bailer talks with Thomas Lauderdale, the founder of the politically motivated band Pink Martini about sharing their music with the world (and Tucson) ...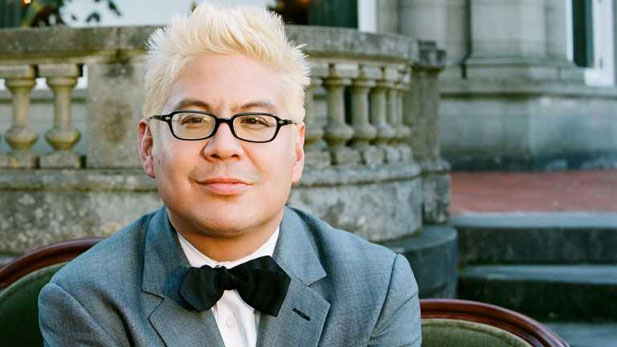 Thomas Lauderdale, pianist and founder of Pink Martini.
"Love Letters to the Library" returns, with a message of gratitude from a woman who tells about changes in how she has used the library's resources over the years...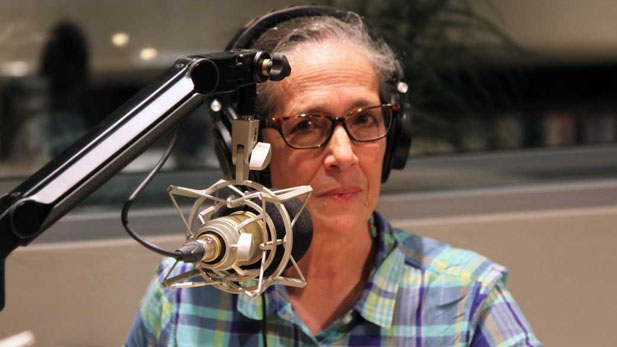 Marge Pellegrino in the AZPM studios to read her "Love Letter to the LIbrary"
In September, Arizona Public Media will debut Arizona & the Vietnam War, a locally-focused companion to the new documentary series from Ken Burns. Both series premiere on Sunday, Sept. 17 at 7 pm on PBS 6, and 9 pm on PBS 6 Plus. This week, Arizona Spotlight shares the first in a series of profiles of Arizonans who served during the Vietnam War.
Hector Teyechea's family moved to Tucson from Nogales, Arizona when he was still a young boy. His next big move in life was also decided for him, when Hector was notified of mandatory service in the Army, and sent into combat in Vietnam...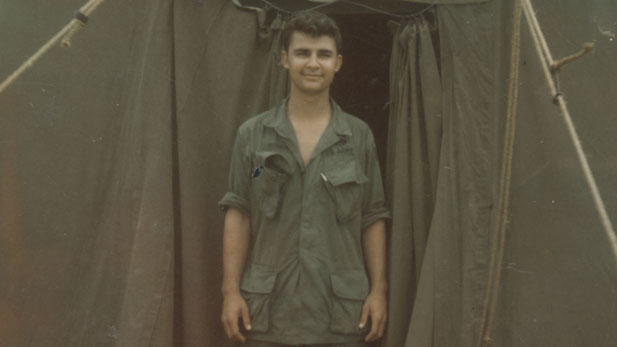 Hector Teyechea served with the United States Army during the Vietnam War.
ARIZONA SPOTLIGHT airs every Friday at 8:30 am and 6:00 pm and every Saturday at 5:00 pm on NPR 89.1 FM / 1550 AM.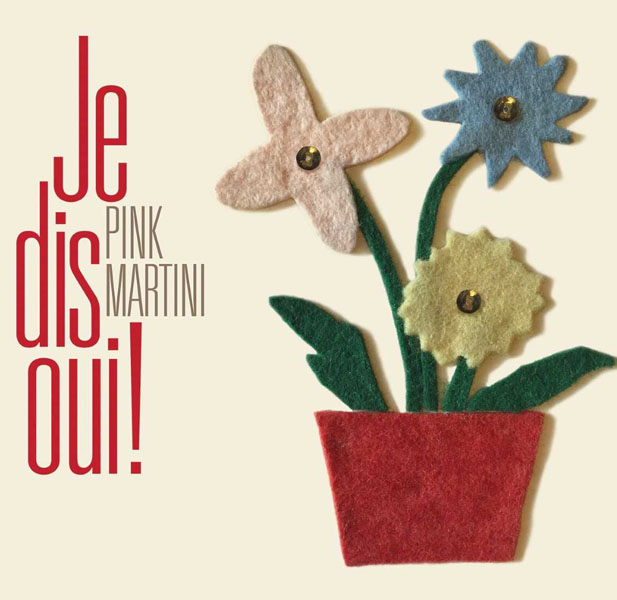 Pink Martini's 2016 album "Je Dis Oui!"
¡Salud! Cin cin! Cheers!
Pink Martini is a band with a twist – blending cool jazz with fiery Latin rhythms and frankly orchestral maneuvers.
by Bryn Bailer
Pink Martini – part symphony orchestra, part jazz combo, part Latin rhythm section, and a whole lot of fun – is well-known for blending world music with political awareness. Founded in Portland, Oregon in 1994, the group features a rotating cast of musicians, singers and dancers that turn concerts into unpredictable pageants.
Pianist and bandleader Thomas Lauderdale spoke with AZPM about his inspirations.
Q: The alto saxophonist Paul Desmond once described his sound as "like a dry martini." What metaphor would describe what a Pink Martini sounds like?
A: Hmmm … It wouldn't be a drink of any kind. It's like sitting into a gigantic easy chair. Or the exuberant smell of rain on a hot pavement on a summer day. Or maybe an ice-cream social. An ice-cream social is good.
Q: Is there an energy generated by performing with a variety of musicians? For example, a guest singer our audience would know is NPR's Ari Shapiro.
A: We love having special guests, and I've always liked the variety show. I grew up with "The Muppet Show," and was horrified but fascinated by Lawrence Welk. Somebody actually recently described the band as "The Lawrence Welk Show on Acid" – which I take as a great compliment. I like the idea of things always shifting and moving, so it's not just one kind of music, one language, one singer, one sound.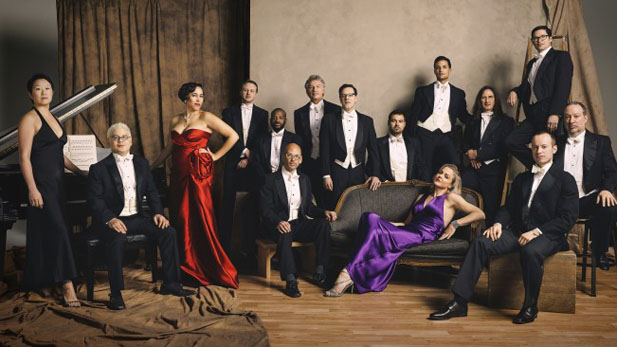 Thomas Lauderdale leads the eclectic rotating cast of musicians called Pink Martini.
Q: When the group started out, in Portland, you were working in local politics...
A: In 1994, I had just graduated from college, and I went back to Portland, Oregon ostensibly to go into politics. … There was this very nasty attempt to amend the Oregon Constitution to declare homosexuality illegal … and I was working on the campaign in opposition to this. I had just seen Pee-wee Herman's Christmas show (Pee-wee's Playhouse Christmas Special). It was 45 minutes of un-believable-ness. He had every guest star imaginable: Zsa Zsa Gabor, Oprah Winfrey, Whoopi Goldberg, Cher, k.d. lang, Grace Jones, Frankie Avalon, Annette Funicello, Magic Johnson & Little Richard.
At one point, we had a big community-wide concert, and I couldn't get hold of the surf band that I really wanted to open with, so I threw on a Betsey Johnson off-the-shoulder, skin-tight black velvet cocktail dress and formed Pink Martini.
I say this at the top of the show, as kind of a way of saying something political, without actually boxing people into corners. Then we go ahead and perform our set, which involves songs in up to 20 different languages, including Arabic, Farsi and Turkish.
And hopefully by the end of it, everybody in the room – from the most conservative person to the crazy liberal – is participating in a conga line around the concert hall.
Q: Why do you employ so many different languages?
A: For me, it's all about the melody, and words often get in the way. I realize that's the "way in," for most people, but if you're singing songs in different languages, you can forget about whatever is being said -- and really respond to how the music makes you feel.
Pink Martini performs in Tucson on Tuesday, August 29, 2017 at Centennial Hall.