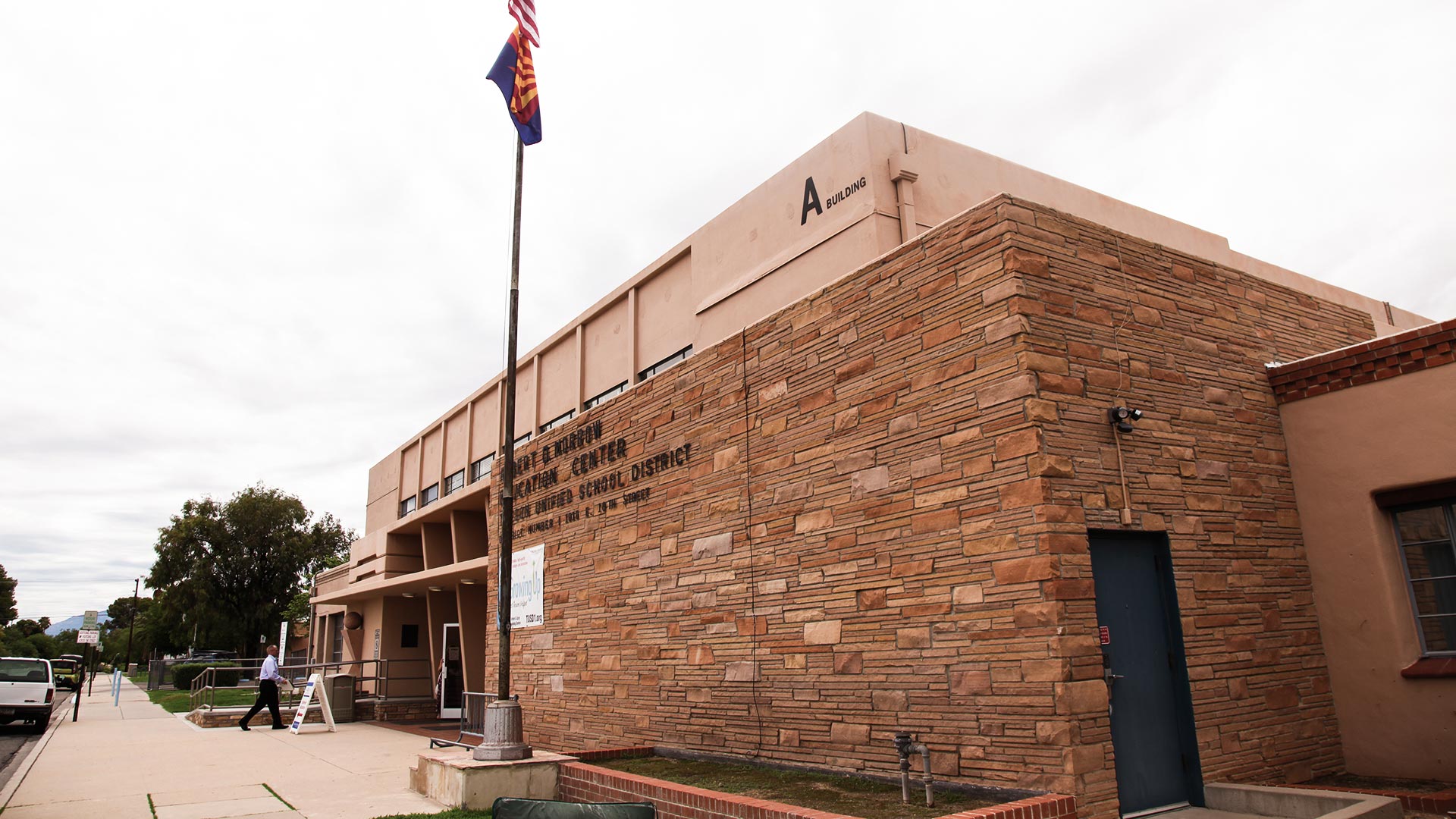 The Tucson Unified School District office, 1010 E. 10th St., Tucson, Arizona.
Nick O'Gara/AZPM
Tucson Unified School District employees, volunteers and city officials went into the community Friday morning to try to reach kids who have dropped out of school.
Kids who got a knock on the door during the Steps to Success Walk have some barrier standing in the way of their education, Interim Superintendent Gabriel Trujillo said, adding that the range of obstacles is wide — from substance abuse to relational problems at school. Some may be taking care of their families.
"We really do learn a lot when we travel out and speak to kids one on one, and that helps us understand what the kids will need as they come back into school," Trujillo said.
The program was first implemented in July 2014. It's an attempt to get kids back on the path to a diploma and counteract declining enrollment in the district.
"It's our opportunity to send them the message that we care, that we value them."
Reaching out is the first step, Trujillo said. Keeping the kids in school is often more difficult.
"The hard part is not going to their house, knocking on their door and bringing them back into the system. The hard part is having an alternative support plan when they get here."
Students may still be facing the same barriers that disconnected them in the first place, he says, or new ones.
"We have to recognize that when kids have been out of school for a long time. There kind of needs to be a re-entry plan when they come back to school."
The district said that prior to Friday it had reached out to more than 1,000 kids between seventh and 12th grade. About 540 of those enrolled in school after getting a knock on the door. So far, 93 have graduated.