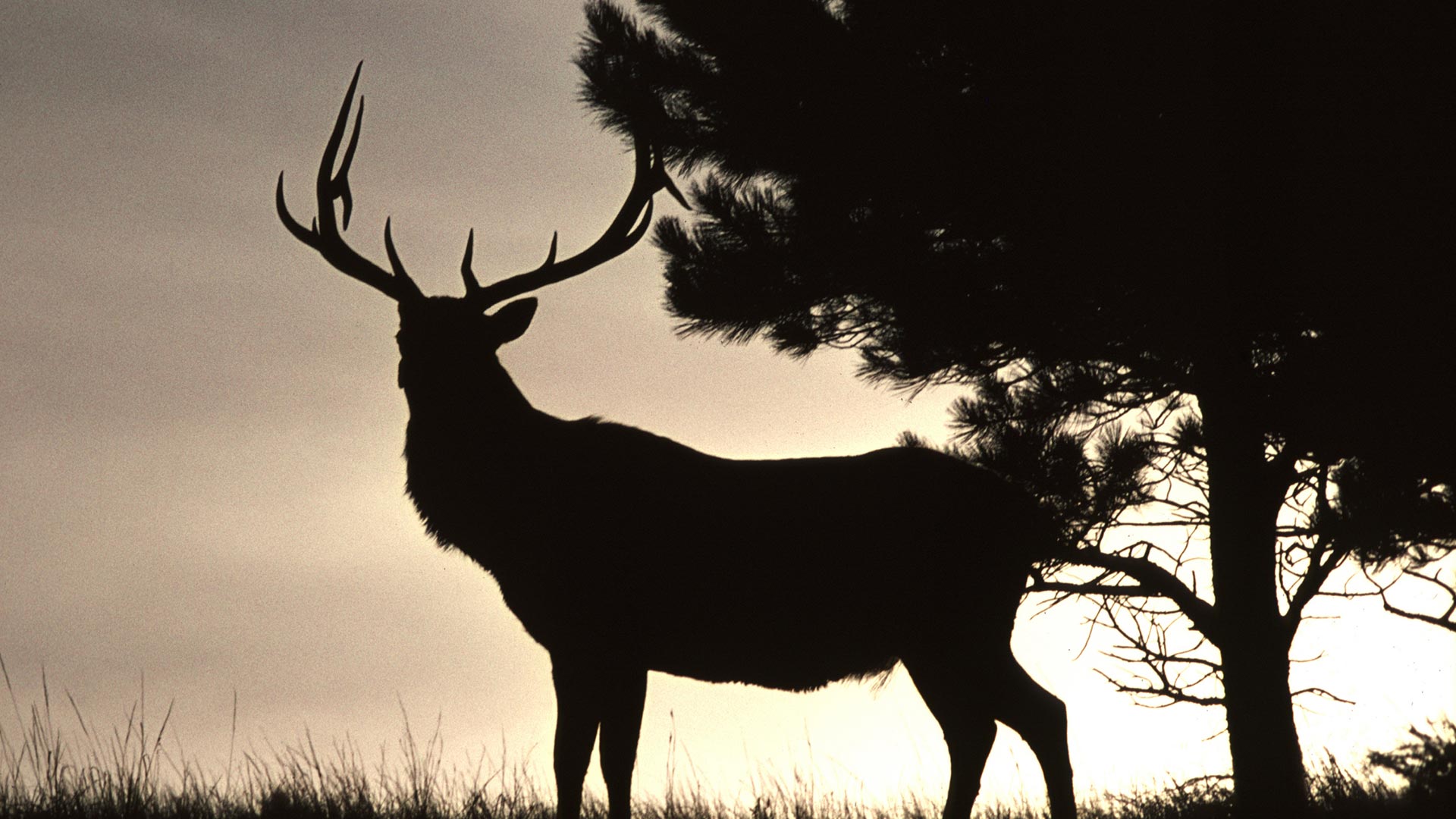 The silhouette of a bull elk at sunset.
National Parks Service
PHOENIX — Early next year, several dozen Arizona elk will start a new life in Appalachian West Virginia, where wildlife officials hope the creatures will rebuild a historical elk population.
Officials from the Arizona Game and Fish Department will use a helicopter and net to capture 60 elk sometime in January or February. The creatures will then be tested, quarantined and eventually shipped more than 2,000 miles to West Virginia for an ongoing elk restoration project.
"West Virginia did historically have elk. They were extirpated from that area about 150 years ago, and so to be able to restore them back to their native area, it's one of the greatest rewards for what we do," said Josh Avey, the terrestrial wildlife chief for Arizona Game and Fish.
Avey said Arizona's elk population was once destroyed, too, before elk from Yellowstone were brought in almost a century ago. Now, about 35,000 roam the state.