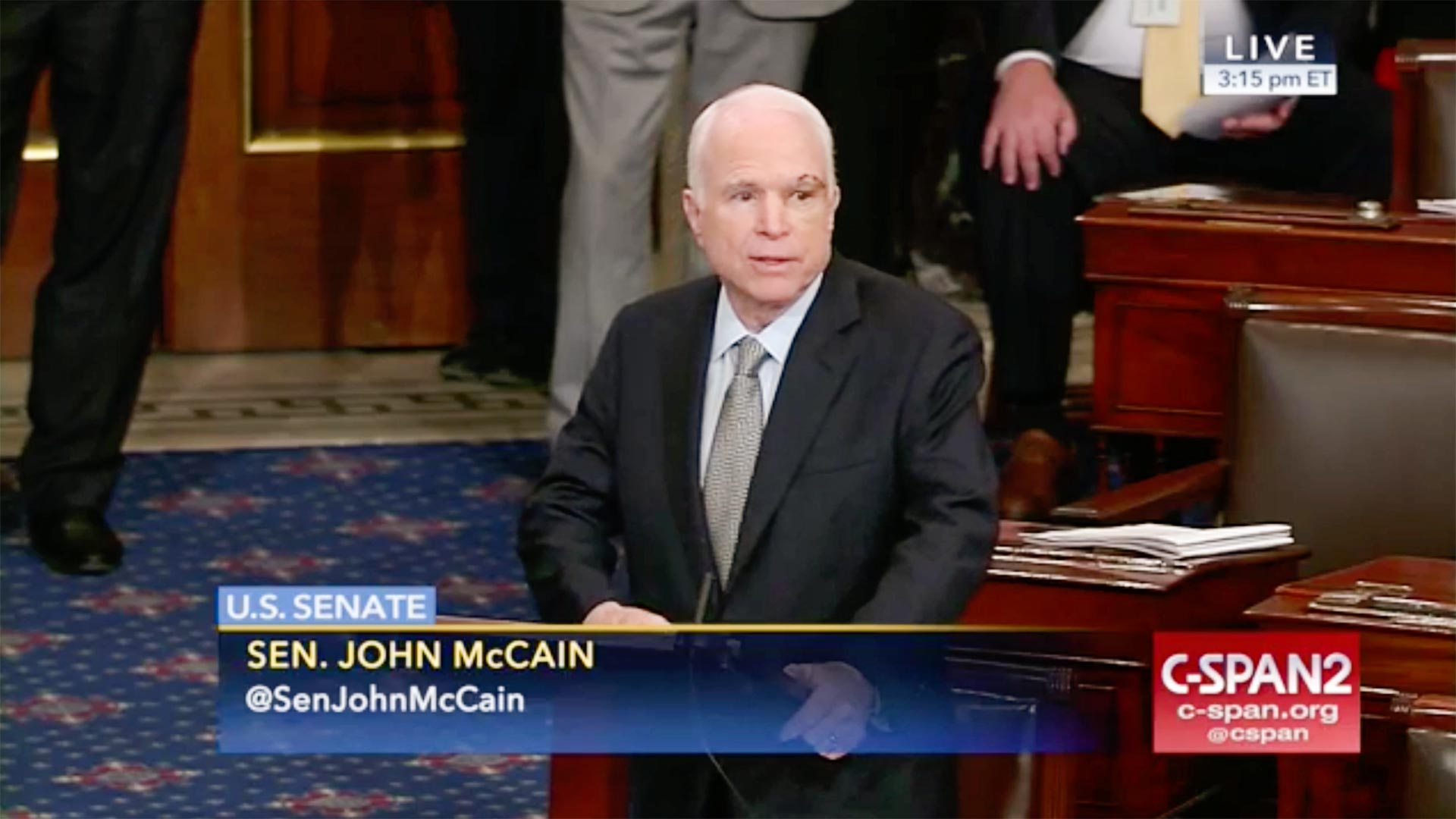 U.S. Senator John McCain of Arizona speaks on the floor of the Senate following a vote to move forward with debate on a health care reform measure. (PHOTO: C-Span)
Sen. John McCain returned to the Capitol today to cast a "yes" vote to proceed with the health care debate. He also delivered a message to the Senate.
"Stop listening to the bombastic loudmouths on the radio, and television, and the internet. To hell with them."
McCain delivered a nearly 15-minute speech on the floor of the Senate following the vote. The political theme of the speech was a call for bipartisan work.
He said the Senate is often referred to "as the world's most deliberative body. I'm not sure we can claim that distinction with a straight face today."
McCain used his speech to call for a return to what he calls regular order which includes committee hearings for the health care bill and contributions from Republicans and Democrats.
"Let's see if we can pass something that is imperfect, full of compromises and not very pleasing to implacable partisans on either side. But that might provide workable solutions to problems Americans are struggling with today," McCain said.
There was also a second message.
"I have every intention of returning here and giving many of you cause to regret all the nice things you said about me, and I hope to impress on you again that it is an honor to serve the American people in your company."
McCain said he will stay in Washington for a few days to usher a defense-spending bill through. Then he will return to Arizona for medical treatment.
The senior senator was diagnosed with an aggressive form of brain cancer last week.