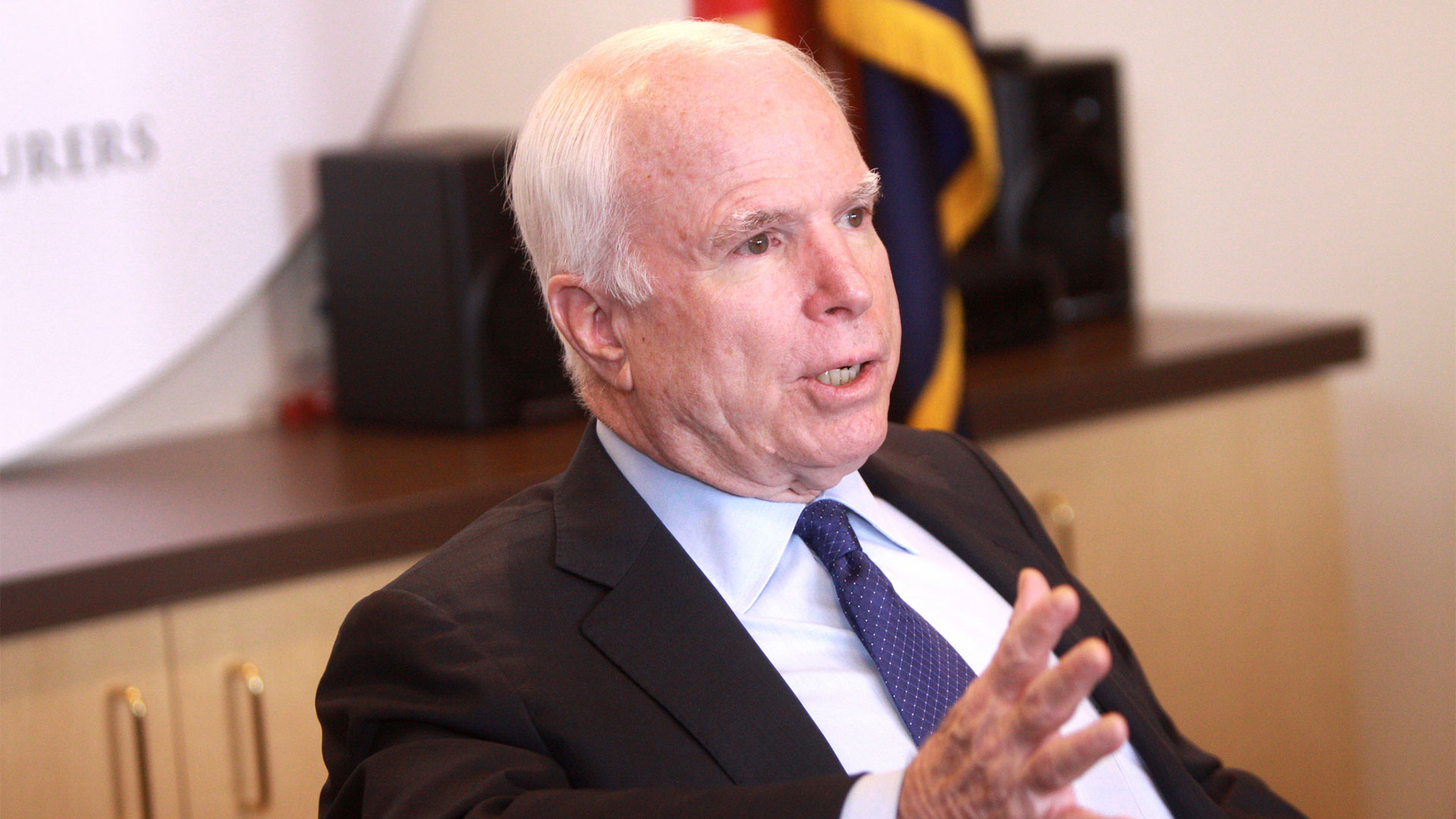 Sen. John McCain speaking at a business roundtable hosted by the Arizona Chamber of Commerce & Industry in Phoenix, Arizona, in 2013.
Gage Skidmore
U.S. Sen. John McCain was admitted to the Mayo Clinic in Phoenix on Sunday for surgery to deal with an intestinal infection, according to his office.
A statement from McCain's office said the infection was related to diverticulitis, and the senator is in "stable condition."
Diverticulitis is an inflammation or infection of small pouches, or diverticula, in the intestines, according to the Mayo Clinic.
McCain last summer announced he had an aggressive form of brain cancer. He has been home in Cornville, Arizona, recovering from the side effects of his treatment since December.
In a Twitter statement, daughter Meghan McCain said, "Thank you to the doctors at Mayo Clinic in Phoenix and to everyone praying for him."
His doctors will not be giving any interviews about his condition, the senator's office said.