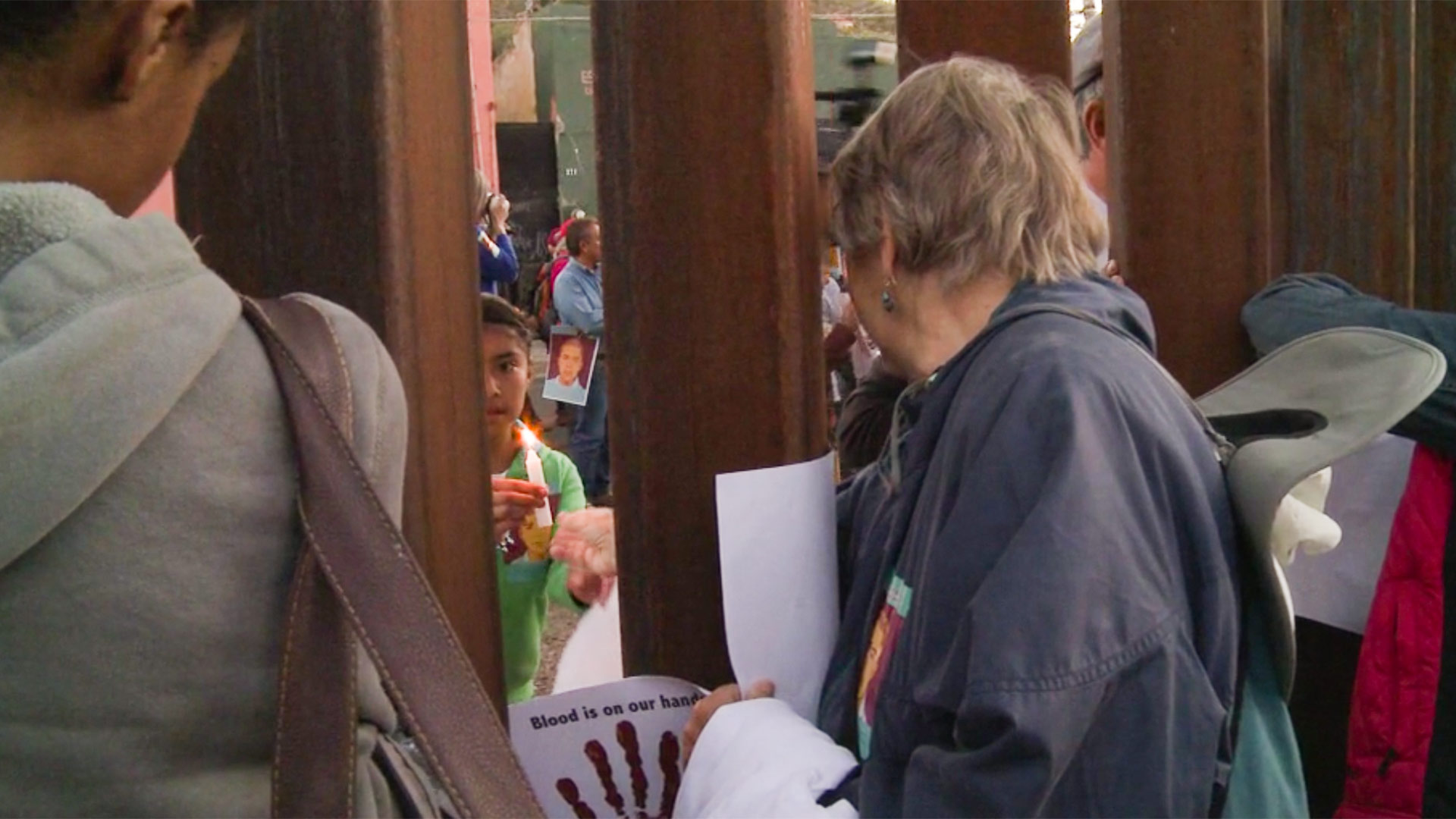 A woman passes a candle from Nogales, Arizona, through the border fence to a child at an April 2013 protest over the death of Jose Antonio Elena Rodriguez.
AZPM Staff
A federal judge has set a date for early October for the jury trial of a former Border Patrol agent accused of shooting a boy across the border in Mexico.
Lawyers for indicted Border Patrol Agent Lonnie Swartz have tried arguing that the U.S. government had no jurisdiction to prosecute the case because the teenage victim was in Mexico when he was shot and killed.
Prosecutors have argued that Swartz fired from what's known as the Roosevelt Reservation, a federal strip of land at which the border begins.
On a night in October 2012, Jose Antonio Elena Rodriguez was walking along the border road in Nogales, Mexico. Border Patrol agents, including Swartz, had been attacked by rocks at the border.
The following exchange comes from a call fielded by Mexican police that frantic night.
Mexican emergency dispatcher: Buenas noches
Border Patrol agent: Buenas noches, habla Border Patrol. Look I'm calling to report that there's been shots fired along the international line in the Whiskey Number Three and it appears there is one injured on the Mexican side.
Another call was made that night, this one from a man asking Mexican police to respond urgently and saying that the Border Patrol was firing into Mexico.
Man to Mexican emergency dispatcher: They're shooting with a firearm. It seems to be a border agent ... urgent, urgent.
The boy was hit at least seven times.
Swartz told a responding agent, "I shot and there's someone dead in Mexico."