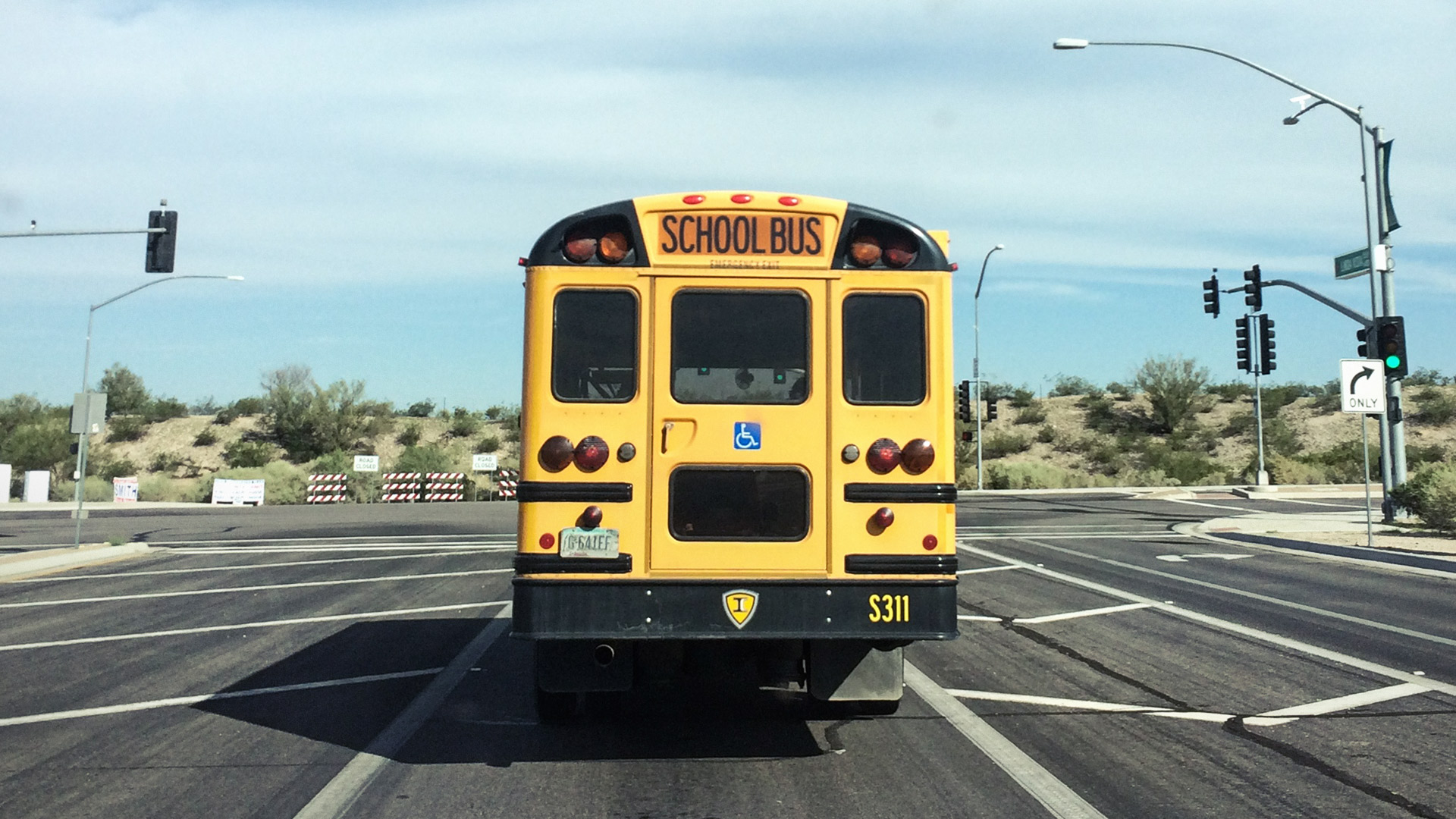 A school bus stops at an intersection on Tucson's northwest side.
Colleen Greer/AZPM
The Arizona School Boards Association on Monday filed suit against the state, claiming the governor and Legislature have withheld money schools are owed for building maintenance.
The amount withheld is to the tune of $2 billion, the Associated Press reported.
The lawsuit, filed in Maricopa County Superior Court, claims the state began withholding the money in 2009 as a cost-saving measure during the Great Recession. Attorneys for the plaintiffs said the money was never restored.
"We've got school districts in Arizona with buildings and facilities that failed to meet the minimum standards set by the state," said Tim Hogan with the Arizona Center for Law in the Public Interest, which is representing the plaintiffs. " We've also got a school district going to the voters to approve bond issuances to pay for these problems when in fact the state should be paying for them."
The Tucson Unified School District is contemplating asking voters this fall to approve borrowing for hundreds of millions of dollars in maintenance.
Hogan said a similar lawsuit was filed in the early 1990s and the plaintiffs won. At that time, he said, the Arizona Supreme Court ruled local districts should not pay for maintenance because each district has a different property tax base. That leaves the responsibility with the state.
The lawsuit does not seek a specific dollar amount.