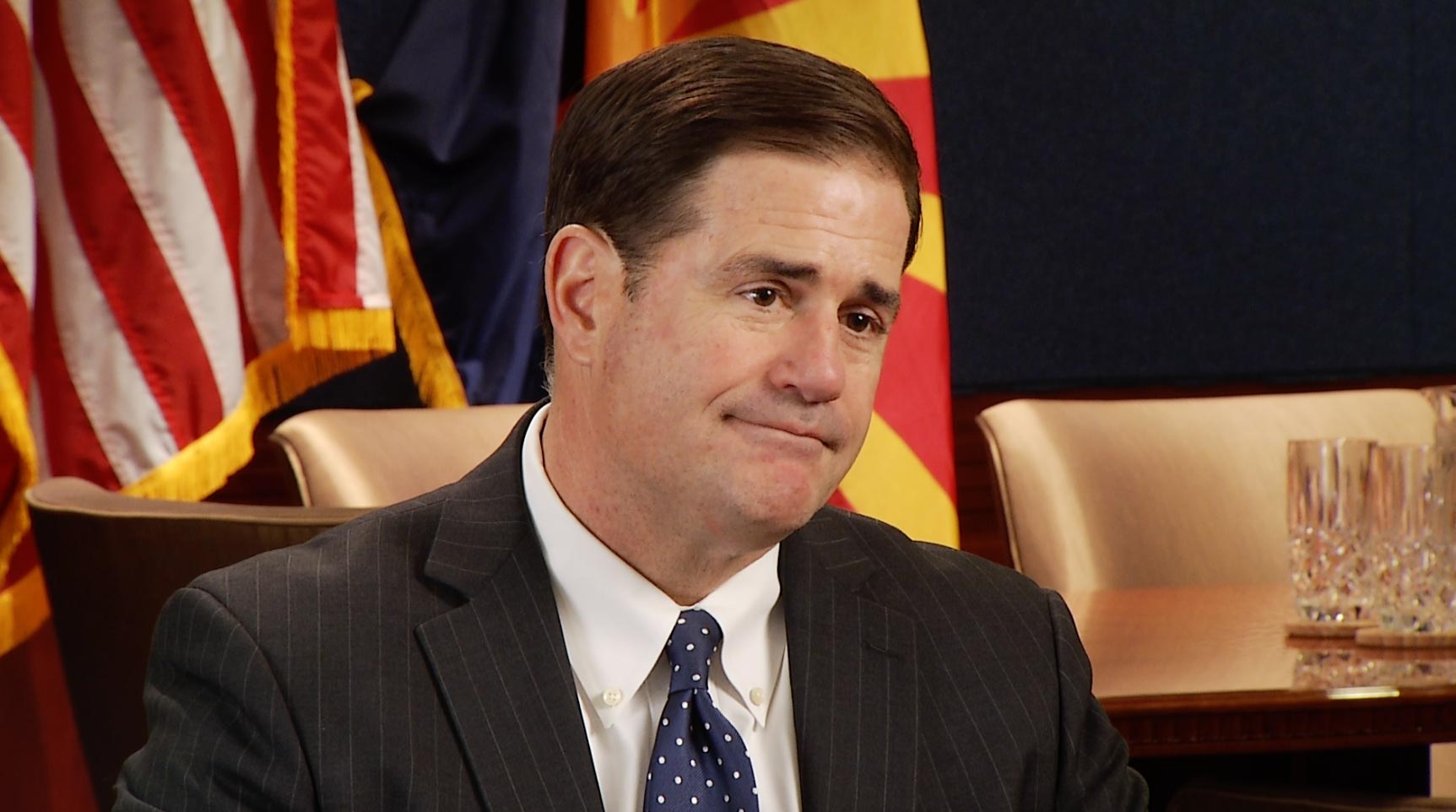 Arizona Gov. Doug Ducey in a May 10, 2017 interview.
AZPM
Gov. Doug Ducey's supporters call him "the education governor." On the closing day of the 2017 legislative session, Ducey was all smiles over the education funding in the budget.

He called the spending plan "a real winner for K-12 education."
"We've got nearly 170 million additional dollars for K-12 education over and above inflation, $63 million committed directly to teachers," said Ducey. "This is all on top of Prop. 123, which is $3.5 billion dollars guaranteed over the next 10 years, and we've been able to all this additional investing and spending without raising taxes."
Critics said Ducey and legislative Republicans were making small gestures for education but not fixing the problems. They pointed to the governor's proposal to give teachers a 2 percent raise over four years. The Legislature found enough money to give the raise over two years.
At the end of the session, Ducey said Arizona teachers need praise and rewards.
"We have some great teachers in our state, and I want to give our teachers an incredible amount of credit. We want to get them even more money," the governor said.

Arizona, like many other states, is facing a teacher shortage. The Legislature passed bills allowing for student-loan debt forgiveness for teachers who go through the state's three public universities and then teach in Arizona.
"People don't go into teaching for the money but they work incredibly hard," said the governor. "They deserve to be rewarded and if we can take that debt, or some of that debt, away from the tuition perspective perhaps we can attract even more good people to come into that profession."
Ducey also proposed, and the Legislature passed, a change to teacher certification allowing people with professional experience to teach.
Critics called that a bad idea. They said teachers who don't come from a college of education have no training in things like classroom management or constructing a lesson plan.
Gov. Ducey is in the third year of his term, and he hints that attention to education will remain high on the agenda