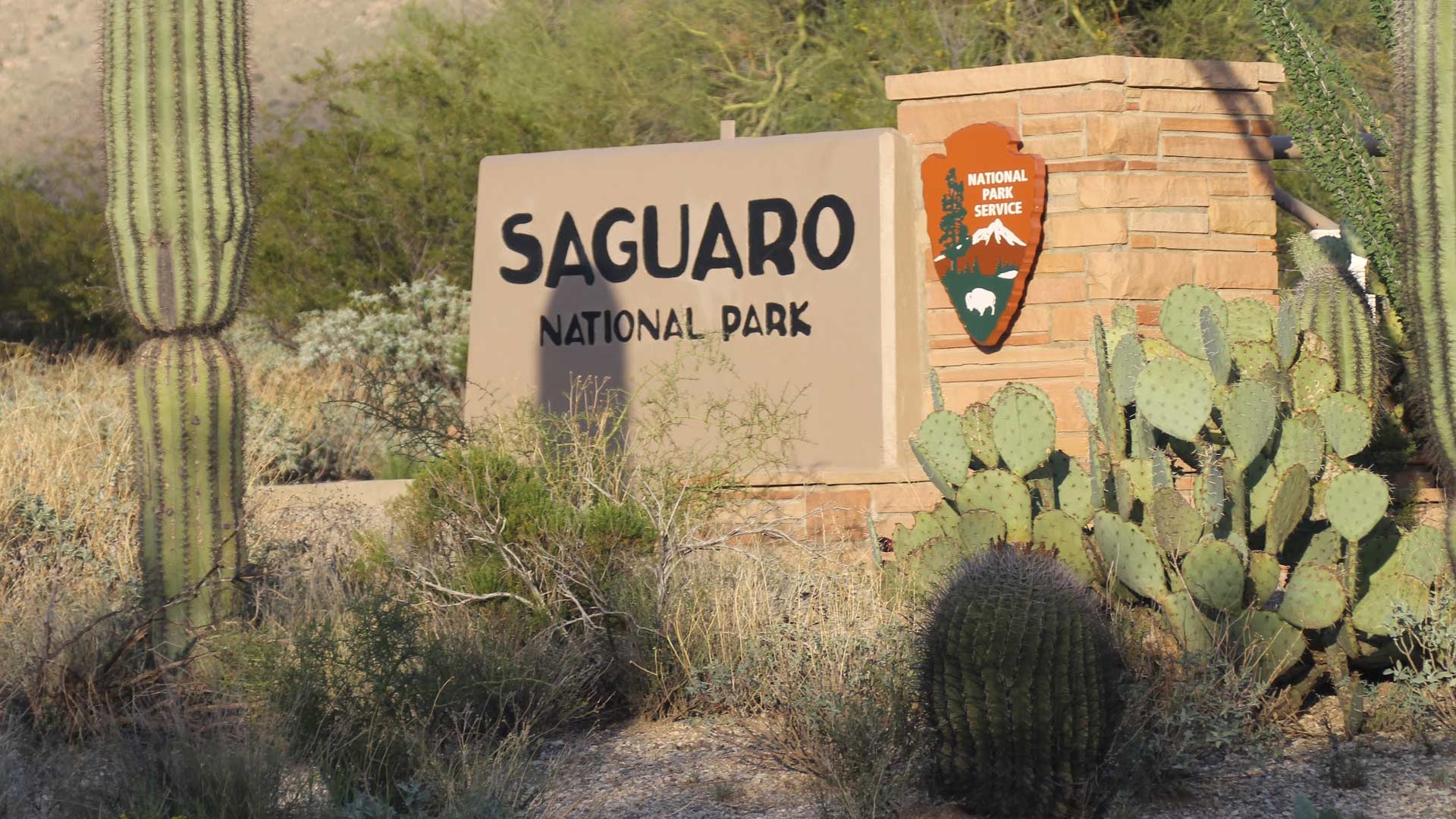 The entrance to Saguaro National Park east.
AZPM Staff
The country's national parks drew record 331 million visitors last year, pumping almost $35 billion into the economy, and Arizona's parks followed that trend, according to new data from the U.S. Department of the Interior.
Visits to Saguaro National Park, which straddles Tucson, were up 9 percent last year from 2015.
Spokeswoman Andy Fisher said the park is not only attracting visitors from afar.
"We here at Saguaro National Park have really been focusing on making sure that everyone in the Tucson community feels welcome in their backyard national park," she said. "And we really like being part of such a vibrant community."
More visitors to the "backyard national park" means more people opening their wallets in gift shops, for tours, and in restaurants.
Visitor spending at the park reached almost $53 million, up 11 percent last year.
Jeffrey Olson, a spokesman with the National Park Service, said the Trump administration is very aware of the economic impact that parks have.
"One of the first three things that the secretary of the interior said when he came on the job was that he was going to invest in national parks," said Olson.
However, if Congress passes a budget that is similar to the one President Trump has proposed, Secretary of the Interior Ryan Zinke's department, which includes the Park Service, would see its funding cut by 12 percent.
Saguaro National Park's Andy Fisher says now is a good time to visit the parks - admission will be free this weekend.
See the Park Service's economic impact report.