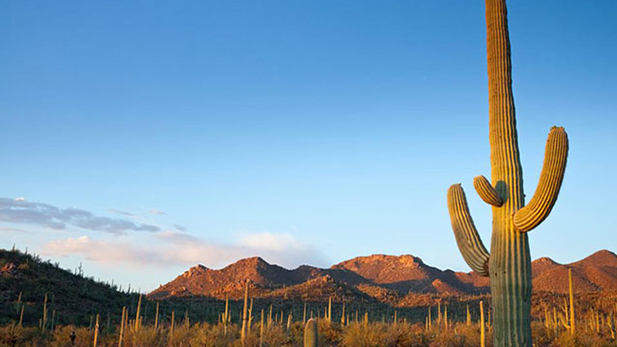 Saguaro National Park, Tucson Mountain Division

Courtesy of U.S. National Park Service
The U.S. Department of the Interior is giving Saguaro National Park a $107,000 grant to build a new education center.
The grant is locally matched by the Western National Parks Association, the Friends of Saguaro National Park and G. Arthur Jansson.
The park's current classroom only holds 20-30 people, which officials say is not enough space. When a school bus full of children arrives, the space is standing room only.
The new facility will be outdoors and hold at least 60 people.
"It is so beautiful here 10 months out of the year. Why not be able to sit outside and look at our mountains?" said Andy Fisher with Saguaro National Park.
The park's new facility is now in the design phase.
"We know it is going to be a hardened patio. We know there will be accessibility requirements built into it so that everybody is welcome out here," Fisher said.
The park is hoping to finish the design process this fall.