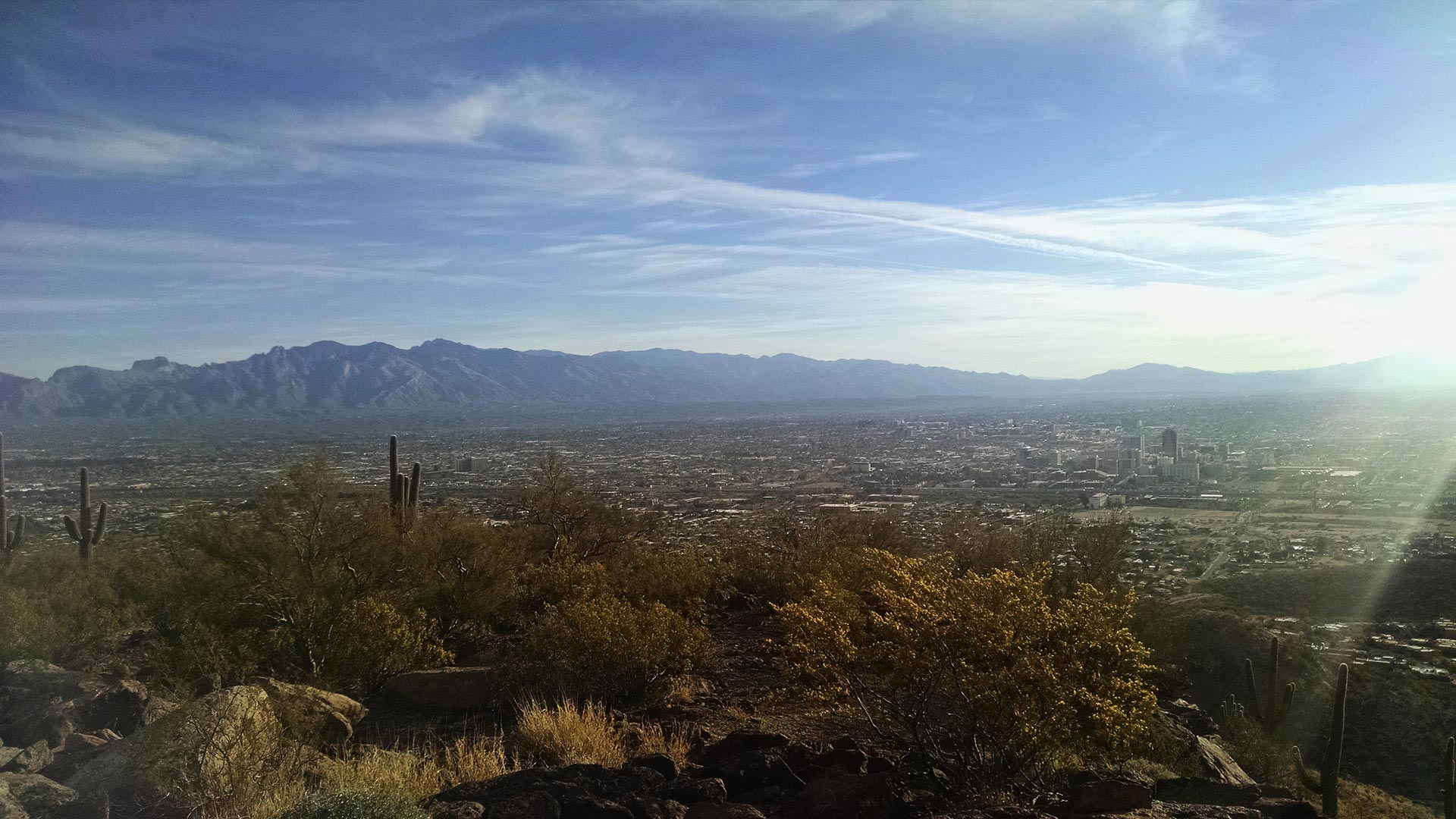 A view of Tucson from Tumamoc Hill.
Nick O'Gara/AZPM
Census estimates for 2016 show 1,016,206 people now call the Tucson metropolitan area home.
An addition of 8,001 residents marks the largest yearly growth since 2009, when many of the area's newer residents moved here.
A total of 4,900 people relocated to Tucson, and 2,250 of those came from outside the US.
Natural population increase, or births minus deaths, grew the area's population by nearly 2,000 people.
The census estimates do not account for the remaining number of the the total new residents.
While the area's largest metro area continues to grow, smaller communities continue to shrink. Santa Cruz County's population decreased by 152 people in 2016. Cochise County lost 625 residents.