Listen to the harmonious music made by twin sisters Andrea and Juliet Wilhelmi.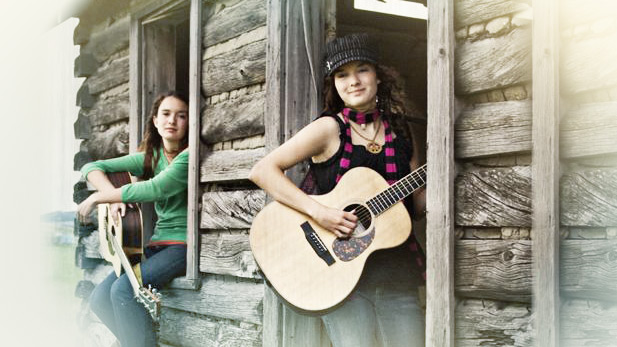 Sisters Andrea and Juliet Wilhelmi (aka Mirror Image)
Talking to the Wilhelmi girls is an interesting experience. They are both extremely well-spoken and articulate about the subjects that interest them - like art and music - and their conversation is fast-paced, punctuated by lots of giggling and in-jokes. They often finish each other's sentences, or jump in to clarify what they think the other was trying to say.
Coming from a small town in Montana, Juliet and Andrea receive such support from their parents that the entire family re-located to Tucson four years ago, giving them the chance to attend St. Gregory's College Preparatory School. Now, that choice has paid off, as both girls head to Minnesota this month to attend Macalester College - and they are taking their blossoming musical career with them.
Mirror Image first appeared on Arizona Spotlight in 2008, when their song "Miserable Thing" was chosen as a winner in the John Lennon International Songwriting Contest, a competition juried by musicians such as Al Jarreau and Bob Weir of the Grateful Dead. This led them to shoot a pair of videos with the Lennon Bus team, including the one below for their song Romeo:
Here is an additional track from their session here at KUAZ. Click below to hear Sometimes I Sigh, which features Juliet on lead vocals and Andrea on electric guitar.
Music for the Spotlight Sessions series is recorded, produced, and mixed by Jim Blackwood in the Arizona Public Media Radio Studios. Production assistance from Matt Felix.