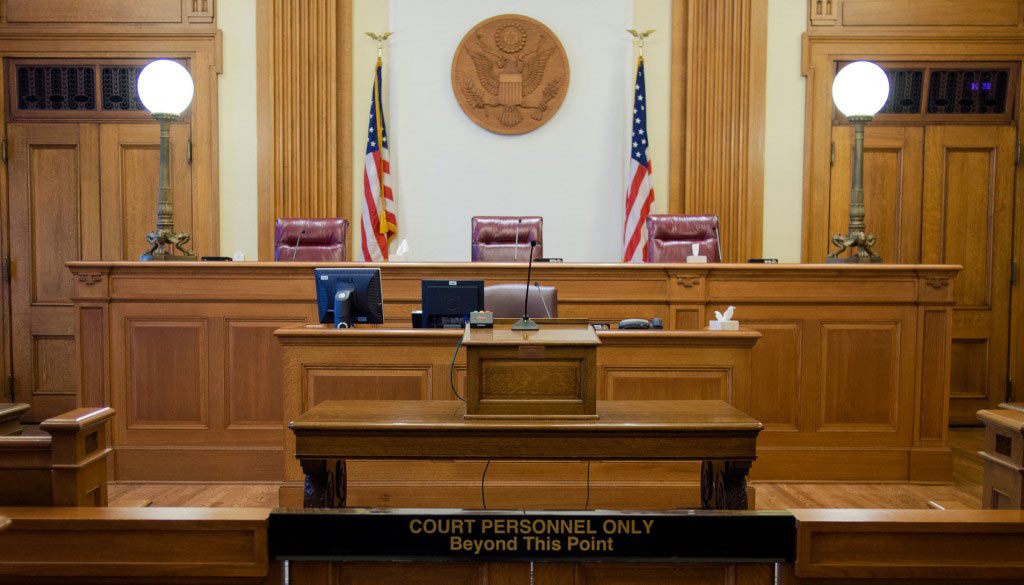 The bench in a courtroom.
American Immigration Council
Federal immigration judges across the country, already facing a big backlog of cases, likely will see more pile up as the Trump administration pushes arrests and deportations.
The immigration court system was drowning in cases even before Trump's actions to deport people who are in the country illegally. On inauguration day, for example, federal immigration courts in Arizona were backlogged with 10,000 cases.
Nationally, immigration judges have more than 500,000 cases backed up.
"We are at a complete standstill where it seems that we are doing less," said immigration Judge Dana Marks of San Francisco. She represents the nation's immigration judges through their union.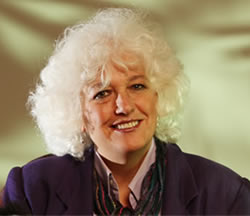 Judge Dana Marks, President National Assoc. of Immigration Judges (PHOTO: National Association of Federal Immigration Judges)
At a recent seminar for journalists, Marks warned that the immigration courts are in trouble, saying judges lack staff to catch up, and most do not even have clerks to help with research.
"I'm doing less because there are more cases on my docket," she said. "So I'm doing more things that don't lead to a completion. I'm not working any less. It's because I have to do all the preliminary things on an extra thousand cases."
Marks has served on the immigration court for 30 years and said almost no new resources are going to the court system.