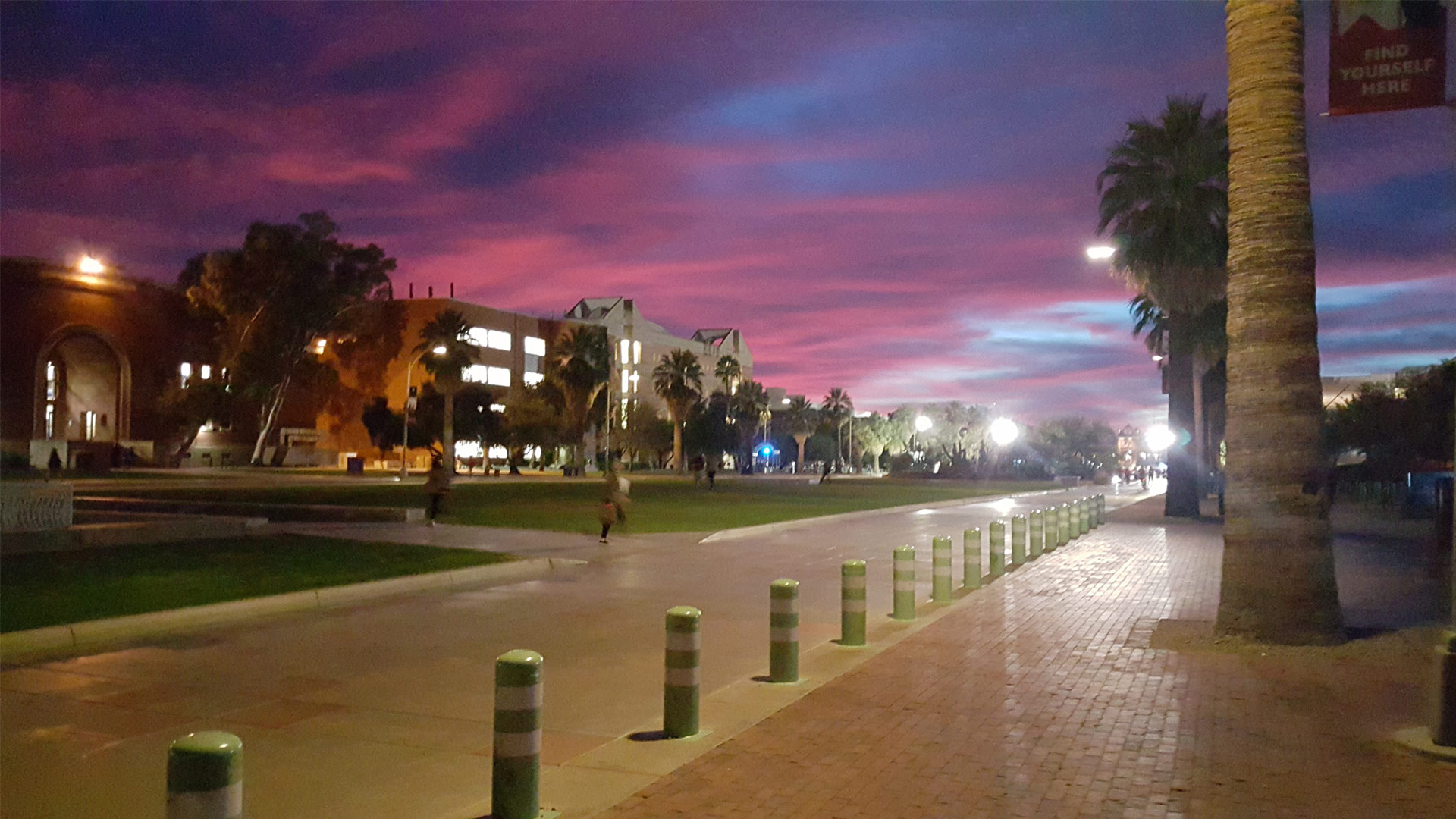 A sunset above the University of Arizona.
The University of Arizona's largest ever fundraising campaign came to a close at the end of last year, raising almost $1.6 billion, officials have announced.
UA Foundation President John-Paul Roczniak said in November his organization reached the $1.5 billion goal two years ahead of schedule, and efforts continued through the end of 2016.
The fundraiser had a number of multi-million dollar highlights, including a $50 million gift from the Agnese Haury Foundation and two donations of $20 million each to the music school and the mirror lab.
More than 100,000 people from all 50 states and 55 countries donated money, which will be used in many areas, from scholarships to new buildings.
The campaign counted all money raised for the university in the six years allotted for it, and officials estimated last year they were bringing in more than 30 percent than in non-campaign fundraising.