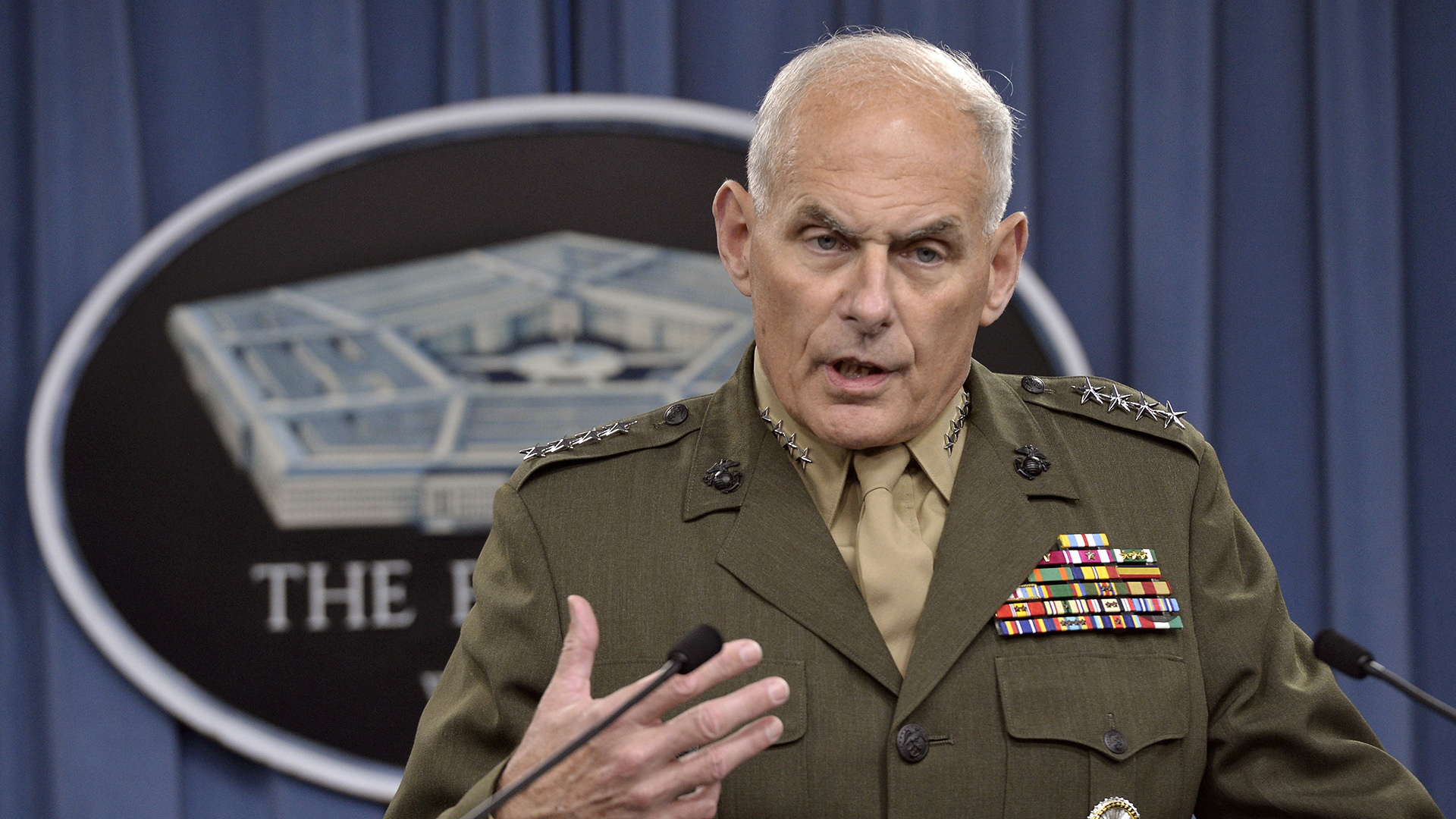 Then-Marine Corps Gen. John F. Kelly in March 2014 discussing developments in his command's efforts to stem the flow of drugs from South and Central America.
Defense.gov via Wikimedia Commons
United States Homeland Security Secretary John Kelly has said he will visit the U.S.-Mexican border in Southern Arizona by the end of this week.
Kelly told a U.S. House committee Tuesday morning he will be in the Tucson Sector.
Secretary Kelly also told the House Homeland Security Committee work on expanding the border wall will begin soon.
"It depends actually on funding and all the rest of it, but I would like to see that we would be well underway within two years," Kelly said.
The secretary said that when he's in Arizona he will ask Border Patrol agents and law enforcement officials where they think wall construction should begin.