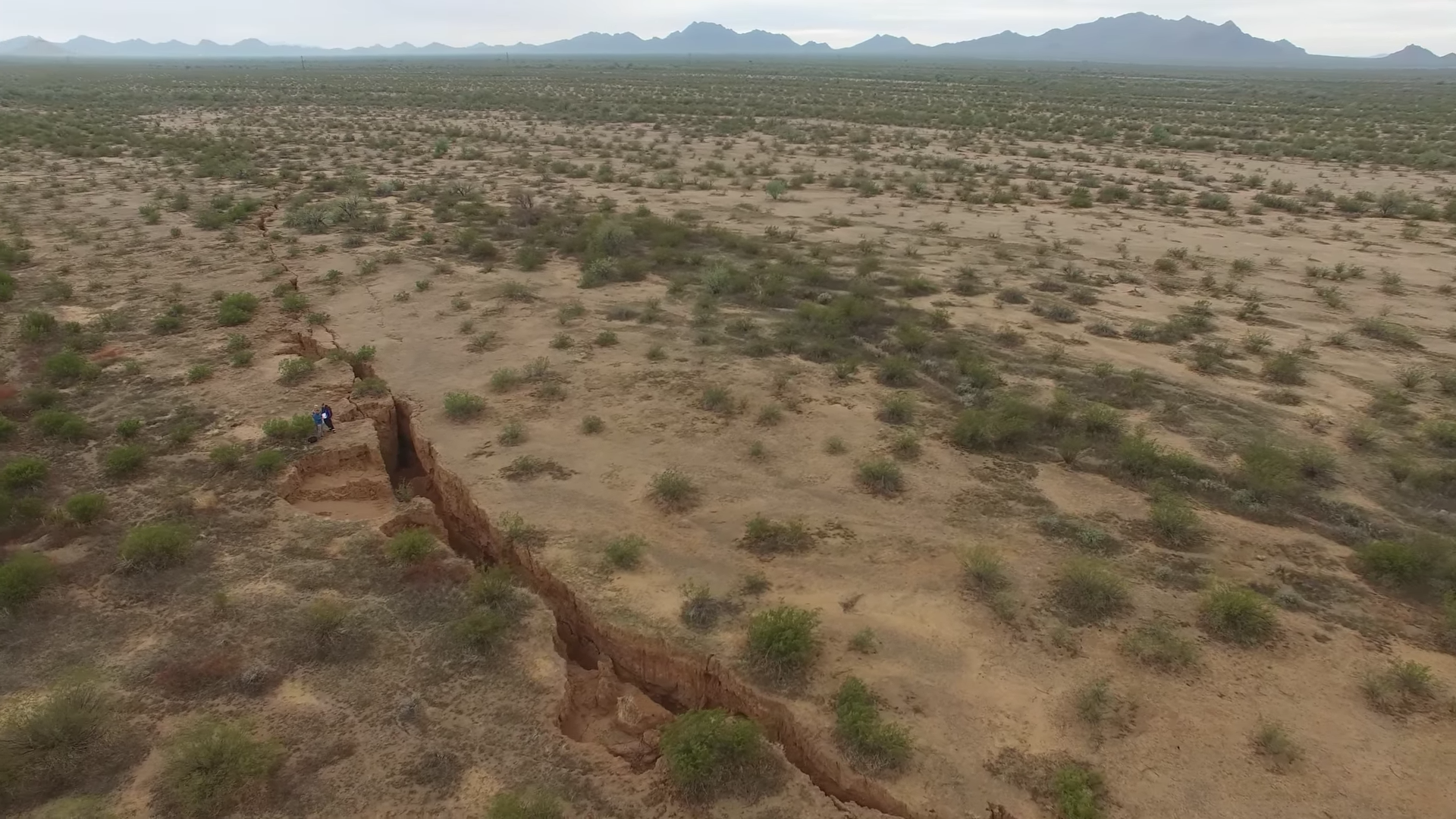 Image of a large fissure discovered 45 miles north of Tucson, published Jan. 23, 2017.
Courtesy of Arizona Geological Survey
A large fissure has been discovered about 45 miles northwest of downtown Tucson on state trust land, the Arizona Geological Survey said.
The fissure is almost two miles long and about 30 feet deep in some spots, said agency's Joe Cook, who discovered the crack.
"It is really deep, sharp sides, vertical walls," said Cook. "It's got sharp cracks all along it, kind of collapsing wall material."
Fissures are big cracks in the earth that appear when groundwater is over-pumped.
Cook said this particular one is pretty remote, but people should avoid getting close to fissures.
"Because if you fall in, your cellphone's probably not going to work because it's not going to have a good view of the sky," he said. "It's going to be something that's difficult to get out of, so it's definitely not something that you should play around in. If you fell in and the sides collapsed around you, you could just be buried."
Cook monitors about 170 miles of known fissures around Central and Southern Arizona.