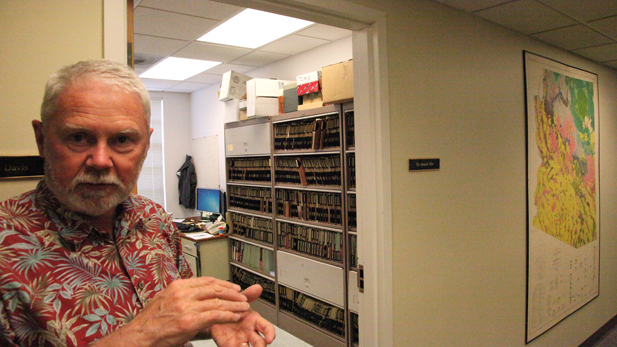 State Geologist Lee Allison at the former Arizona Geological Survey office.

Mark Duggan
The formerly independent Arizona Geological Survey becomes part of the University of Arizona Friday.
Gov. Doug Ducey signed a bill in May to fold the survey into the UA, without allocating money for its operation.
The university is funding the survey this year for $941,000, the same amount it received from the state last year.
Those funds are guaranteed for one year. The move will also have an impact on the survey's grants and other funding from outside sources.
Its Phoenix office has closed.
Head count in Tucson is down from earlier this year. The organization's remaining staff packed boxes and moved from their offices on West Congress Street downtown into their new smaller home in the UA's Arid Lands building.
The Geological Survey monitors earthquakes, other geographical hazards and mineral resources. It traces its roots to 1883.