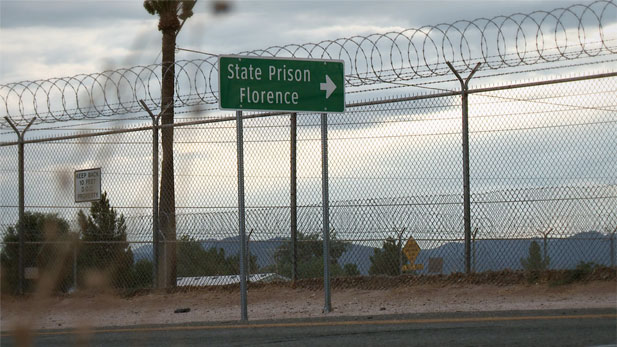 AZPM Staff
A live storytelling event Saturday will give members of the community a rare chance to hear from people who have spent time behind bars - and others who are still imprisoned.
The show is called "Entre Sueños," or between dreams. It will feature three stories by women who are currently behind bars, all of whom were sentenced to life in prison when they were minors.
"I think that, particularly with children that are sentenced as adults, that idea of dreaming is radical," said Grace Gámez, program associate with American Friends Service Committee, which is organizing the event.
Another three people who were formerly incarcerated will tell their stories of re-entry into the world outside of prison.
"One of the purposes is to humanize this population, which is frequently demonized," Gámez said. "Not just through the process of criminalization, but the way that we treat folks when they're returning from prison. Folks serve lifetime sentences, really."
"Entre Sueños" starts at 6.30 p.m. at the YWCA. Suggested donation is $5.