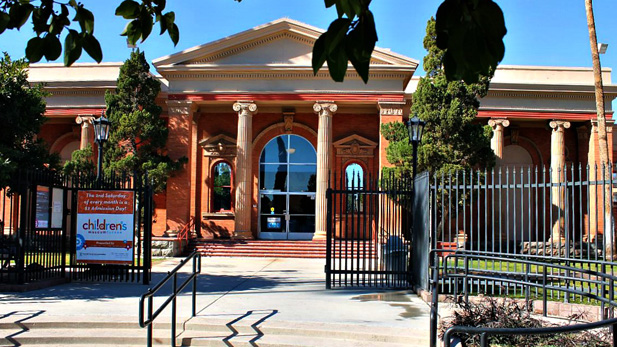 Outside the Children's Museum Tucson

Gillian Drummond
The Children's Museum of Tucson will celebrate its 30th anniversary Saturday with ice cream, music, and reduced admission.
The price to get in will drop to $3.
Musical guest Mr. Nature's Music Garden will perform from 10:30 a.m. to 1:30 p.m. Children will have a chance to play along in the instrument petting zoo.
There will also be free ice cream, while supplies last, starting at 2 p.m.
"Children's Museum of Tucson was started as the Southwest Children's Discovery Center back in 1986," the museum's Teresa Truelsen said. "The idea, which has stayed with the museum for all 30 years, is that kids need a place where they can touch and interact with museum exhibits. It gives them an opportunity to learn and makes the experience a lot more fun for them."
The museum is at 200 S. 6th Ave., and is open from 10 a.m. to 5 p.m Saturday.