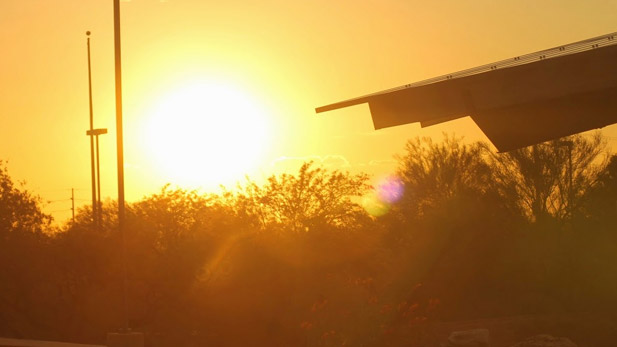 AZPM Staff
If forecasts hold true, Tucsonans will witness the hottest day the area has seen in more than 20 years Sunday, with a predicted high of 114 degrees.
The area has not had a day that hot since July 28, 1995. If it hits 114, it would tie for the fifth hottest day on record. This is the time of year for it.
"When you look back at the warmest temperature records in the Tucson area, they all occur in the mid-to-late June time frame," National Weather Service Meteorologist Mike Cantin said. "So it's not atypical for us to get this heat, but it is the warmest we've seen in quite a long time."
Tucson's all-time high of 117 was recorded June 26, 1990.
The heat will last well into next week. An excessive heat warning will go into effect for Southern Arizona at noon Sunday and last until 8 p.m. Wednesday. Forecasts call for daily highs of 110 or warmer through Thursday.
Weather predictions for early next week do not meet the normal requirements for an excessive heat warning, but meteorologists are taking a careful approach.
"We just kind of erred on the cautionary state," Cantin said. "With that many days in a row of heat this warm, it's going to be really dangerous out there."
A heat warning is normally issued if temperatures are expected to exceed 105 degrees for more than five hours or if the heat index is greater than 115.
Official temperature readings are taken in the shade and more than six feet off the ground, preventing intense sun or radiant heat from registering. The temperature is hotter when in direct sunlight or on pavement.