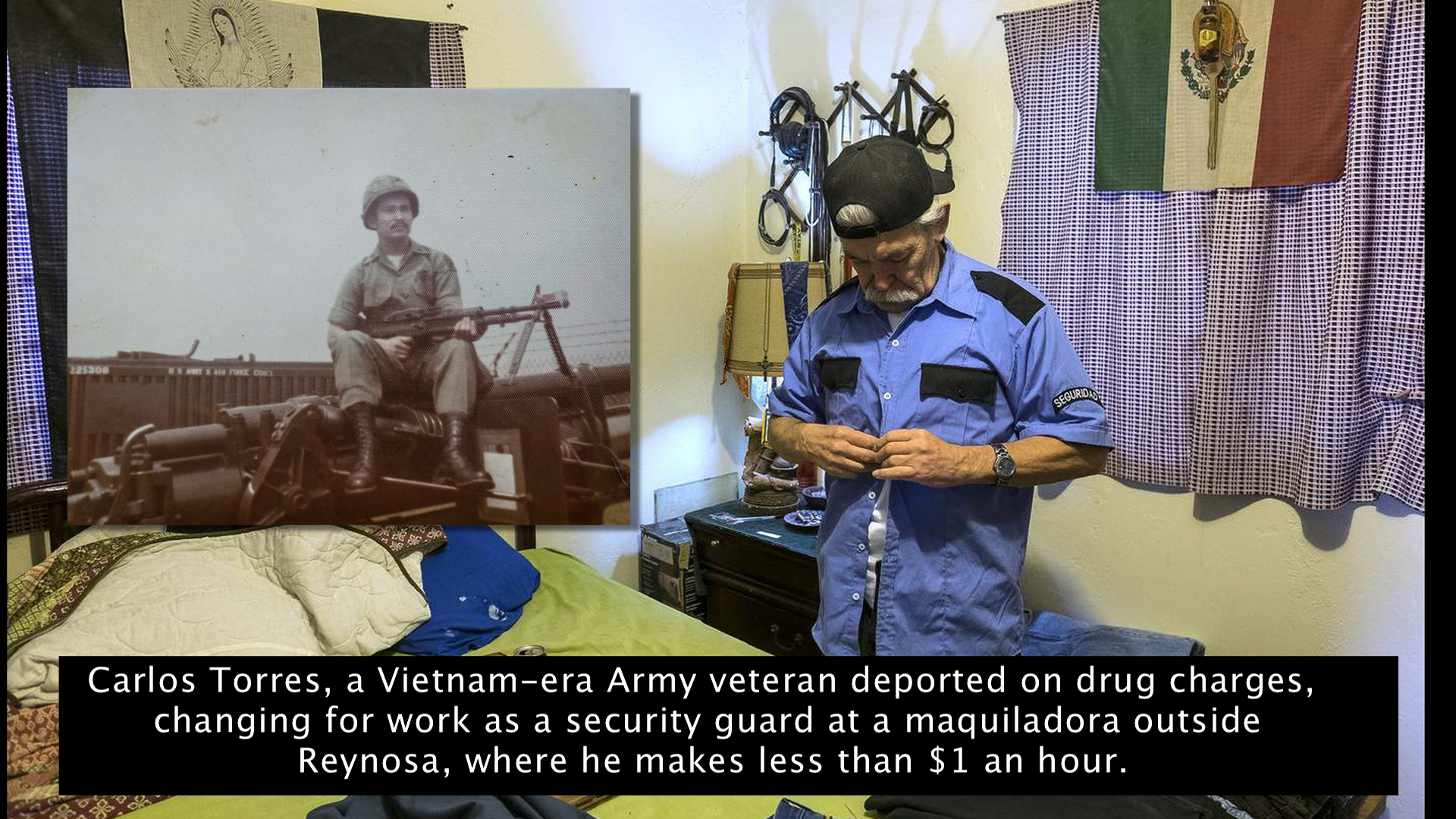 Rodolfo Gonzalez, Austin American-Statesman
A bill to help immigrant U.S. military veterans banished from the country for committing crimes is awaiting committee assignment in Congress.
U.S. Rep. Ruben Gallego, D-Ariz., introduced the legislation two months ago to help deported veterans return to the United States.
People in the country legally but not yet citizens can enlist in the military. When honorably discharged, they earn a pathway to citizenship.
But, in the years it takes for them to become citizens, if they commit almost any crime and are convicted, they can be deported and forever banned from the U.S. Most are deported to Mexico, although many consider themselves Americans.
Reporter Jeremy Schwartz and photographer Rodolfo Gonzales from the Austin American Statesman who are documenting the stories of deported vets said that almost all of the veterans they talked with, now living in Mexico grew up in the United States.
These men had been in the U.S., Schwartz says, since they were small children and many since birth.
Most of the crimes committed by deported military veterans involved drugs and alcohol.
Gallego, himself a veteran, said post traumatic disorder plays a major role in why these vets became substance abusers and were convicted of either having or selling drugs. Some were also convicted of DUI.

While there are no official statistics on the number of deported U.S. veterans, one Mexican center for vets reported there could be as many as 500 vets trying to make a living on the south side of the border.