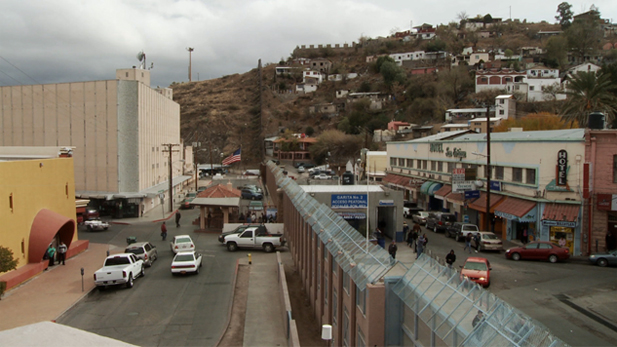 The border between Douglas, Ariz., and Agua Prieta, Mexico.

AZPM
Listen:
Live music will flow back and forth along the border in southeastern Arizona Saturday in the second "Binational Concert Sin Fronteras." That's a concert without borders.
Saturday, musicians– amateur and professional– ­from the states of Sonora and Arizona will set up on two band stands separated by the U.S.-Mexico border fence.
They will take turns serenading a crowd expected to be in the thousands coming together on both sides of the border. The performance is billed as a show of solidarity for those who live and work along the border.
In addition to music,­ Douglas will also host a binational art walk. For weeks, artists from both states have been submitting their pieces for display along G Street in Douglas.
The concert and the art walk are free and start around 4 p.m. Saturday, April 16, at the Douglas Port of Entry.