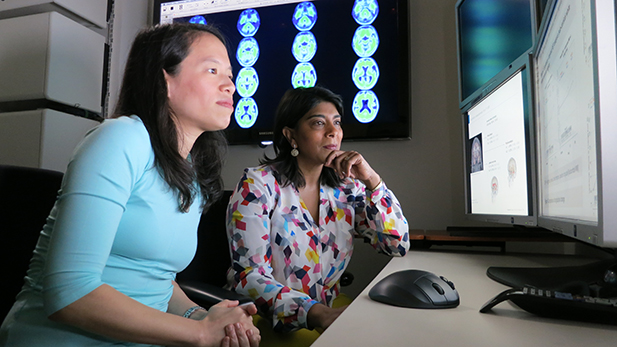 Carole Ho and Shehnaaz Suliman, Genentech scientists working on a clinical trial to test a potential treatment for Alzheimer's disease, review data on the computer.

PBS
Alzheimer's ravages the minds of over 40 million victims worldwide. Join scientists as they untangle the cause of this tragic illness and go behind the scenes of major drug trials to discover the therapies that may slow and even prevent the disease.
NOVA: Can Alzheimer's Be Stopped?, Wednesday at 9 p.m. on PBS 6.